ProElite Wheel and Rim Cleaning Brush: Autozone
I typically use my EZ Detail wheel brush when cleaning wheels, but while I was away from home and needed a wheel brush for some detailing work, I picked up another wheel brush at the local Autozone called the ProElite Wheel and Rim Cleaning Brush. This brush worked well for my wheel cleaning needs for the next few months, although the bristles are a bit tired-looking.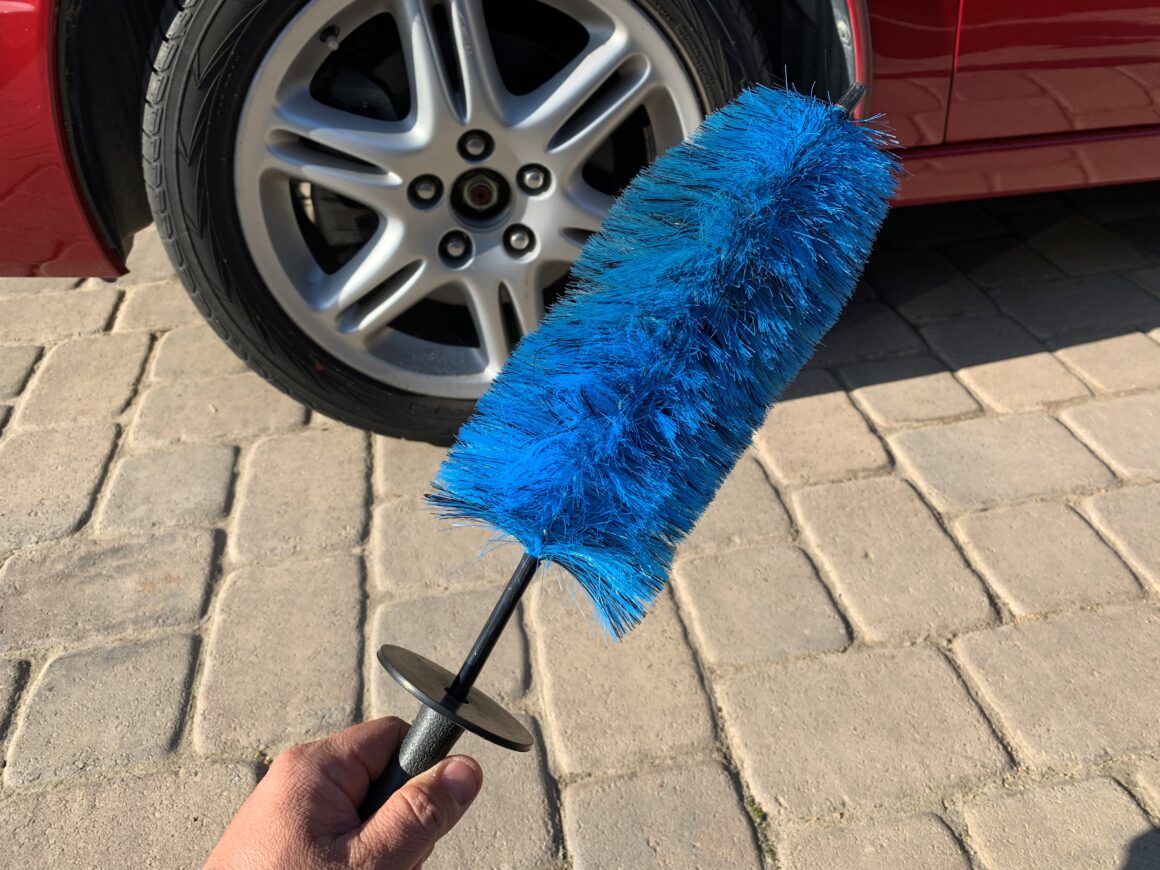 The ProElite Wheel Brush is 18 inches long and features a black handle with blue-colored bristles. I can't seem to find this product anywhere but Autozone. Because of this and the lower quality that I've encountered so far, I suspect this wheel brush is similar to other generic wheel brushes that can be found online.
If you look at many of the comparable cheap generic wheel brushes, you'll find bad reviews complaining about the quality with parts breaking and bristles falling out quickly. After half a year of using this brush so far, I haven't had anything break, although the shaft is slightly deformed from bending during use and the bristles look a bit worn out. Compared to the quality of the EZ Detail Brush, it pales in comparison in how well its held up.
The ProElite wheel brush performs as you'd expect from a wheel barrel brush. Used in conjunction with a wheel cleaner, you'll get spectacular results from even the dirtiest wheels. An 18in wheel brush such as this one will be long enough to get you far into the wheel barrel and give you the flexibility to clean at various angles, ensuring you get the entire barrel surface.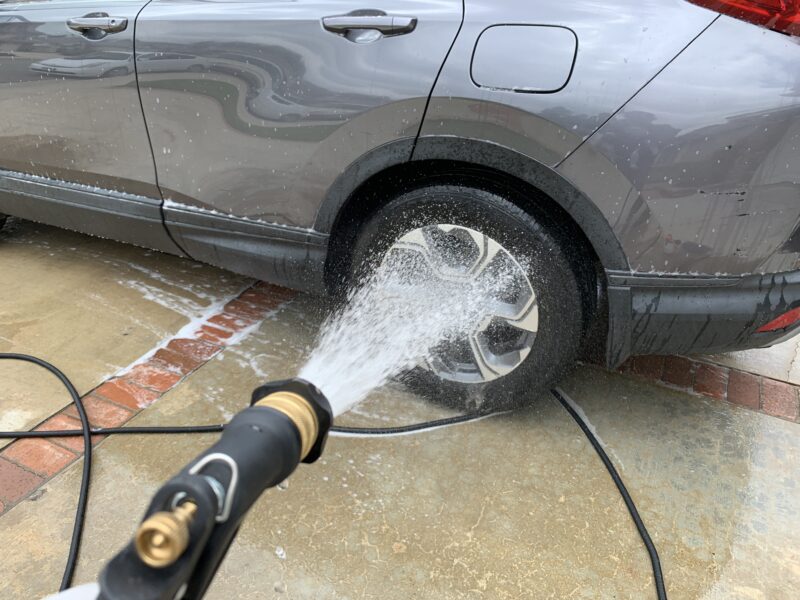 If you want to get even more reach especially right behind the spokes of the wheel, you can bend the brush to accomplish that. I typically don't do this too much as bending the brush too many times can disfigure the brush shaft over time. However, it is a nice feature to have if you really need it. I prefer to scrub at an angle rather than bend the shaft for faster wheel cleaning and to preserve the form of the brush.
The ProElite wheel and rim cleaning brush is an OK wheel barrel brush if you occasionally use it for your own vehicle, but I definitely wouldn't use it as a detailer who uses it regularly or if you expect a long life from the product. Let me put it this way: I put my EZ Detail Brush (which I've had for 10 years) side-by-side with the ProElite Wheel and Rim Cleaning Brush (which I've had for less than a year) and the EZ Detail Brush is in much better shape than the ProElite brush.
ProElite Wheel Brush