As with any car, you can get rocks and debris that get kicked up and hit the front of your vehicle. This can result in paint chips on your front bumper and hood. It can also cause cracks and damage to your headlight, turn signal, and fog light lenses. When I purchased my BMW E46, it already had a broken turn signal corner light. Replacing the lens of the corner light is actually quite easy to do, although if you don't know how to remove the corner lens, it may be rather frustrating to deal with.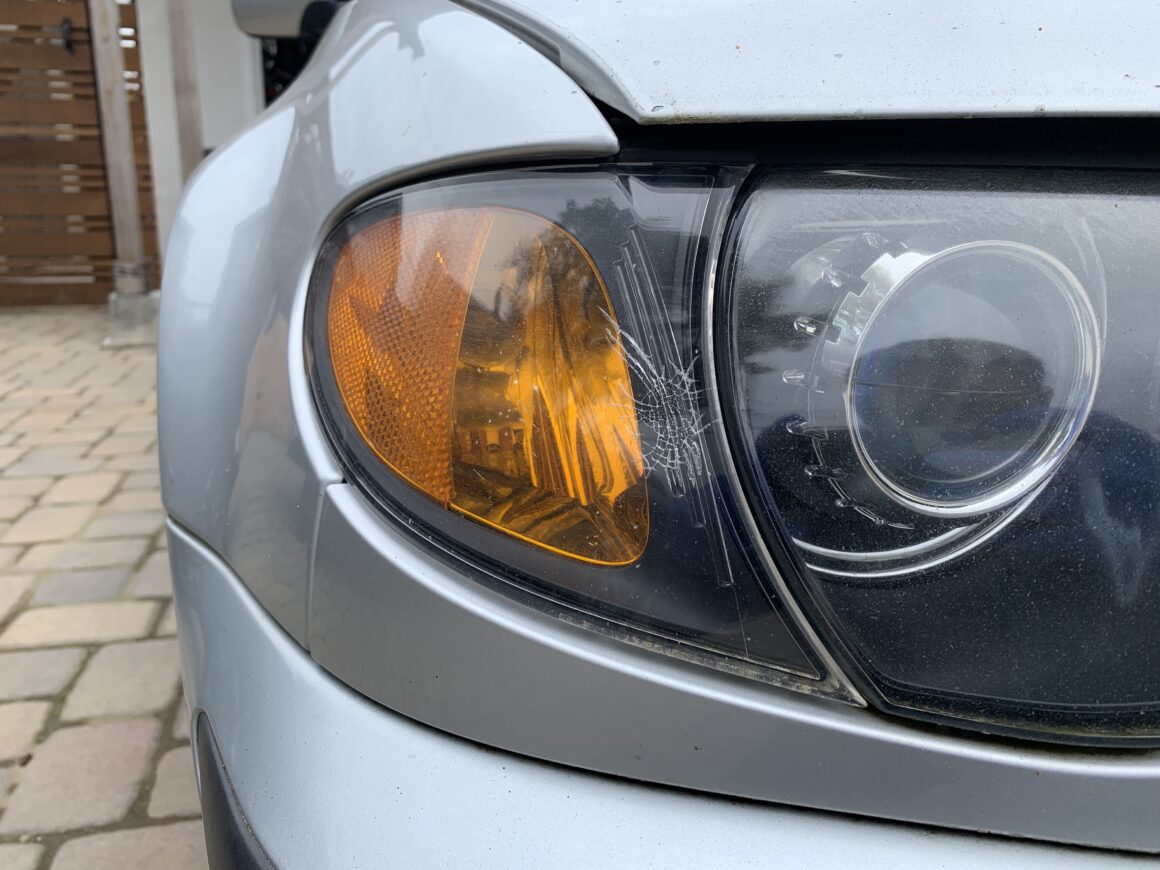 Tools & Materials
Turn Signal Corner Lights
When you purchase turn signal corner lights, you have to be aware that there are some differences depending on your E46's model year and body style. First, there's a set of corner lights for the pre-facelift model years (1999-2001) and a another set for the post-facelift (2001-2005). There are also different parts depending on whether you have a coupe/convertible, or a sedan/wagon. And finally, there are some variations of lights such as: one with an amber inner and a clear outer lens, and another with a amber inner and a darkened outer lens. There's even other colored lenses such as all clear (Euro) and all amber (pre-facelift corner lights). There are probably other variants as well, but these are these are the more commonly found ones.
If you're shopping online at one of the major BMW parts sellers or Amazon/Ebay, make sure that you enter your exact vehicle specs to ensure a proper fit. Once you do that, you'll be able to see what options you have for your specific E46 model year and body type.
E46 Corner lights on ECS Tuning
E46 Corner lights on Pelican Parts
E46 Corner lights on Amazon
E46 Corner lights on Ebay
Screwdriver Set
You mainly need a Phillips head screwdriver to remove the corner light lens.
CRAFTSMAN 9 Piece Screwdriver Set
Flexible Pick-Up Tool
This tool is not required for this job, however I found it to be an extremely useful tool to have. After you remove the Phillips head screw that holds the corner light in place, it tends to drop down somewhere and you have to fish it out. This little pick-up tool helps immensely with retrieving the screw.
VViViD Stainless Steel Flexible 2 Feet Magnetic Pick-Up Claw Grabber Tool W/LED Light
Corner Light Replacement on a BMW E46
To remove the corner lights, you must open the hood and use a Phillips head screwdriver to unscrew the mounting screw through this opening located above the corner light. Once the screw is unscrewed, you can pull the corner light forward out of its place.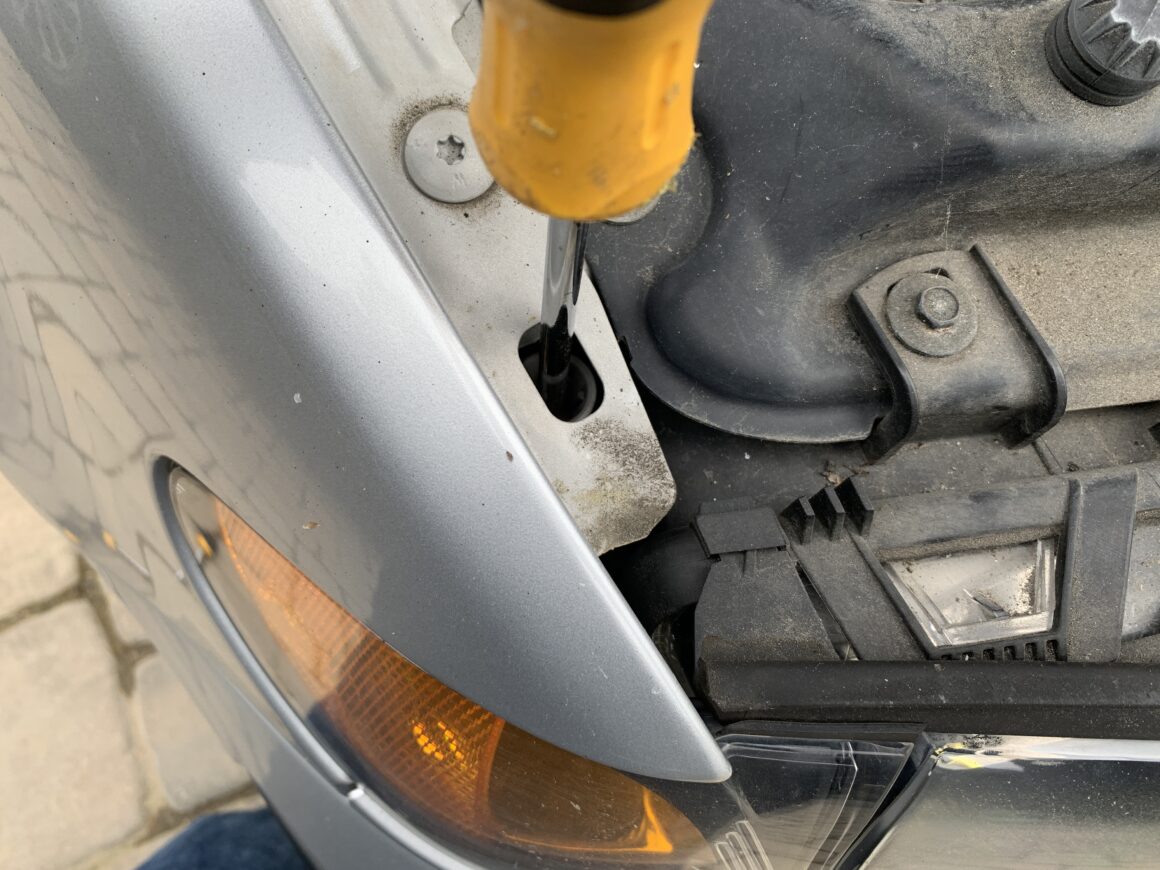 When the corner light comes out, it will still be connected by the electrical connector for the turn signal bulb. Press the connector release tab to release it and pull it out.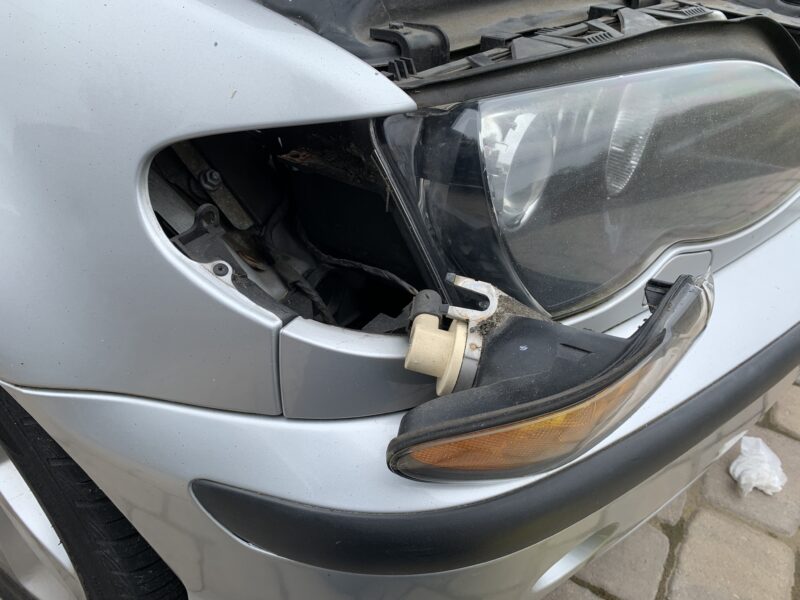 The Phillips head screw you removed earlier probably will have just dropped somewhere in this cavity of the corner light opening. If you can't reach this part with your hands alone, this grabber tool works great.
Take your replacement corner light and transfer over the bulb and metal tab if the new one doesn't already have it. I replaced my corner lights with another used set, which did not have a bulb nor the metal tab, so I had to transfer these parts over.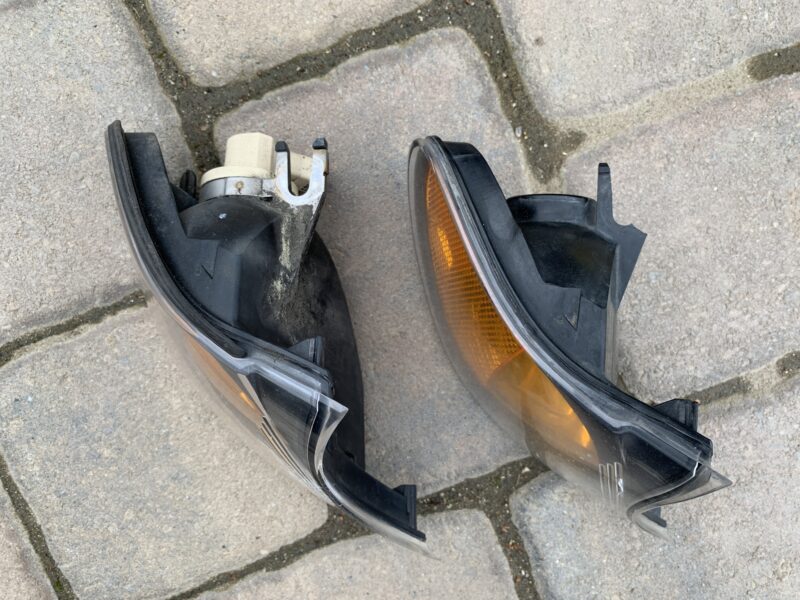 Install the new corner light by first connecting the electrical connector to the back of the bulb. Then ensure the corner light hooks into the tabs near the headlight lens, and also into the location where the screw will tighten onto the metal tab of the new corner lens.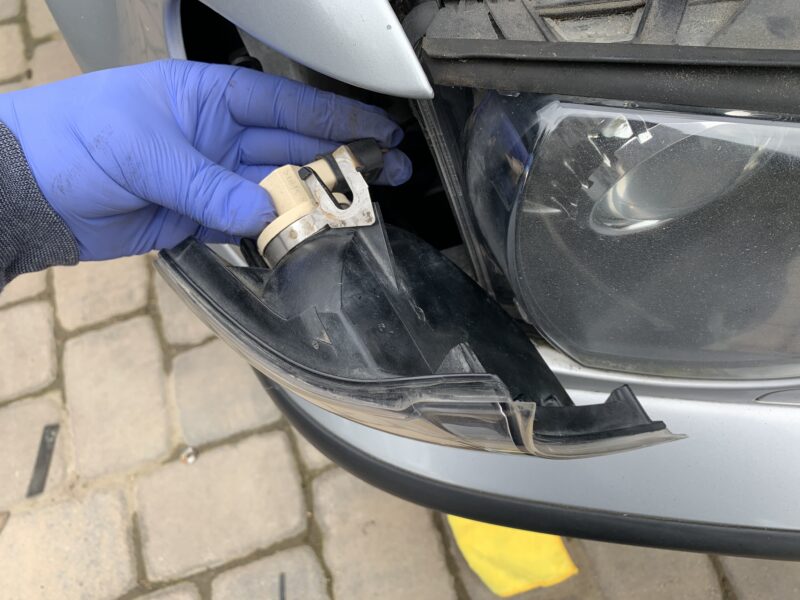 Ensure the corner light fits properly and is in its final desired position, then tighten down the Phillips head screw to tighten it in place. Follow the same process for the other side and you'll be all finished.