Kuat NV 2.0 Bike Hitch Rack: Moosejaw / Amazon
When I was shopping for a bike hitch rack, I heard a lot of great things about the Kuat bike racks from my brother in-law who is an avid cyclist. So when I finally made the decision to buy one, there was only one more decision to make: should I go with the Kuat Sherpa 2.0 or the Kuat NV 2.0?
Both Sherpa and NV bike racks look great and tout the same robust type of construction. But after comparing the two Kuat hitch bike racks, I decided on the NV 2.0 mainly because it allows you to add on a 1-bike or 2-bike attachment in the future for a total 4 bikes. With the Sherpa 2.0, you are maxed out at 2 bikes with no option to add on. The NV also has a higher weight capacity and includes a built-in bike repair stand, which can be useful to have.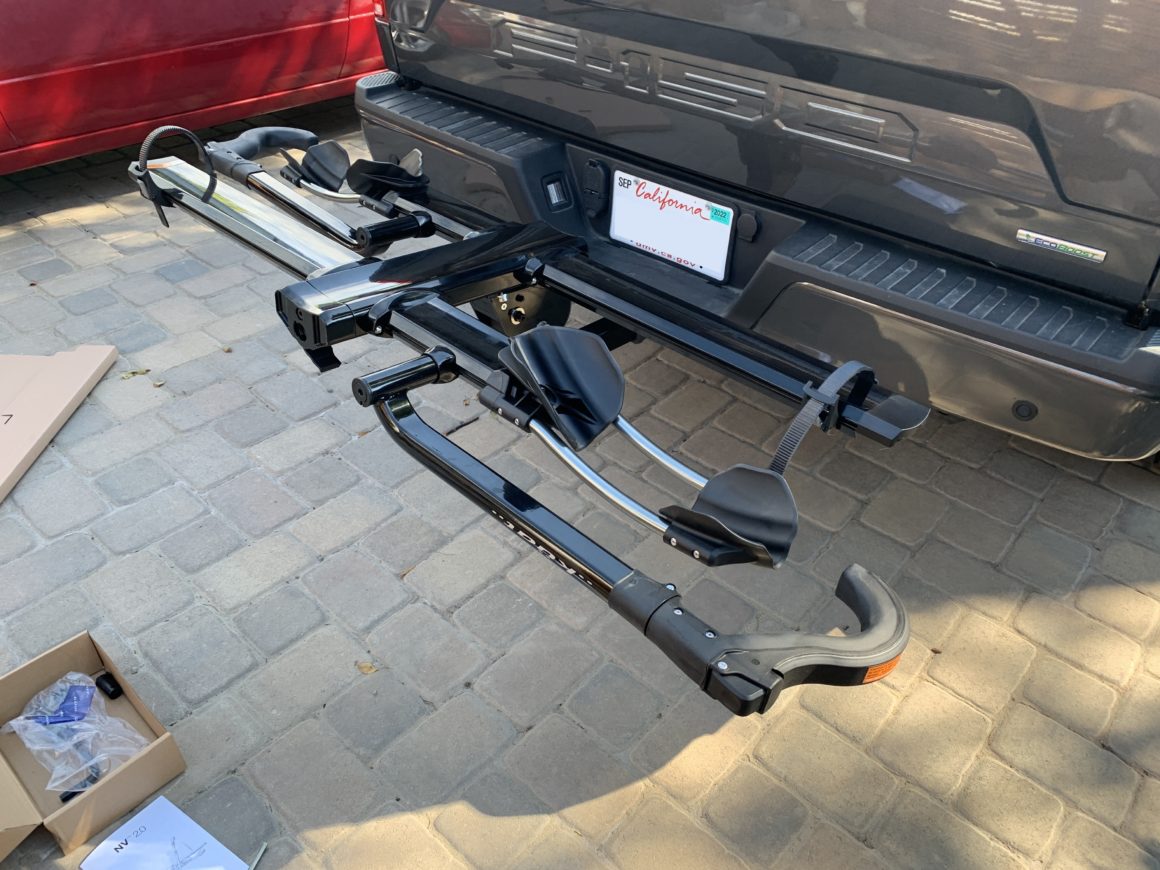 Assembling the bike rack was not terribly difficult, but I do recommend having two people as it's helpful to have one person hold a bike tray in place while the other inserts the nut/bolt and tightens. I was able to do this all by myself, but it was incredibly difficult to do as I always felt like I needed an extra set of hands.
If you plan to use the 'Trail Doc' built-in bike stand, you can remove the end cap and install the assembled 'Trail Doc' Post. If not, then you can keep the rear end cap on.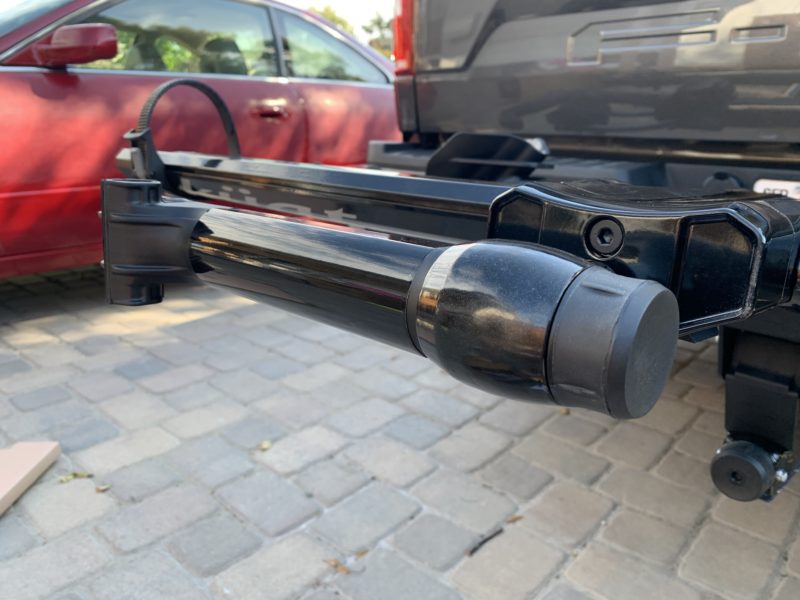 The bike rack attaches to your hitch receiver with the provided hitch pin and lock.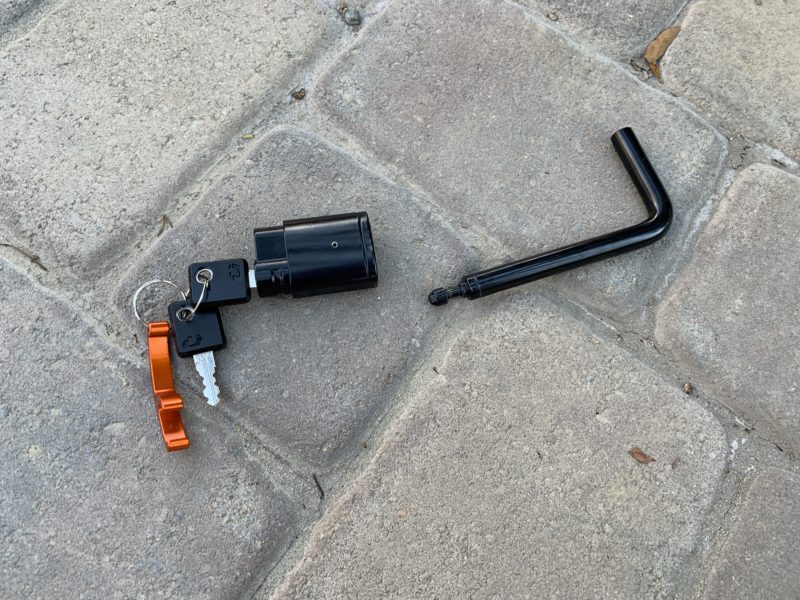 The hitch is then tightened in the hitch receiver by turning of the tightening knob.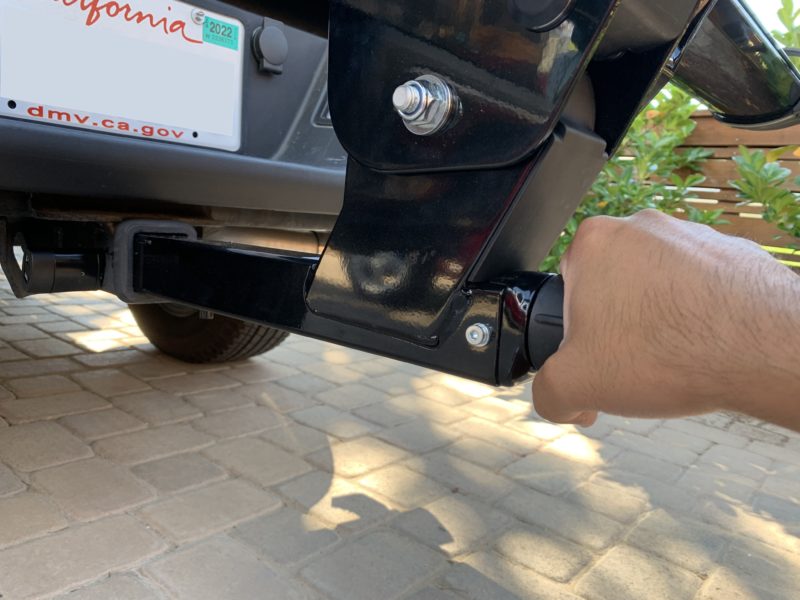 The Kuat NV 2.0 was very secure in the hitch receiver after tightening the tightening knob. We took this bike rack up to Lake Tahoe a few months back and it never felt wobbly or loose for the whole trip.
There's a pivot lever makes it really easy to press and flip the bike rack up and down. When flipped up, the bike rack stows out of the way nicely.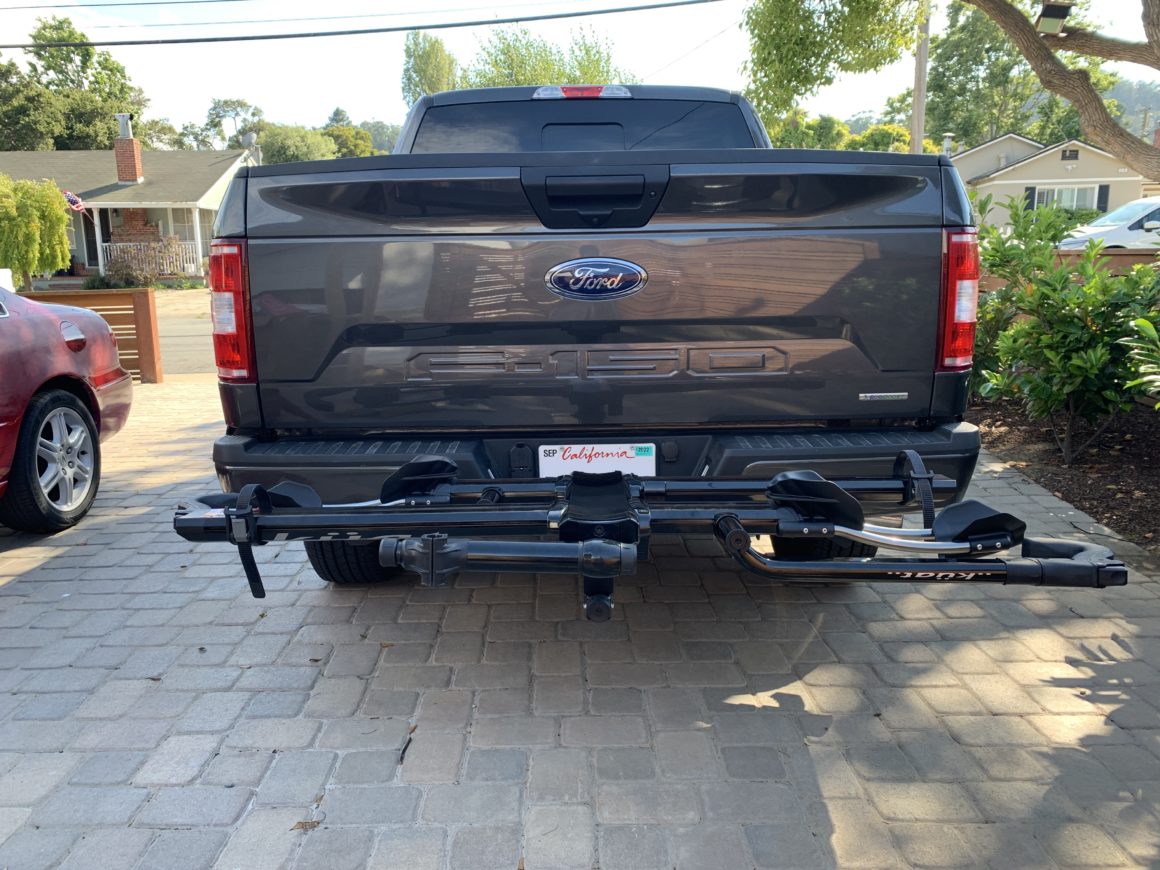 The Sherpa NV 2.0 is a fine bike hitch rack that feels super secure, keeping your bikes safe from bumping into each other. It utilizes a tray-style rack and a ratcheting tire hook to allow you to load and unload your bikes quickly. There is also a rear tire strap that keeps the bike in place.
For extra security, there is a built-in bike security cable that can be pulled out from the tray and used to lock your bike. This is a nice feature that conveniently secured the bike during stops where I ran into restaurants or coffee shops along the way. When you're not using it, it simply retracts back into the tray and is magnetically held in place until you need to pull it out again.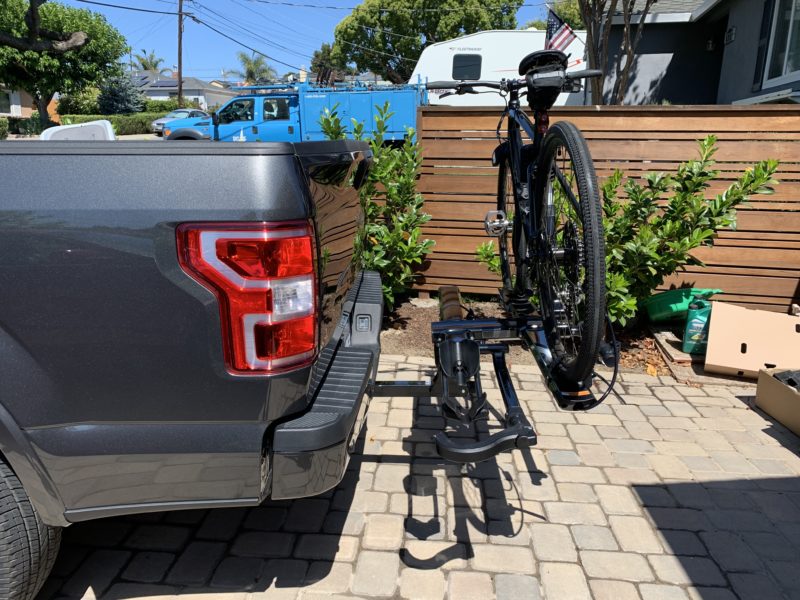 When the Kuat NV 2.0 is not installed, it can be placed on the ground standing up so that it doesn't take up a lot of floor space. The bike rack is pretty heavy weighing in at 52 lbs; I was able to move it around myself, albeit it feeling quite heavy.
The price for the Kuat NV 2.0 hitch bike rack goes for about $700 and comes in one of two colors. I like the all-black color that mine came in, but the one with the Kuat's signature orange accent looks pretty sharp as well. The construction is just top-notch and it looks incredible. And as I mentioned at the beginning, I was looking for the option of expanding to more bikes as more of my kids begin to ride bikes, so the Kuat NV 2.0 gives me this freedom.