EZ Detail Brush (Large): Amazon / Walmart / Ebay
Wheel barrel brushes all look pretty similar, but probably the most important thing that you should consider when purchasing one is how long it lasts. Durability is what the EZ Detail Brush is known for– a distinguishing factor from many of the other cheaper-made wheel brushes out there on the market.
Let me just start out by saying, this is my EZ Detail Brush (large size) that I purchased 12 years ago. That's right, 12 years ago. I use this brush more than a dozen times a year and the brush still looks like this after over a decade. I could probably end the review here with that, but I'd still like to shore a little more about this amazing wheel barrel brush.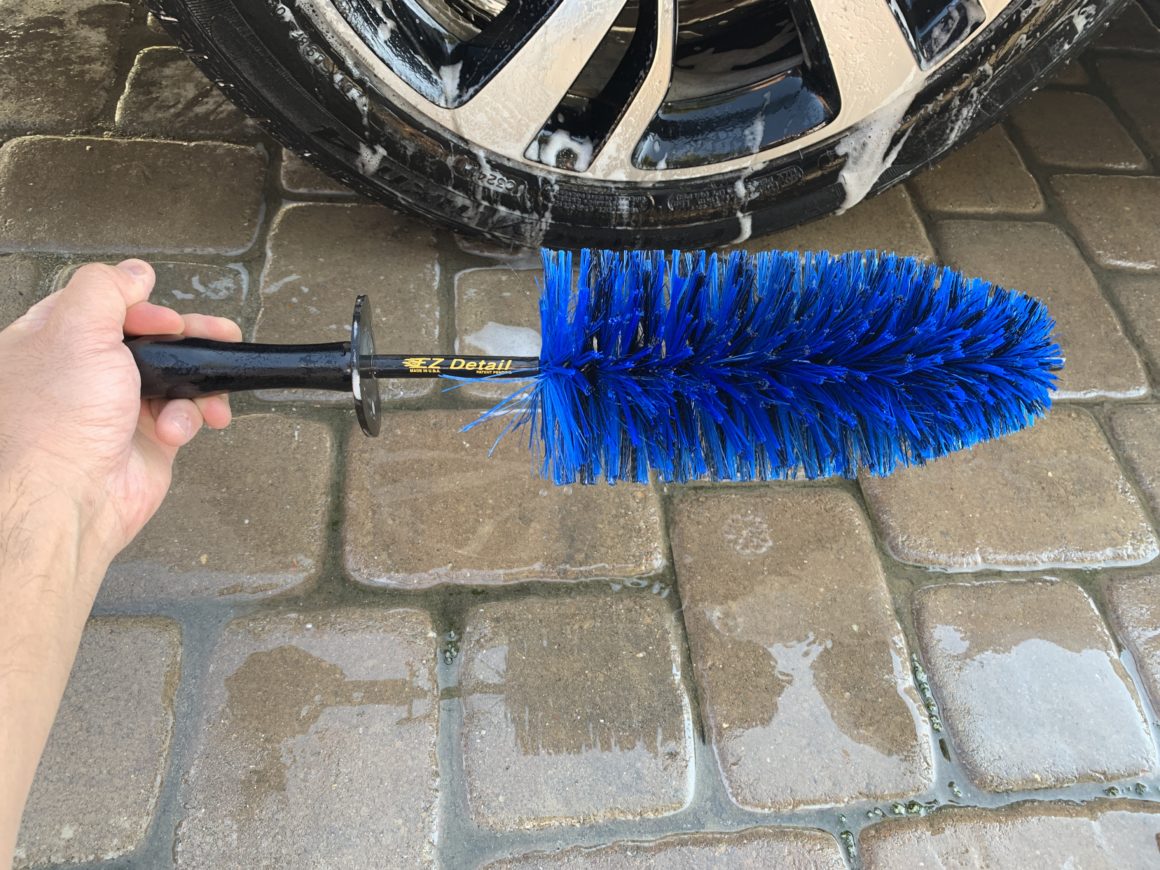 This large EZ Detail Brush is made in the U.S.A. and comes in at about 18 inches long. So it's a bit longer than your regular-sized ones that you might pick up at your local auto parts store. It easily reaches across the whole wheel barrel for cleaning. It's also flexible, allowing you to bend it to reach behind the wheel spokes.
The bristles have a nice firmness to them; not like others where the bristles bend and get flattened as they're being used. Like I said before, this EZ Detail brush that I bought 12 years ago and still use to this day is still in excellent condition works just as well as the first time I used it.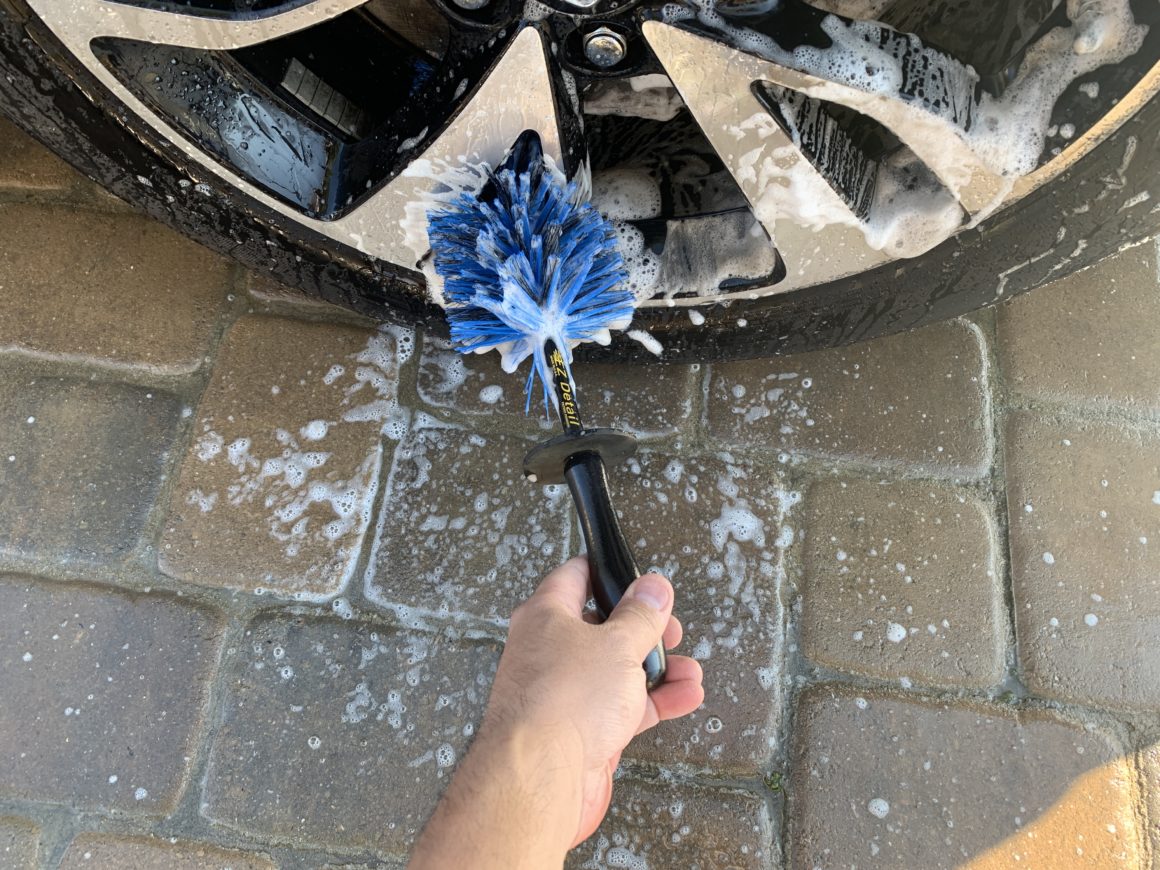 The EZ Detail Brush also comes in a smaller size (12″ long), and even in a bundled set with both the large and small brush. This wheel brush works great for the wheel barrels, but it can also be used for engine bay cleaning as well. If you've ever cleaned your engine bay before and wondered how to scrub the deeper crevices within the engine bay, this brush will do it.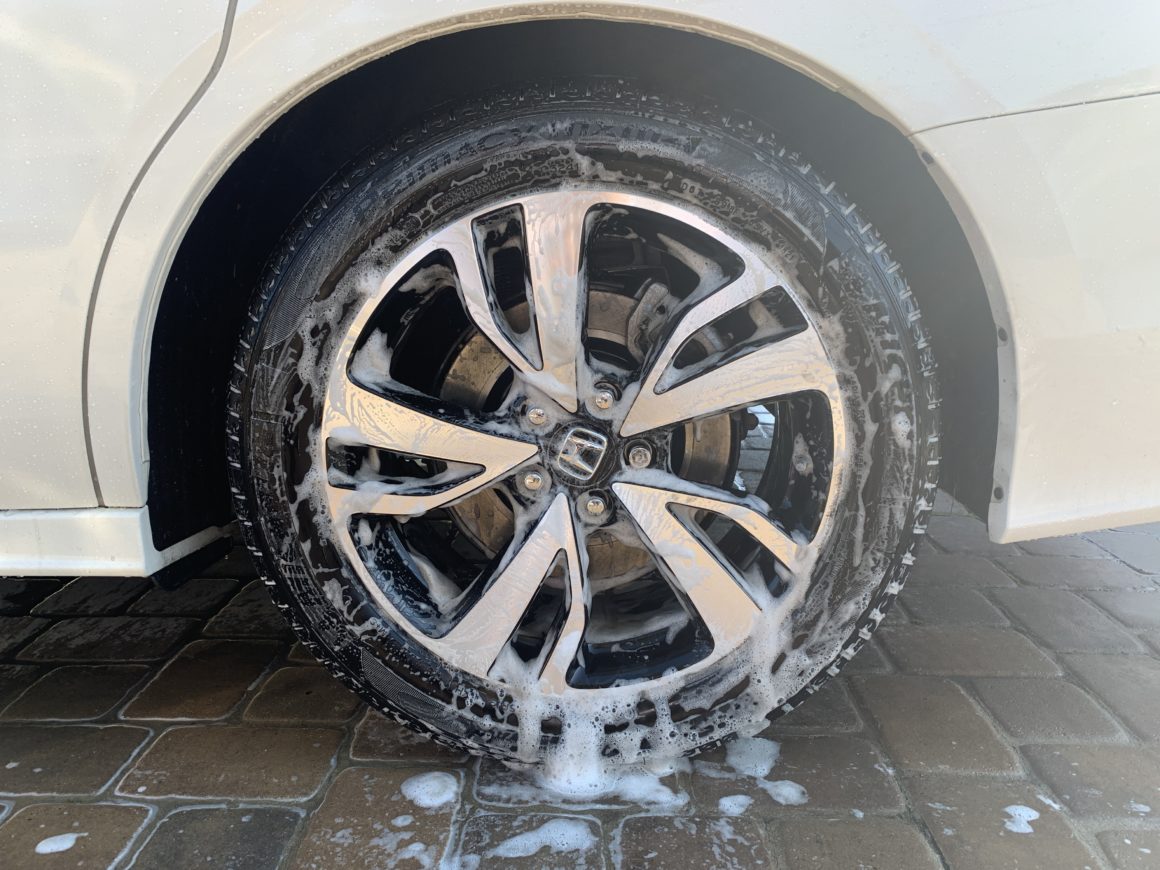 If I could give my recommendation for those shopping for a wheel barrel brush, I'd tell them to not buy cheaper wheel brushes as they will break apart quickly. Instead, go with the EZ Detail Brush; you'll be rewarded with a quality tool that won't let you down. Personally, I don't know if there are other wheel brushes that are as well-built as the EZ Detail Brush, but I haven't come across a wheel barrel brush as good as this one.