Meguiar's Ultimate Quik Wax: Amazon / Walmart / Ebay
If you're looking for a way to easily apply some protectant on your vehicle after a car wash, a good option is to use a spray wax. Spray waxes typically offer an easy spray on-wipe off application, but they don't last as long as a traditional wax. However, the ease of application offsets that downside. Meguiar's offers a spray wax called Ultimate Quik Wax, which works well for someone who doesn't mind applying on a regular basis for a bit of protection on their vehicle.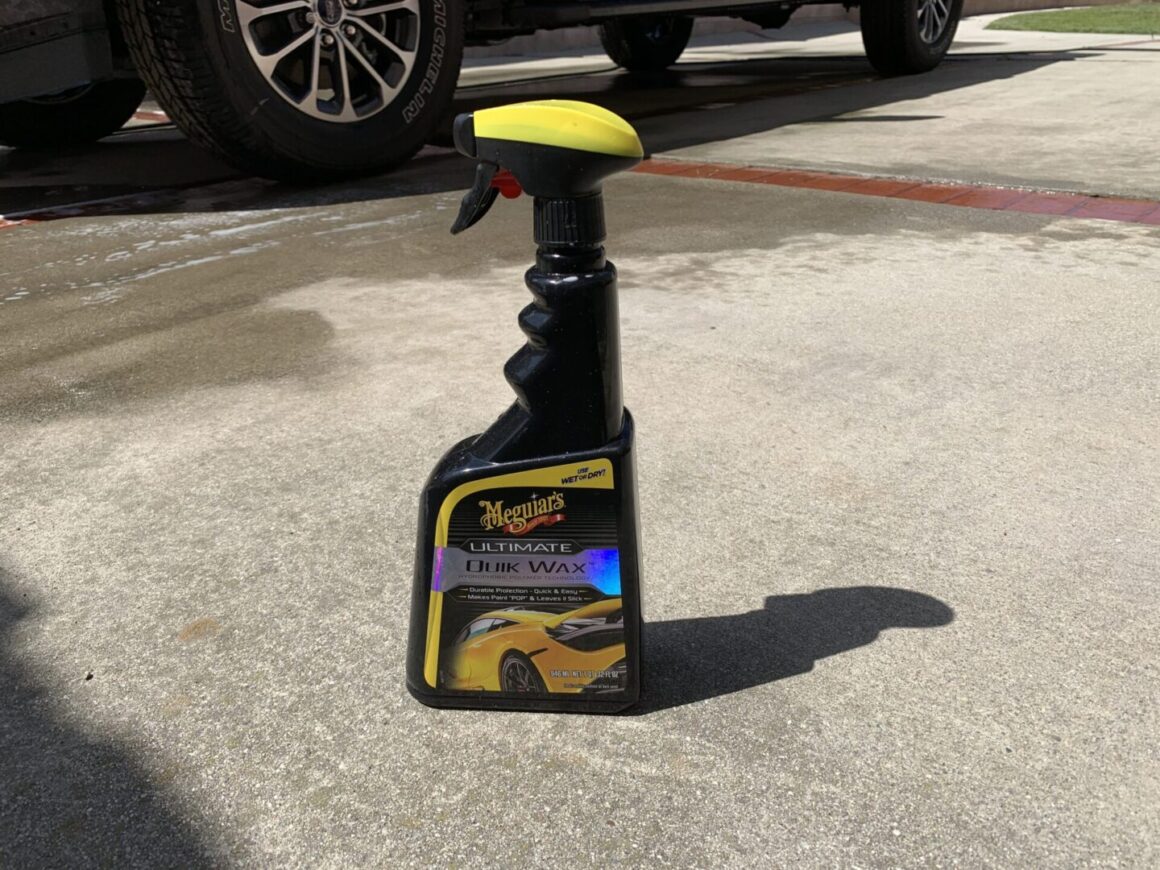 Meguiar's Ultimate Quik Wax is very easy to apply. Simply spray on the vehicle and use a microfiber towel to buff off; it is as simple as that. I did notice that this spray wax leaves a white residue on black rubber trim if you overspray.
Since it's hard to control exactly where the product gets sprayed onto, I recommend spraying this product directly into your microfiber towel in order to apply,then using a clean microfiber towel to buff it off.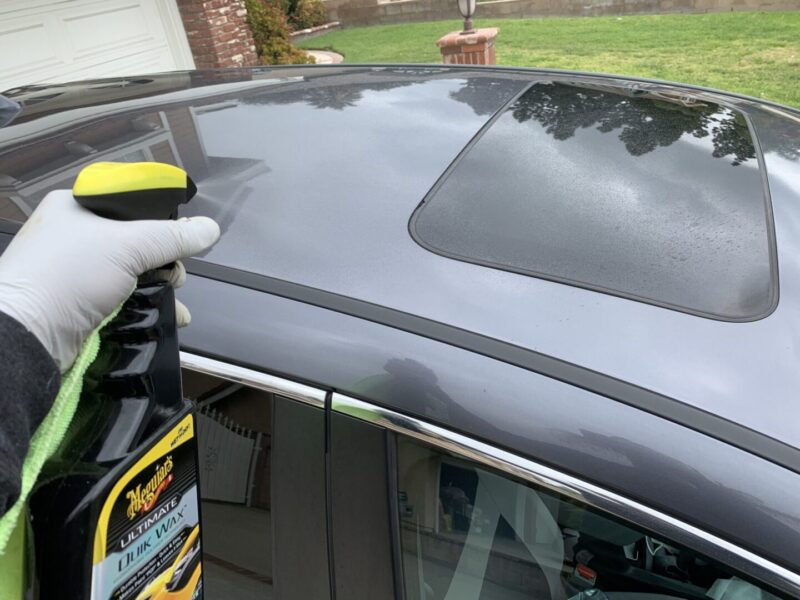 This product has a sweet smell to it, almost like a Kool-Aid or fruit punch. This may be pleasant if you like that type of smell, however if you prefer a more mild smell you may want to try another option.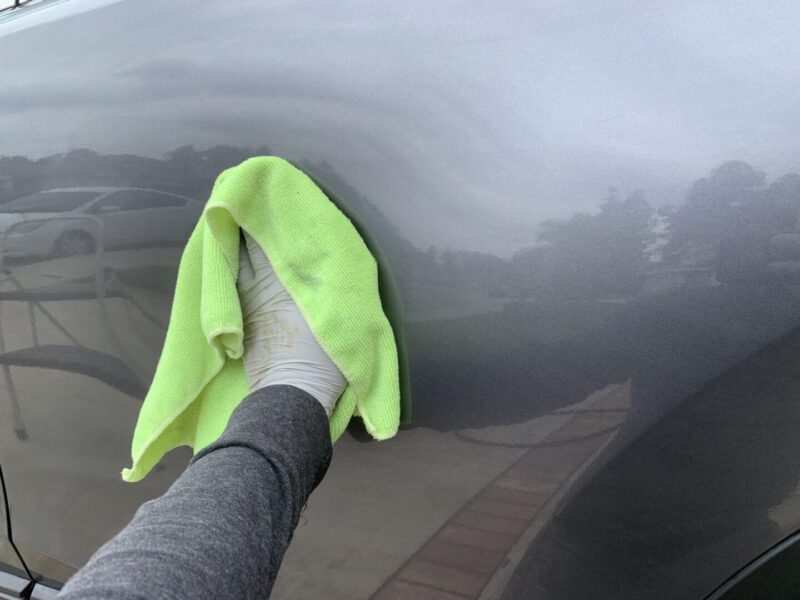 I applied this product on the paint surface throughout this vehicle after performing a wash. It leaves a bit of gloss to the car's surface once buffed off.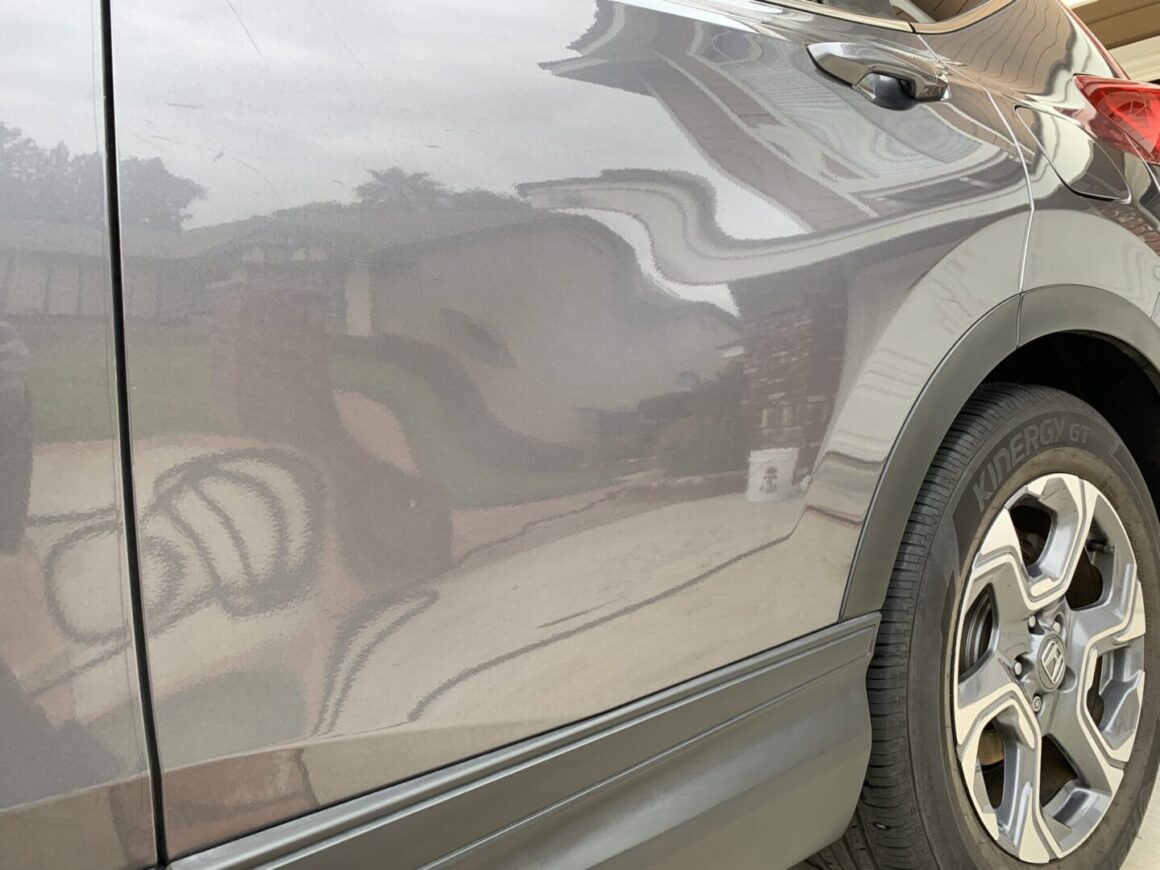 It took me about 15 minutes to do the entire car. As I mentioned previously, it is probably the fastest way to apply protectant on your vehicle. However, since this is a spray wax, there is a lower level of wax in it compared to a traditional wax. Accordingly, the spray wax will last for about 3-4 weeks.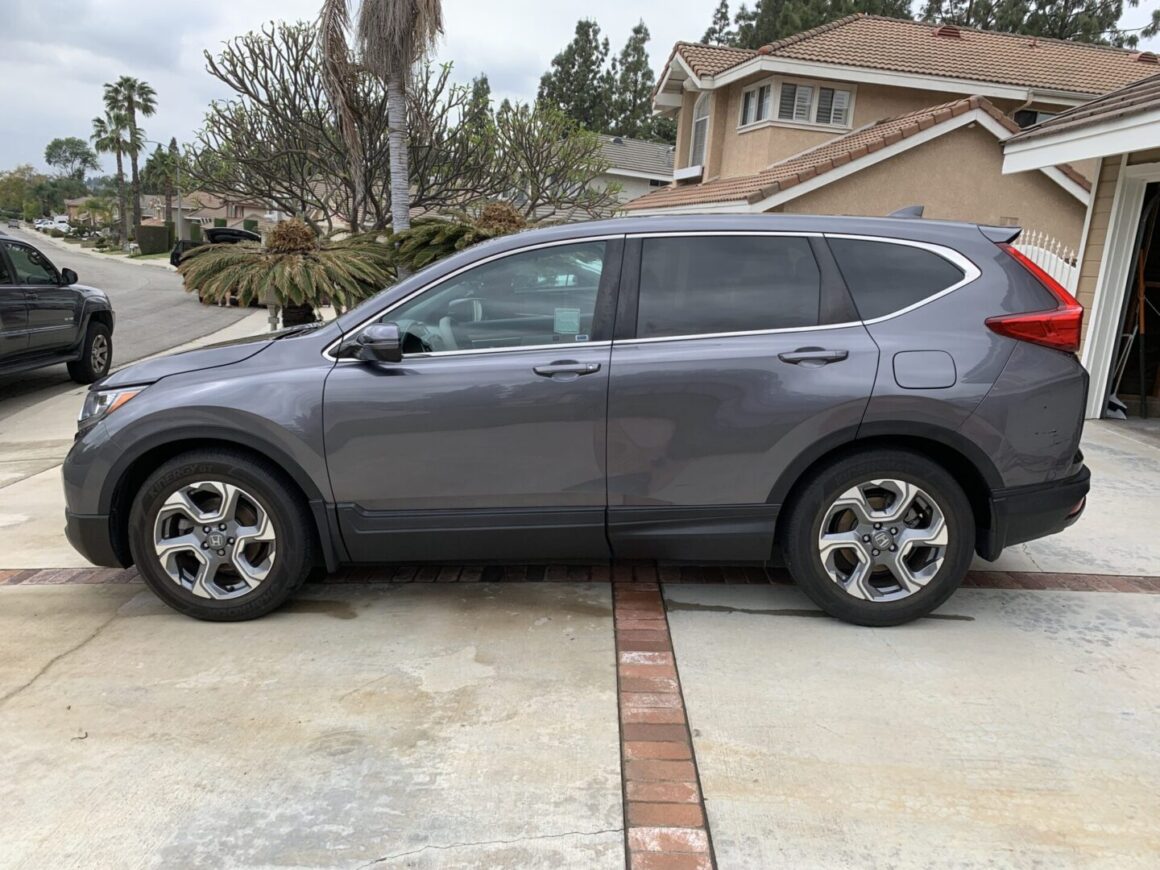 After a couple of weeks, I washed and sprayed down the vehicle that had Meguiar's Ultimate Quik Wax applied. As you can see below, it has good hydrophobic properties that allow the water to bead on the car's surface. It is sufficient enough to allow for a leaf blower to dry off the water from the surface.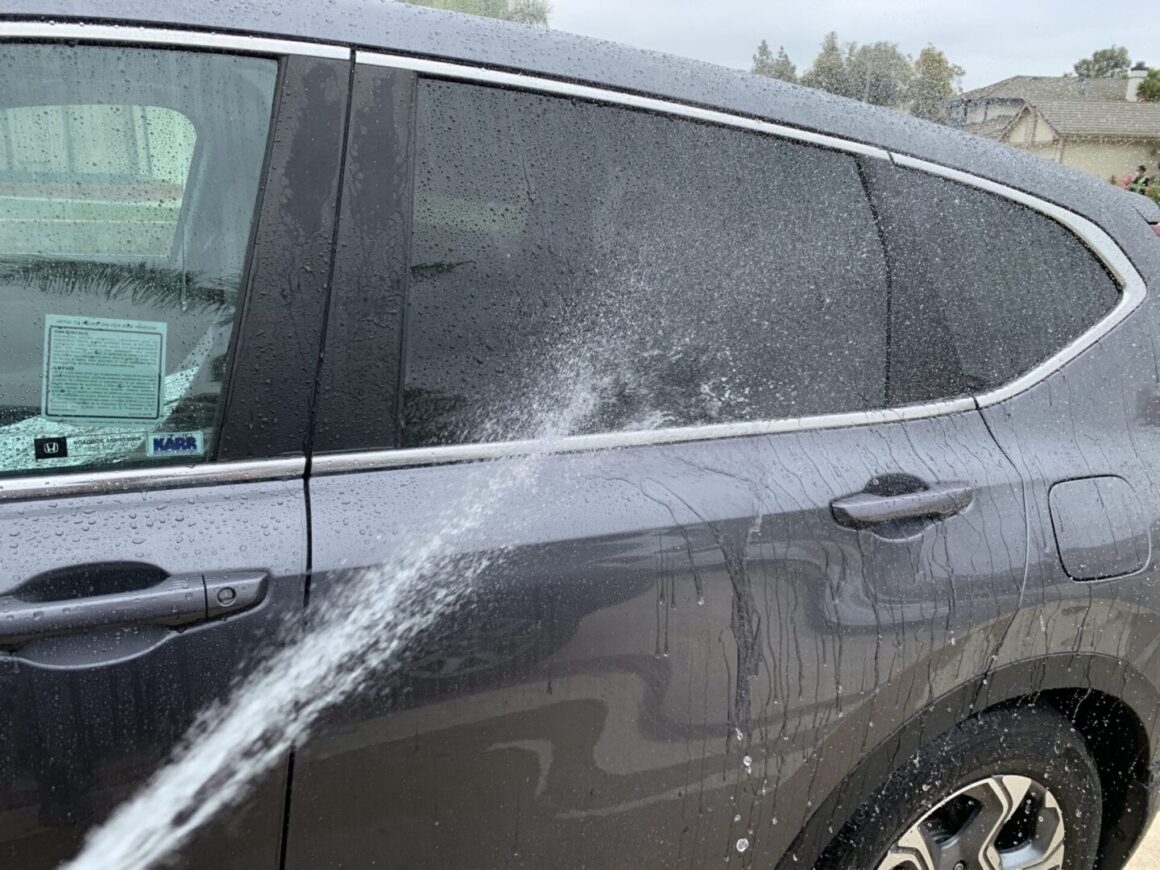 Overall, this is a nice product to have if you like to apply an easy-to-use spray wax for 3-4 weeks of protection. If you wash your vehicle regularly and don't mind applying this product regularly as well, then this might be the perfect product for you to use to protect your car.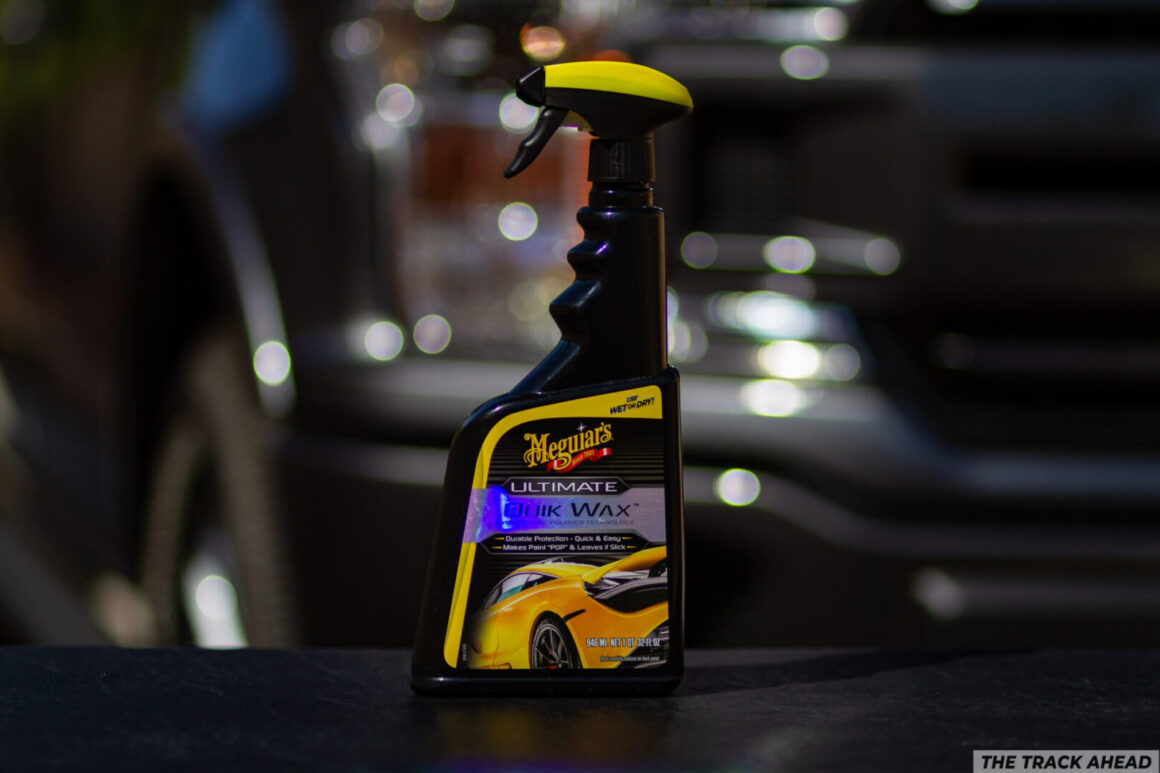 Meguiars Ultimate Quik Wax