This is a PSA for those who are planning on renting a 26ft U-Haul Moving Truck. I recently went through a fiasco renting the 26-foot moving truck with U-Haul, so I wanted to share my awful experience in hopes of keeping this from happening to anyone else.
Ultimately what I discovered was that thieves are siphoning fuel from these trucks by breaking off a plastic fuel tank vent cap that is found on the top of these fuel tanks. I'll go into more detail on this post, but I just want you to know that this should be the very first thing you should check before you check out your U-Haul 26ft Moving Truck.
My Disastrous Experience with the Fuel Tank Spilling Fuel on the U-Haul 26ft Moving Truck
My family rented U-Haul's 26ft Moving Truck, as we're moving in the coming months. After we made our reservation online, we went to go pick up the huge truck at the local U-Haul. When I picked up the truck, the front desk told me that the gas tank was on empty and that I would need to refuel right away. This was the first red flag.
I drove to the nearby gas station and filled up the entire fuel tank. After that I drove out of the gas station and stopped over in an empty parking lot to inspect the vehicle. Upon getting out of the truck, I smelled gasoline and immediately noticed a fuel spill near the driver side door.
Looking more closely, it looked like this fuel vent line that attaches to the vent cap for the fuel tank was broken off. This is not the location where you fill up the tank with fuel (that is located below the driver side door); this is located a little further back behind the driver side door. As you can see, the fuel vent line was hanging off and the brown cap was broken.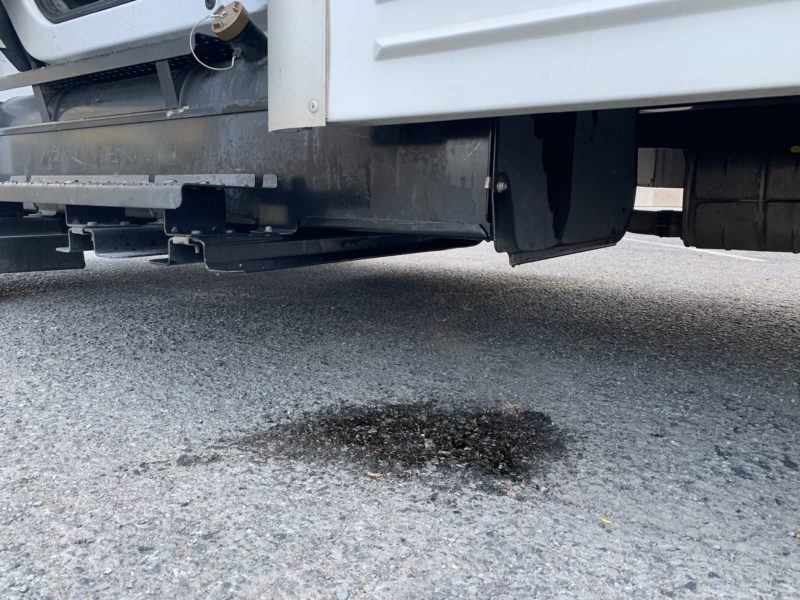 The cap was completely broken off one side and wouldn't stay seated at the opening at the top of the gas tank. Because of this, fuel was sloshing around and spilling out of the gas tank as I was driving.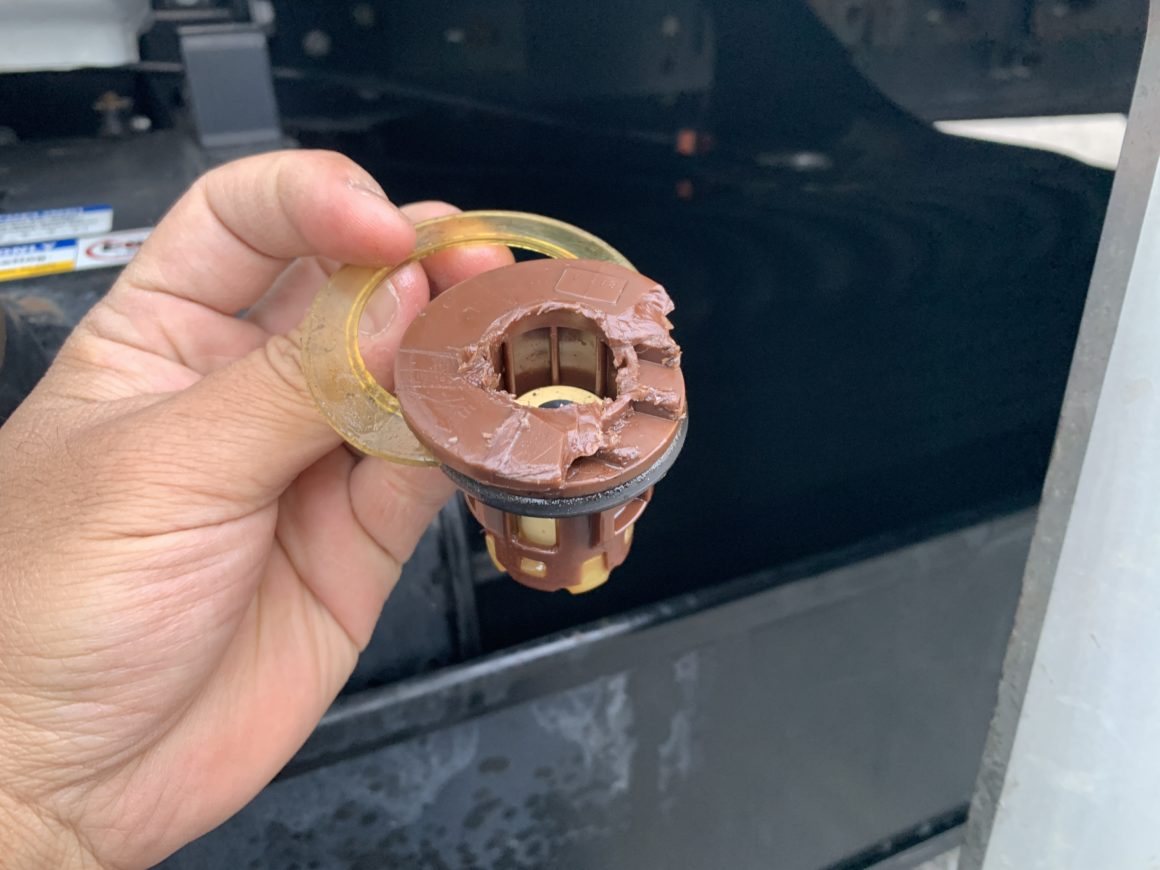 That night, I had to call U-Haul's Roadside Assistance to get a tow right away. Roadside assistance came out that night and confirmed my findings and then had a tow truck come to tow the moving truck away. The next morning, I went to the original pick-up location and they told me that there was no vehicle available for me. They said I'd have to drive out to an even further location to pick up another 26ft truck.
From the information that I gathered from speaking to roadside assistance and various U-Haul stores, I found out that there is a rampant issue with fuel theft on these specific 26ft moving trucks. Because of this fuel tank design, thieves are prying and breaking off this plastic vent cap and siphoning fuel out of this location. Below is what the fuel vent cap and line looks like without being broken off.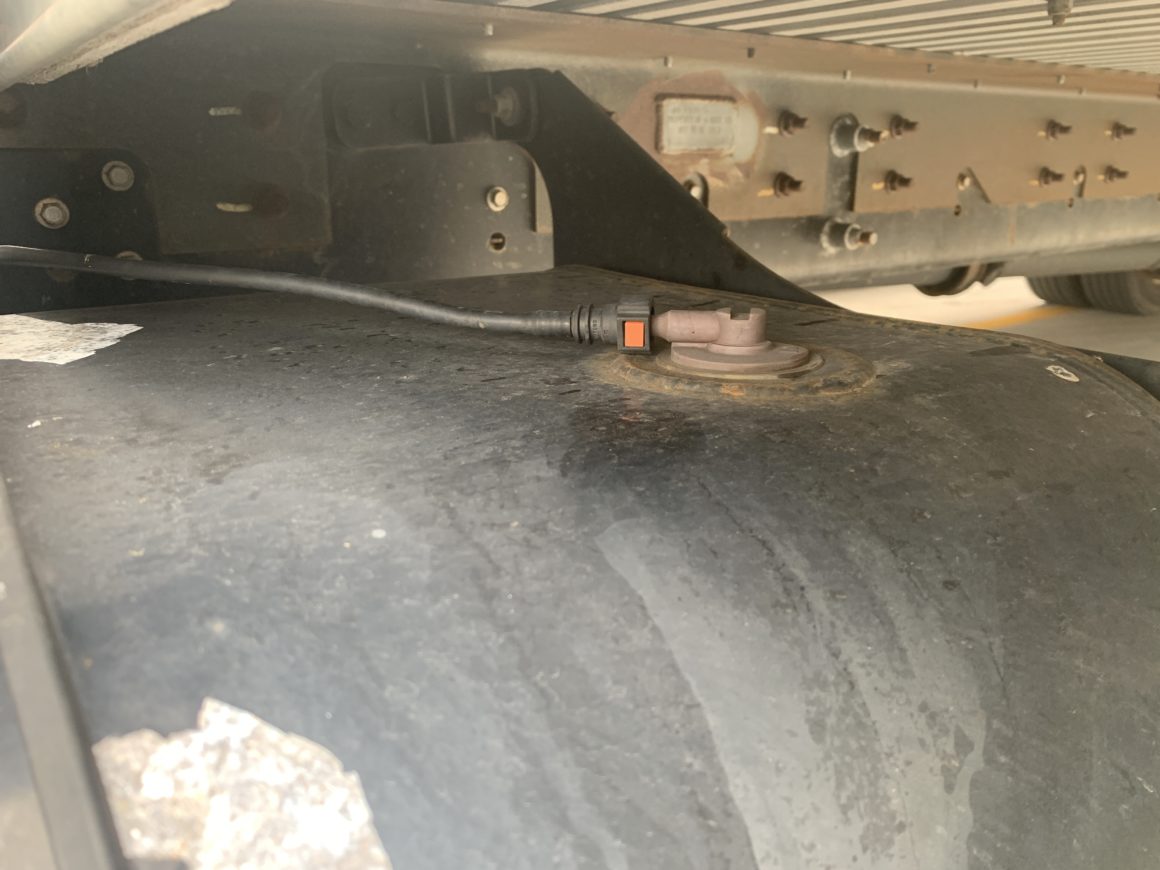 After getting the keys to the next 26ft moving truck at the second U-Haul location, I knew I had to check the fuel tank again. On this truck, there seemed to be some kind of metal plate that was installed to prevent theft of the fuel. Still, the metal plate was pried up and the plastic cap was still removed from underneath. So on this second truck, there was tampering of the fuel vent cap even with the efforts of installing a metal plate over fuel vent cap.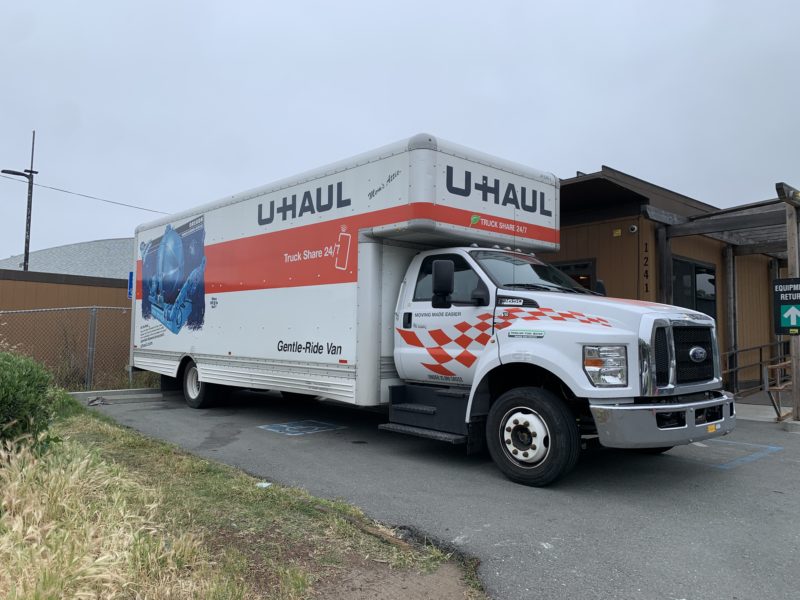 I went straight back into the office and told them of the issue (they were aware of the fuel theft issue). I got a smaller 20ft moving truck instead, which did not have the same fuel tank design and did not have any issues with fuel spillage.
My Takeaways from Trying to Rent the 26ft Moving Truck from U-Haul
As I explained earlier in my post, the design of the fuel tanks found on these vehicles allows thieves to easily break the plastic vent cap off and siphon the fuel. This leaves you with a vehicle that has no fuel, spills fuel as you drive, and can possibly cause issues with your vehicle and delay your move.
If you can avoid it, don't rent a 26ft moving truck from U-Haul (at least until U-Haul figures out how to deal with this problem.) It does appear that U-Haul is aware of the issue and is taking some action to prevent fuel theft is happening. One fix is the metal plate (that I showed earlier in this post) installed over the plastic fuel vent cap, but thieves are still getting through that.
The other fix, is changing the fuel tank design so that there is no accessible vent cap to be tampered with. One 26ft moving truck we came across during our drop-off at U-Haul had this fix (see image below). The location to fill up with fuel was also relocated to the passenger side of the truck as part of the re-design.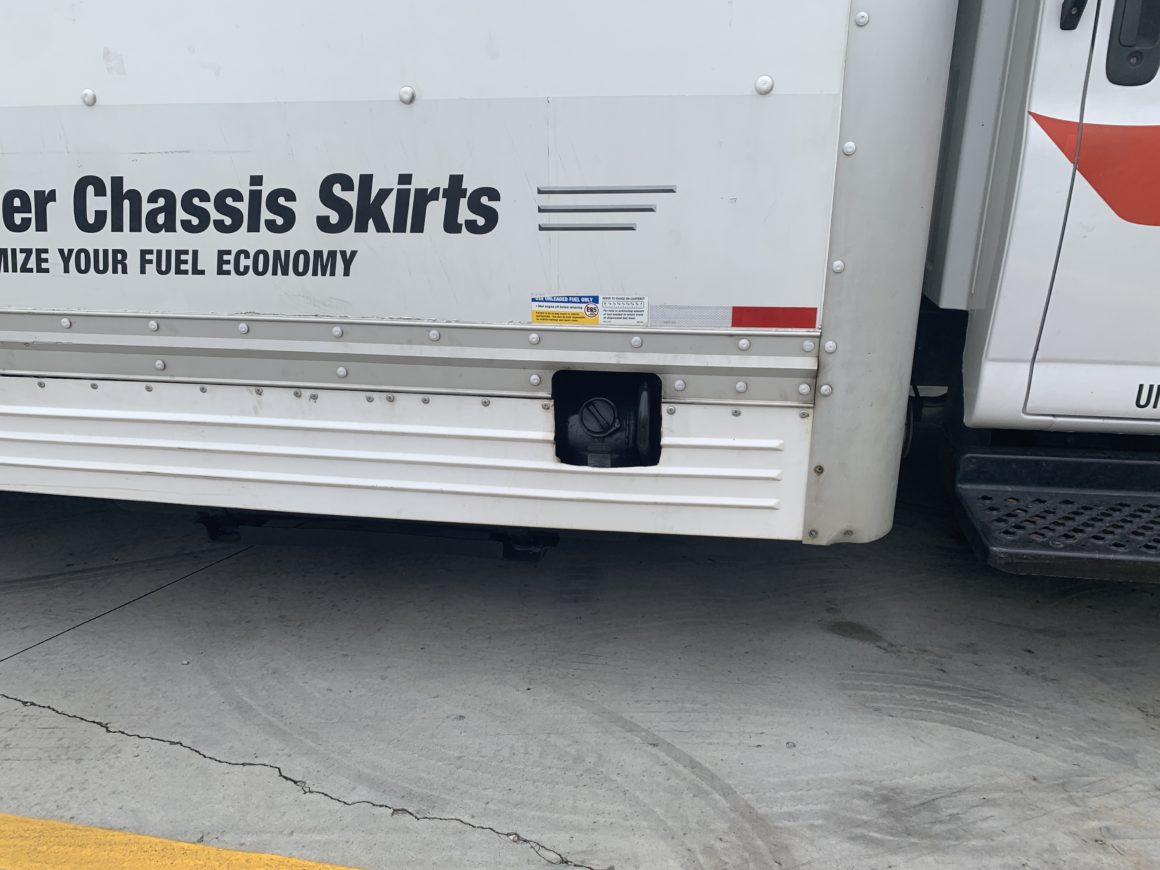 If you absolutely need a 26ft truck for your move, do a thorough inspection of the fuel tank during the check-out process. Use the photos from this article for reference to inspect the fuel tank vent cap on your vehicle. If there are signs of the plastic fuel cap being tampered with, turn down the vehicle and try to get another.
After many, many hours of dealing with this issue on multiple U-Haul 26ft Moving Trucks and multiple U-Haul locations, I knew I had to write this article to warn others about this prevalent issue. It wasted my time, delayed our move, and caused a lot of heartache and mental anguish from talking to so many U-Haul representatives who couldn't help and kept transferring me to a different department. In fact, I'm still dealing with U-Haul as I don't even know if they've done their part to make things right after all that I went through.