Before my wife and I had kids, we always joked around about owning a minivan when we were older. Eventually as we needed more cabin space, the reality of needing to purchase one began to set in. We'd debate back-and-forth over who should drive the minivan. But, in the end it didn't matter because as soon as we had our second child and knew our third was on the way, we both knew it would be likely that'd we be both driving it.
We were actually forced to purchase another family vehicle after our SUV got into a big accident earlier this year. It was (and still is at the time of this post) a bad time to purchase a minivan. There aren't too many choices out there, and for the "Big Two", the Honda Odyssey and Toyota Sienna, there is a high demand and extremely low inventory if you're buying new. As a result, you're being forced to pay the MSRP mark-ups in order to reserve one, or you can go with a dealership that doesn't mark up, but you're waiting about a year or more to get one. Who knew years ago, that these cars would be the "hot" in-demand cars of the 2020's?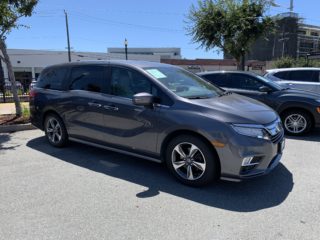 Because we needed to find a minivan soon, we tried looking at used options. Of course, there is also an increase in prices across the used car marketplace as well. We found an ad on Facebook Marketplace from a seller who we were in contact with, on-and-off for about a month. The seller apparently was out of the country and would ghost us while we were trying to set up a time to look at the car. Then, they'd get in contact with us again, and then disappear on us again.
After a month of this, we were finally able to meet up and got to see the 2019 Honda Odyssey in person. Although it was a relatively new car, it did have quite a few scratches and a couple of dings on the exterior. The interior looked relatively decent, with the normal stuff you'd find in a car that transports kids on the daily.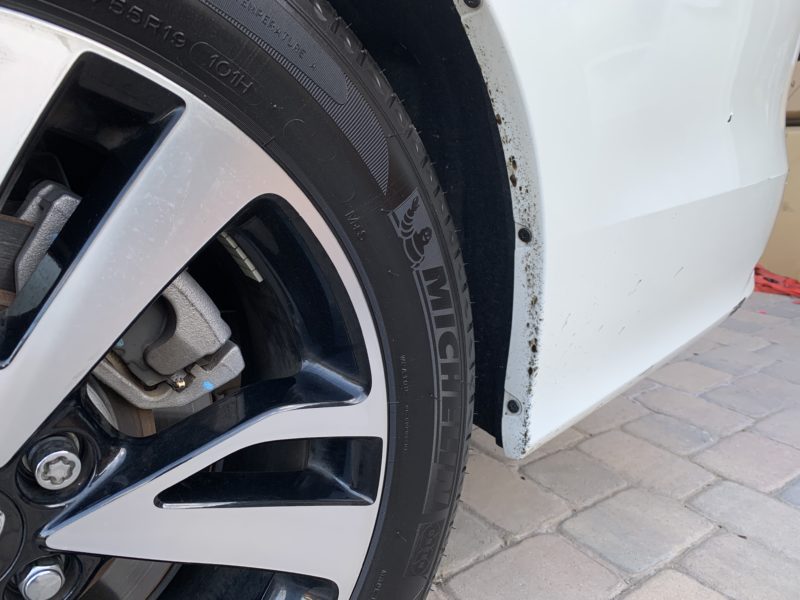 We paid for the car and took the minivan home, finally! So I drove the car home, which involved driving across the San Mateo Bridge in the San Francisco Bay Area. I had the title all signed sitting on the center console while I was driving home and for some strange reason I decided I wanted to test out the windows at this point.
I rolled down the two front windows at the same time and—WHOOOOSSHHHH came a gust of wind that looked like it purposely grabbed the pink slip and yanked it directly out the window and out into the bay! I freaked out and was trying to decide whether I should pull over to try to get it, but there was no shoulder to pull over onto. I decided it wasn't safe to pull over and figured I would just find out what I could do after I got home.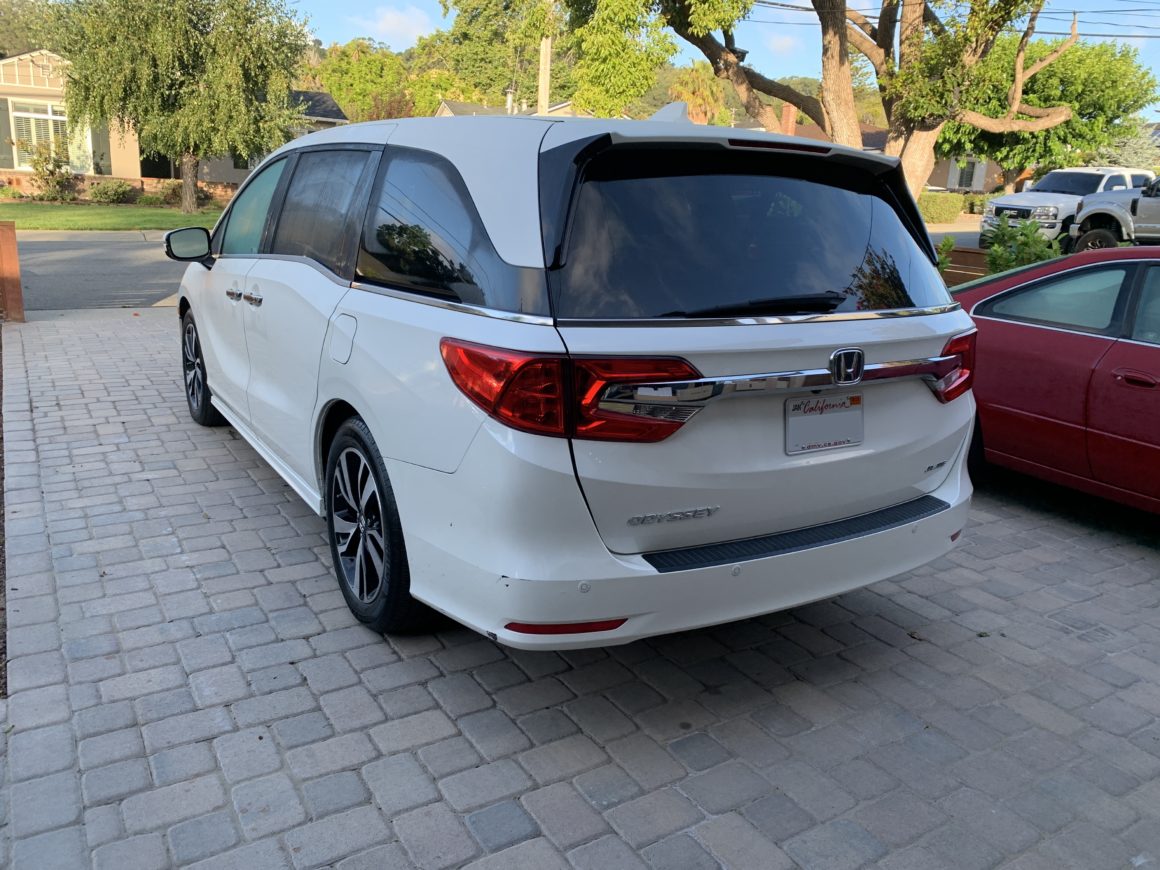 After some intense research at home, I found out that there is a process for purchasing a vehicle if there is no title; you just need to fill out a couple extra forms. Luckily, I was still in contact with the seller and we were able to produce the required forms for the DMV. Although I was incredibly embarrassed for what happened, I was also relieved that the necessary paperwork was able to be filled out, and that the car was officially transferred into my name.
With the minivan home, I went and did what I always do with a new car: completely clean it inside and out. The interior is in mostly excellent condition and the exterior is decent with the exception of large scratches and small dings that I might address later.
But man do I love driving this minivan. I mean, I've driven plenty of different cars, but for someone who has to transport kids to-and-from school and attend other activities on the daily, this is such an amazing car to drive. It has so much room and so many nice amenities that make life less stressful as would be expected from having a life with multiple kids. And hey, just because it's a minivan doesn't mean I can't still work on it. So, onward with more maintenance and detailing work on the Honda Odyssey!