Aterod Expandable Garden Hose: 50ft / 75ft
You'll find a garden hose in practically any yard you come across, but how many times have you found these hoses all kinked and rolled up in a bulky mess? Sometimes, it may be necessary to have a hose that is easily rolled up and brought along with you. In the case of a mobile car detailer who uses their customers' water source, it is important to have a long enough garden hose that can be transported in a small form factor.
This Aterod expandable hose offers 50 foot and 75 foot lengths. Aterod is just one of many brand names of expandable hoses available on the market; likely most of them made by the same manufacturer, but sold under different brand names.
This specific Aterod expandable host comes with a plastic carrying handle, some rubber washers, a 9-way spray nozzle, and a carrying bag. Personally I found the handle unnecessary and tossed that out right off-the-bat. It's much easier to transport the hose in the bag without the large plastic handle getting in the way.
My concern was that perhaps the hose may leak or kink during its use, but I didn't find any issues with those issues. What I like is that at the end of the hose is a valve, which you can shut off if you need to change out spray nozzles without having to go back to the shut-off valve. This is especially useful when you need to change out the tip to a foam gun, for example.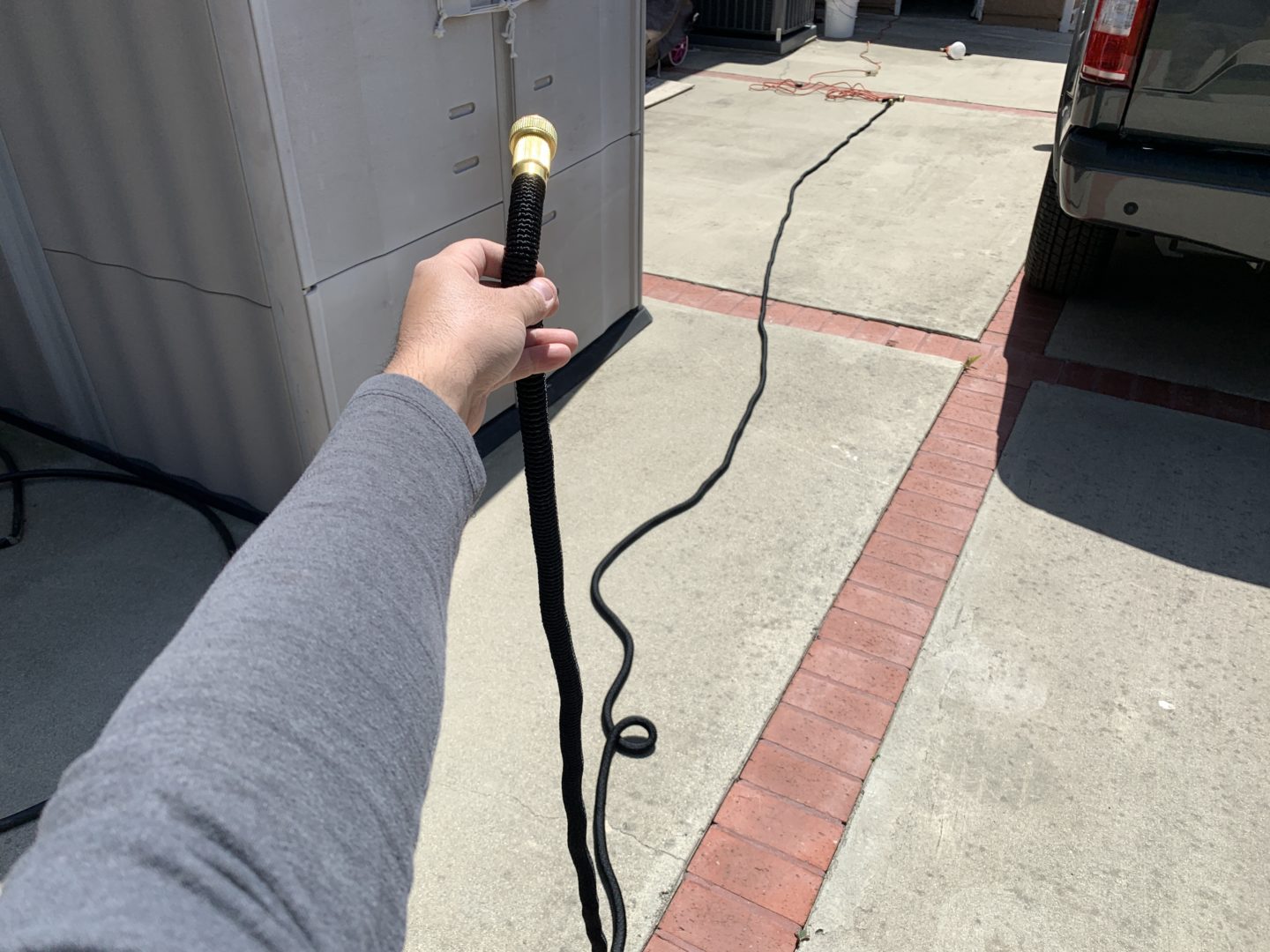 The 9-way spray nozzle works just fine; it looks to be a universal multi-spray nozzle that is included with the kit. When you hook everything up and turn on the water, the hose suddenly expands and starts to fill up to look like a full-sized hose.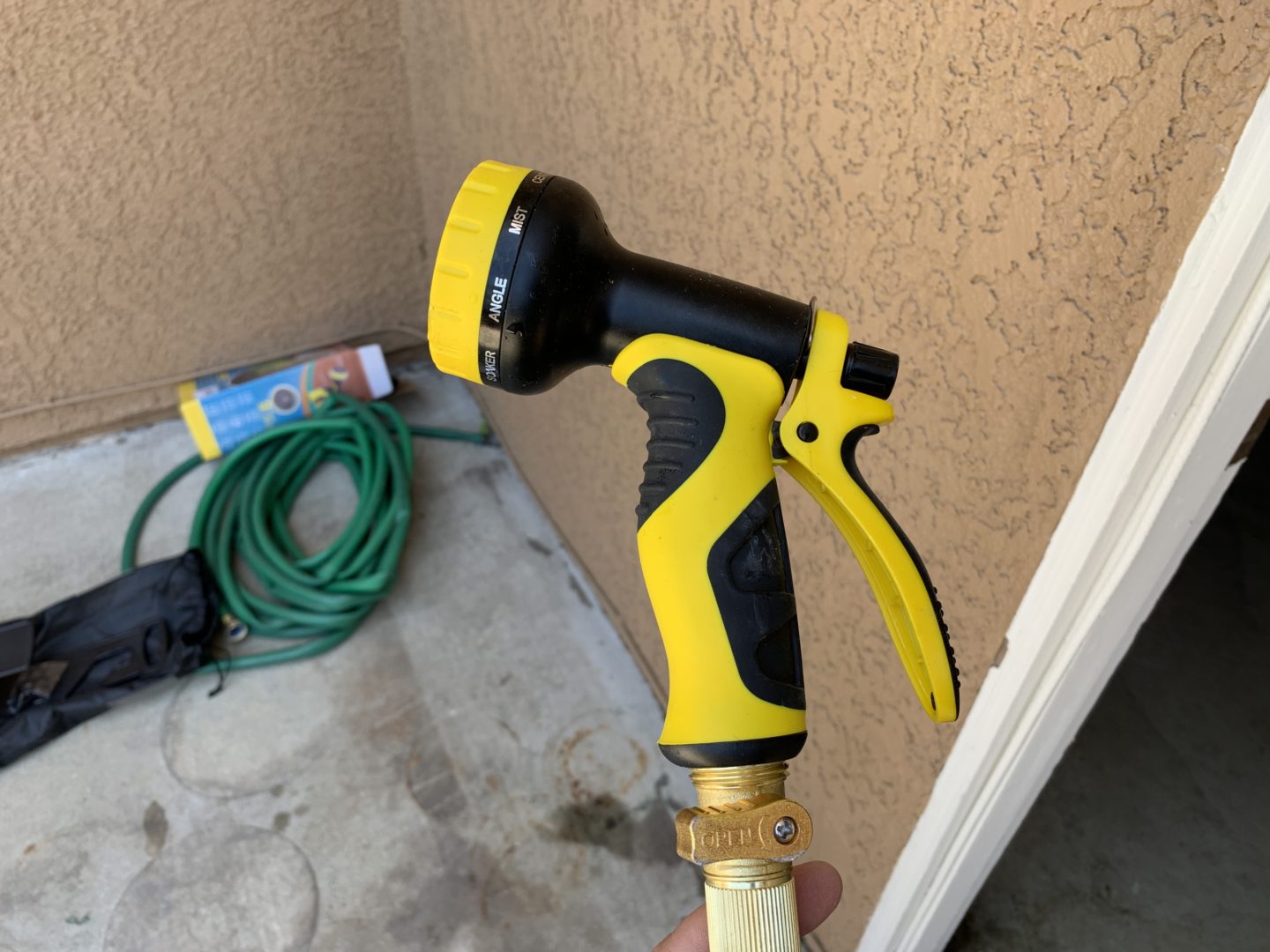 When you finish using the hose, it's best to shut off water at the source and release as much water as you can from the spray end. Even with that done, removing either end from the sprayer or from the shut off valve will send a stream of water shooting out as the expandable hose shrinks back into its original shape.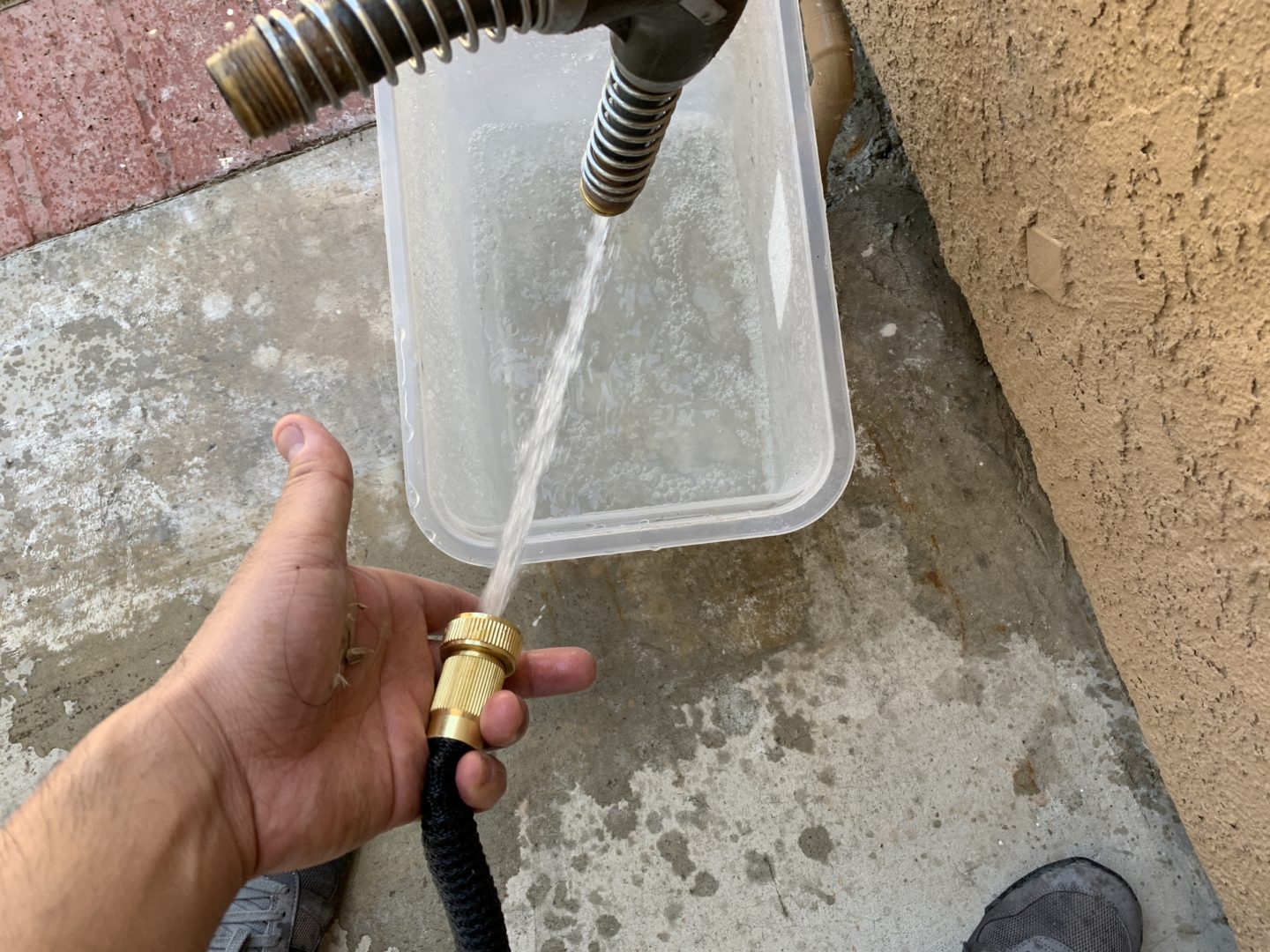 The hose works just like any other hose with the biggest benefits being its form factor when not used, and its less likelihood to kink during use. Compared to your average garden hose, you're likely to get a better experience out of it especially if you use this as a mobile car washer/detailer.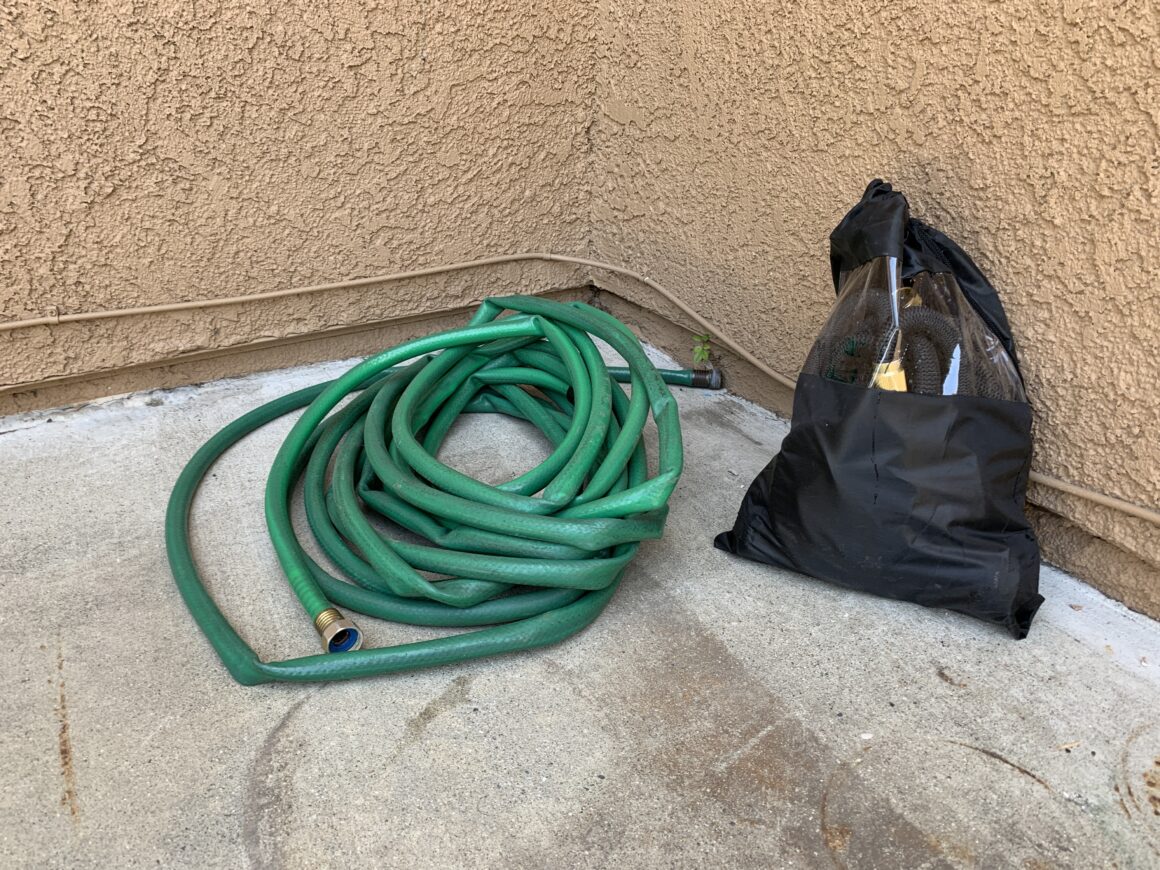 I've used this product a handful of times over the course of a few months and haven't experienced any major problems. As I continue to use it more, I will update this review if I have anything to report out. But as of right now, I think this is a great product for anyone who needs to use a garden hose at different locations and is looking for an expandable hose that can be transported easily.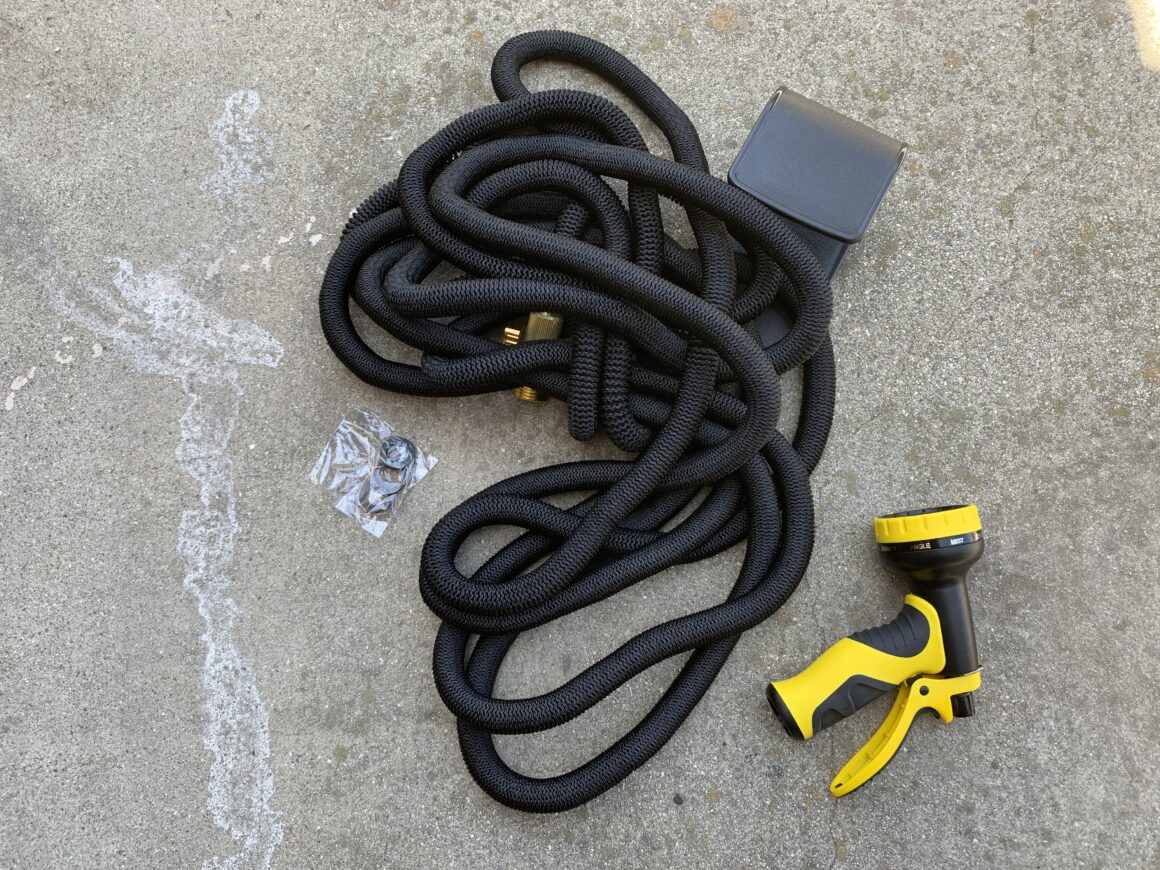 Aterod Expandable Garden Hose