Daytona 2-Ton Low Profile Aluminum Floor Jack: Harbor Freight
In the past 20 years working on cars, I've always had a floor jack that was either purchased from the local auto parts store, or was a secondhand one that was gifted to me. All of these floor jacks did what they were made to, but they either didn't have enough capacity for lifting, or was too heavy for my liking. After my last floor jack went kaput, I decided to treat myself with a new floor jack that would be one that is everything that I'm looking for.
Some of the nicest looking floor jacks that I've seen are the Daytona Floor Jacks from Harbor Freight. Now, I know looks aren't everything, but if they perform well too, I'll be happy. I also wanted a low-profile jack as I hate it when you slide a floor jack under your car, only to find that you can't even fit it underneath the lift point.
And finally, the weight. I knew that I wanted something lightweight, so I knew I would have to go with an aluminum floor jack. However, the higher the capacity of the floor jack, the more it would weigh. I've personally had a 1.5 ton aluminum floor jack before and sure it was lightweight, but it also didn't have the ability to lift heavier vehicles. A nice compromise would be a 2-ton aluminum floor jack which would still be relatively lightweight, yet have enough capacity to lift larger loads.
Daytona offers a variety of these floor jacks in some vibrant colors, but this green/black color combination was the one for me. I ordered mine through Harbor Freight and got it shipped for a flat rate of $6.99. It was packaged well with foam protection, so no issues with any damage-on-arrival.
The jack is pretty much assembled already with the exception of attaching the handle to it. The handle can telescope, which is nice so you don't have link to multiple pieces onto each other in order to get a longer handle. I think the finish looks even nicer in person; the pictures certainly don't do it justice.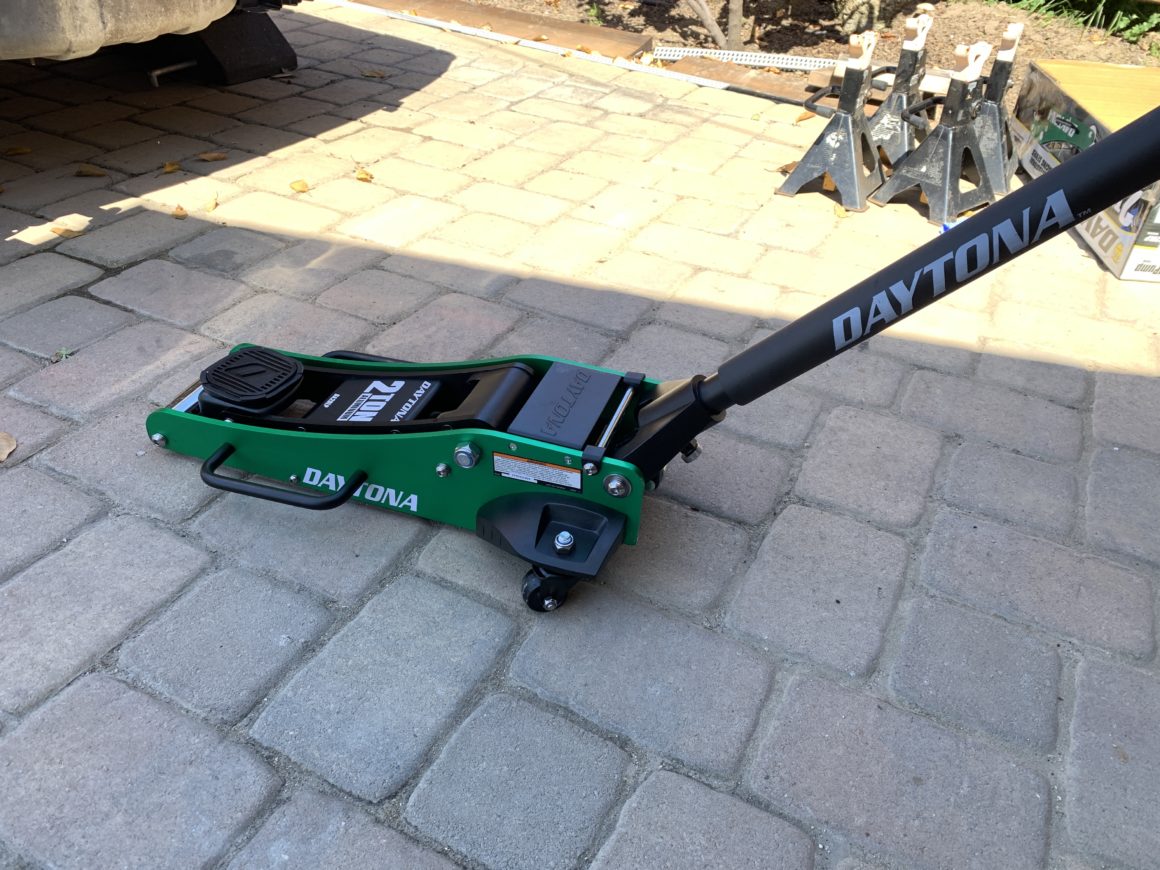 I paid just over $200 for mine. By comparison, the Daytona 1.5 Ton Aluminum Floor Jack costs $135 at the time of this writing. However, I know that I have maxed out on a 1.5-ton jack before and that was frustrating to deal with. If you need more than a 2-ton jack, you will need to start looking at steel ones as Daytona doesn't make a 3-ton aluminum floor jack. They still do have a nice selection of 3-ton and 4-ton non-aluminum floor jacks.
This Daytona floor jack is indeed low profile and I had no issues getting under a minivan and a normal clearance sedan. The overall weight of the jack comes in at just under 43 lbs, so it's not as light as a 1.5 ton aluminum jack (around 30-35 lbs), but not as heavy as a 3-ton aluminum jack (upwards of 60 lbs). It's a nice middle-ground of lifting capacity-to-weight.
I've read accounts of others online complain that it takes a bit more effort to raise a vehicle with this jack– I didn't have any issues honestly. For reference, I used it to easily lift the front end and rear end of a Honda Odyssey, which weighs around 4500 lbs. The lifting action was very smooth and effortless to me when the handle was telescoped out for more leverage.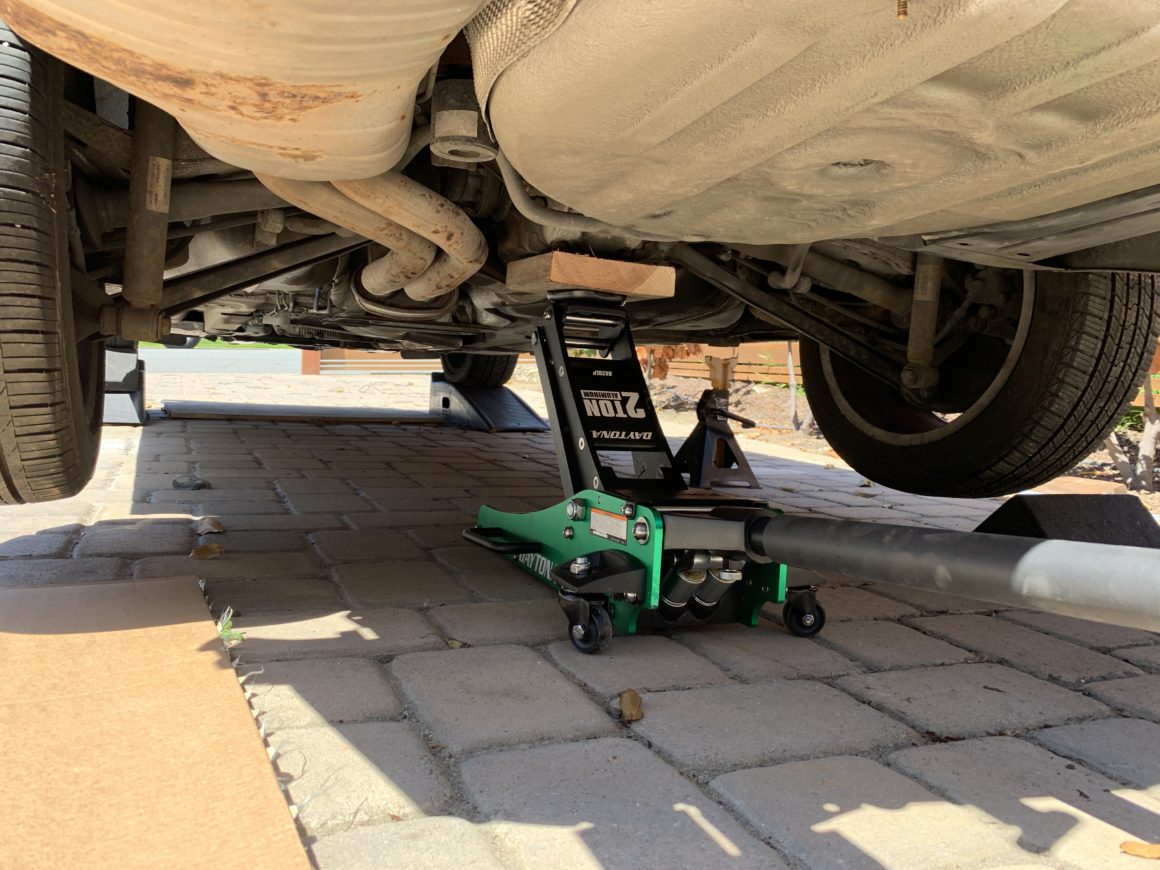 So far, the Daytona 2-Ton Aluminum Floor Jack has checked off all the boxes for my needs. It has plenty of lifting capacity, is lightweight, and is low profile. Granted, I've only used this floor jack a handful of times, so only time will tell if this honeymoon period lasts. For now, I'm in complete bliss; if anything changes, I will be sure to post any updates here.
Daytona 2-Ton Low Profile Aluminum Floor Jack: Harbor Freight