TOPDON AD600S Diagnostic Scan Tool: Walmart / Ebay / Amazon
For a long time now, I've used a basic OBDII scan tool that mainly reads your OBDII codes and allows you to reset them if needed. I've used both wired versions and Bluetooth versions and both have worked perfectly fine for most of my needs. With newer vehicles using more and more electronics, you may find yourself in need of certain features from a more capable diagnostic scan tool.
These power-packed scan tools can cost more than your average one, but they allow you perform functions such as electronically retracting your parking brake (for vehicles using electronic parking brakes) if you're doing a brake job, or even reading more specialized codes that aren't typically able to be read with a standard OBDII scanner. And of course, it reads and resets OBDII diagnostic trouble codes.
TOPDON is a popular brand offering a wide range of these more-capable scan tools depending on your specific specialized needs. TOPDON sent me this unit called the AD600S (a.k.a. ArtiDiag600S) for review, which is advertised to have 8 reset services and 4 system diagnostics. Depending on what you need a diagnostic tool for, you should take close look at the capabilities of the specific unit you're looking at, as they have many different models with differing features.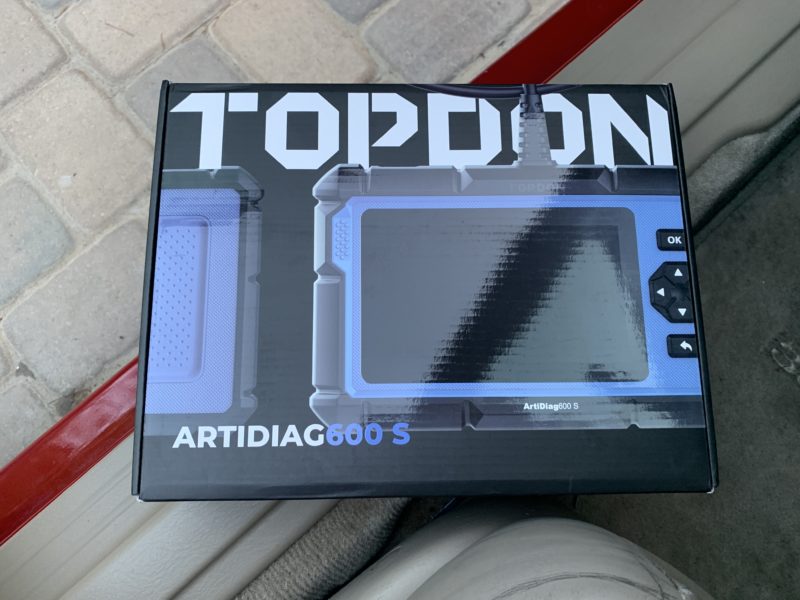 These are the 4 system diagnostics and 8 special functions that the TOPDON AD600S Diagnostic Scan Tool performs:
4 System Diagnostics:
– Engine
– Transmission
– SRS
– ABS
8 Special Functions:
– Oil Reset
– BMS Reset
– ABS Bleeding
– DPF Reset
– Brake Reset
– TPMS Reset
– Throttle Adaptation
– SAS Reset
The TOPDON AD600S has a 5in. TFT touch screen and physical buttons for navigation. It can connect via Wi-Fi and can perform updates over-the-air. There is no additional fee for the lifetime updates provided by TOPDON. The whole unit feels very rugged, but there are some finishes that don't seem so polished; for example the screen has some separation at the corners of my unit. However, it doesn't affect the overall usability of the unit.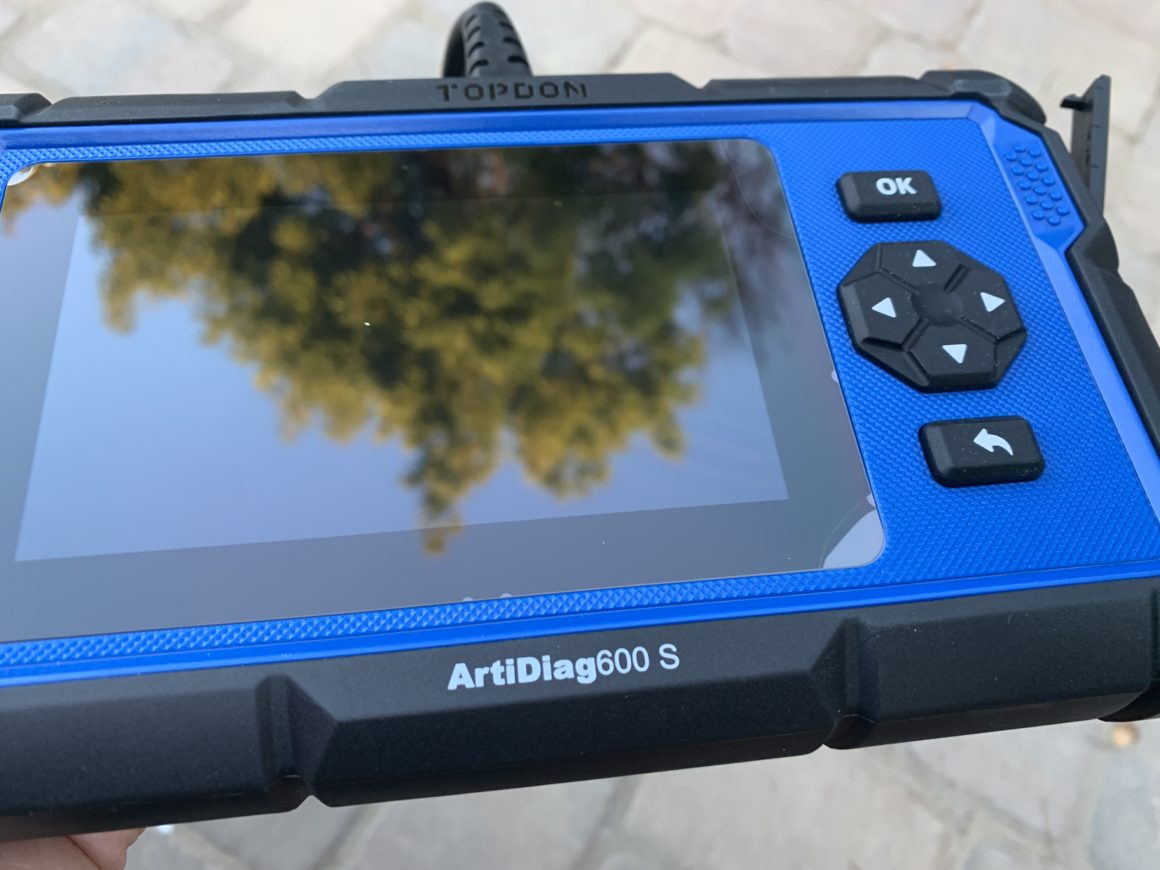 Since the TOPDON AD600S is jam-packed with features, it does take a bit of time to set up initially, and occasionally you'll have to use your Wi-Fi to update. Because of this, I sometimes prefer just hooking up a basic OBDII scan tool to read regular engine DTC's (Diagnostic Trouble Codes).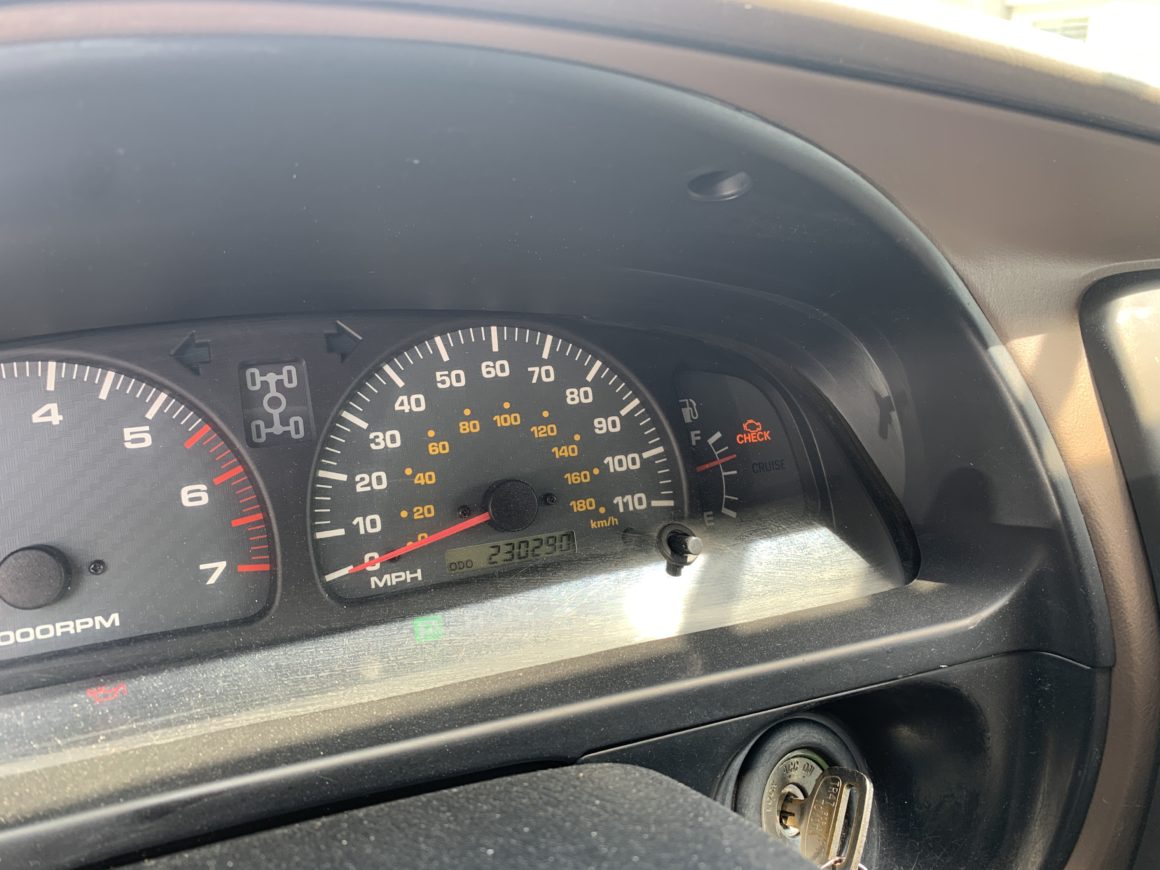 This unit is a wired unit (TOPDON does offer some Bluetooth versions as well), but usually you'll find them on the higher-tier models that they offer. The plug simply plugs into your ODBII port in order to communicate with your vehicle.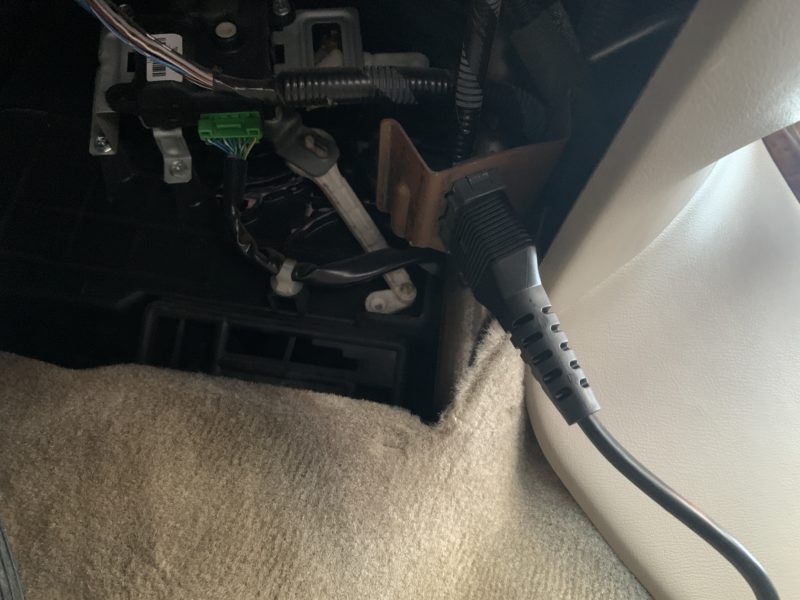 If you haven't run the updates over WIFI already upon first use, then you should do so now.
Reading OBDII Diagnostic Trouble Codes
Once those updates are complete, you will encounter the main screen after turning it on. Select Diagnosis and the tool will automatically read your VIN number (your car needs to be to ignition ON for this to work, otherwise you you will need to manually enter your VIN number or enter your make and model information.)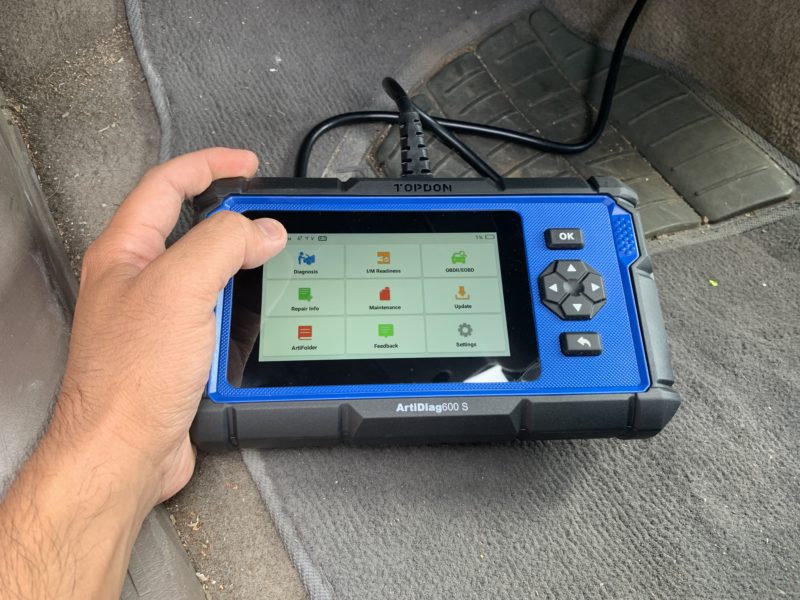 The engine light came on for my sister's 3rd gen Toyota 4Runner, so I ran the codes and ended up with DTC #P0420. Because the AD600S is already connected to WIFI, you can directly pull up a Google search on the device once you've pulled the code, which will give you more insight on what you're dealing with.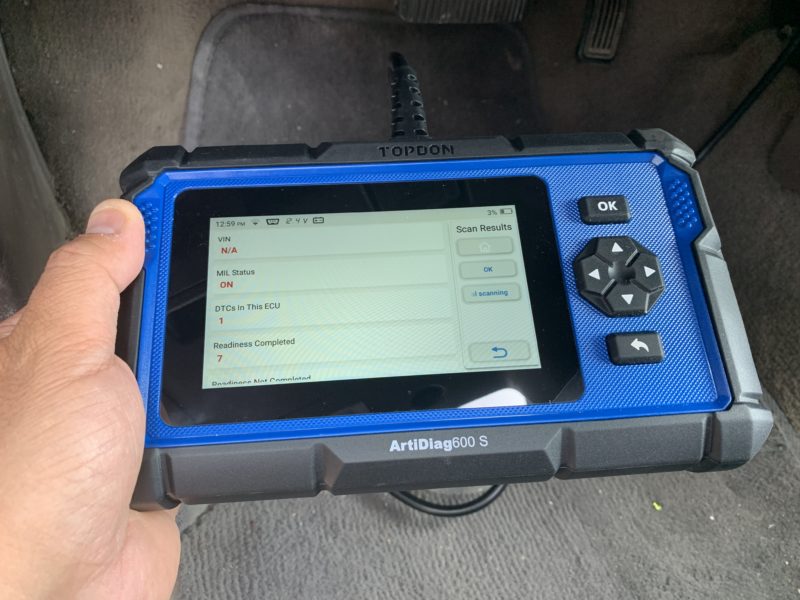 From my experience working with Toyota 4Runners and based on my research online, this code could be due to a failing catalytic converter. Because I know this is an intermittent code that doesn't affect the performance of the vehicle, I reset the code and simply monitored it to see if the code resurfaced again.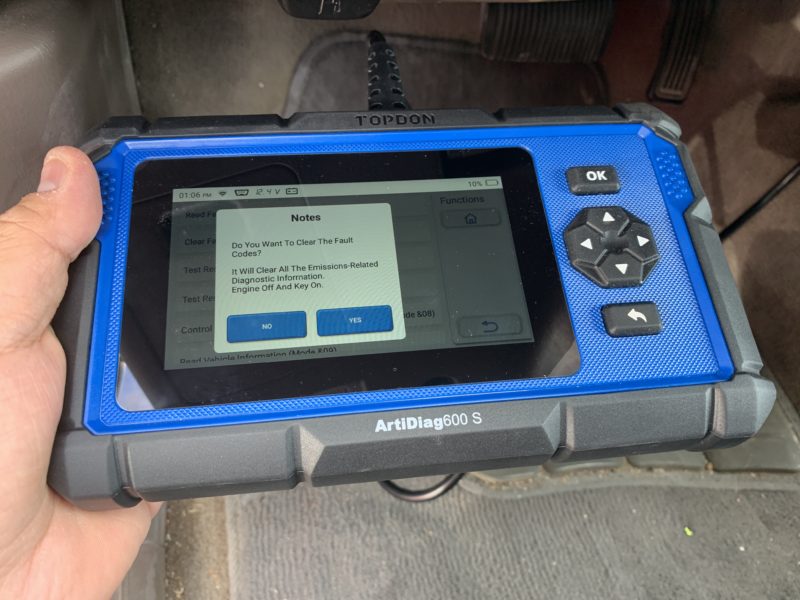 With the code reset, the check engine light was gone. Monitoring the engine light/code for some time afterwards, it did not come up again which is great.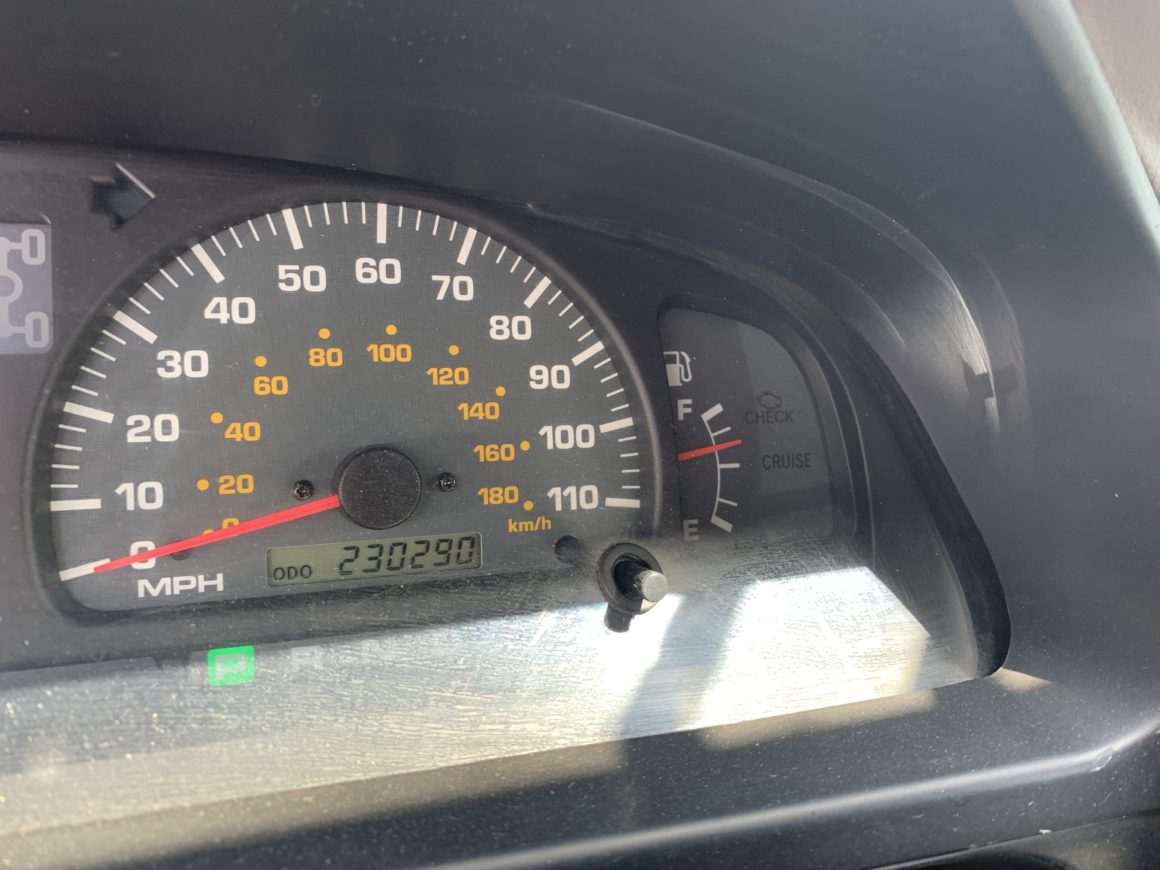 Other Features Like EPB (Electronic Parking Brake) Reset
I tried using the TOPDON AD600S on some other vehicles as well to see if it could retract the EPB (Electronic Parking Brake) so that I could change the brake pads and rotors. I tried two newer vehicles, once with a Honda Odyssey, and another with a Ford F-150. With the Honda Odyssey, I couldn't get the EPB to operate with the scan tool.
I kept getting the error below and went through a thorough troubleshooting process with TOPDON and just could not get it to work. It was concluded that this problem was due to the vehicle… however I'm not sure what exactly is the problem.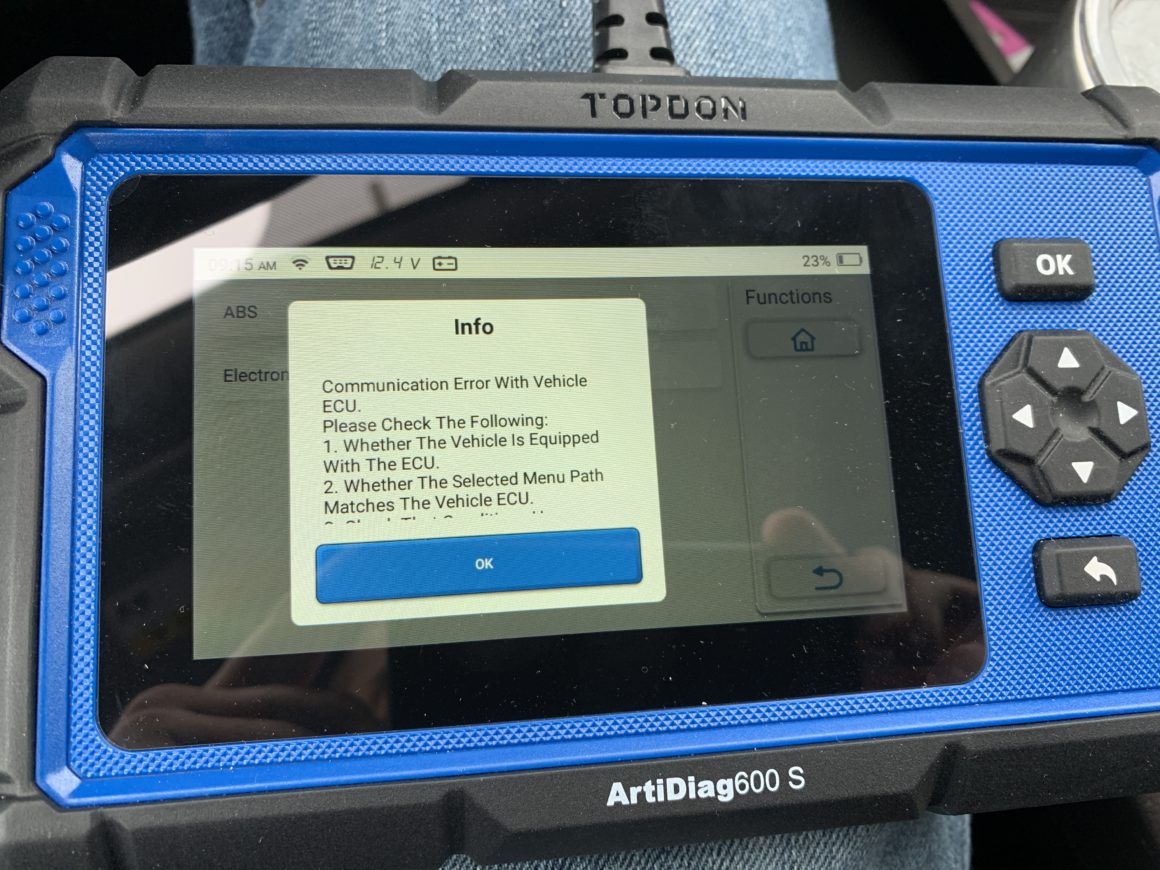 Strangely enough, I had no issues whatsoever running the EPB maintenance mode on the Ford F-150. I still don't know exactly why the TOPDON Scanner worked on the F-150 but not the Odyssey.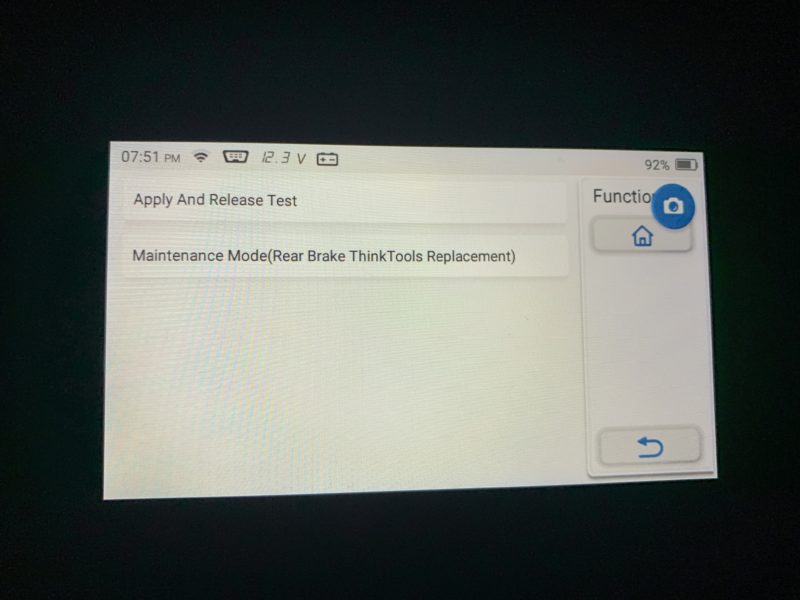 So from my experience, all I can say is that this unit may or may not work for your more specialized vehicle functions. The TOPDON AD600S Diagnostic Scan Tool is a very capable tool that does your typical OBDII code reading and resetting, and performs a lot of extra diagnosis/maintenance functions. It really is full of features and I look forward to trying more of them out as I encounter more issues in the future. If this unit fits your budget and you're trying to perform one or more of the special functions and/or diagnostics that it advertises to do, I'd say give it a try and see if it works for you.