MUCAR JS501 Jump Starter + OBD2 Scan Tool: Amazon / Ebay
These days, if you're in the market for a portable jump starter, you have an endless number of options. These portable jump starters fit in the palm of your hand and are extremely useful should you be stranded with a dead battery. Now, if you're already keeping a portable jump starter on-hand in your vehicle, why not combine this device with the features of an OBDII code reader?
This is the first 2-in-1 portable jump starter and OBD2 scan tool that I've seen. I never really thought about this being a thing, but it does seem like a pretty good idea–especially for those of us who like to maintain our own cars. The MUCAR JS501 is such a device that provides you with emergency jump starting with the functionality of a code reader when you need it. This tool was provided to me for review for this post.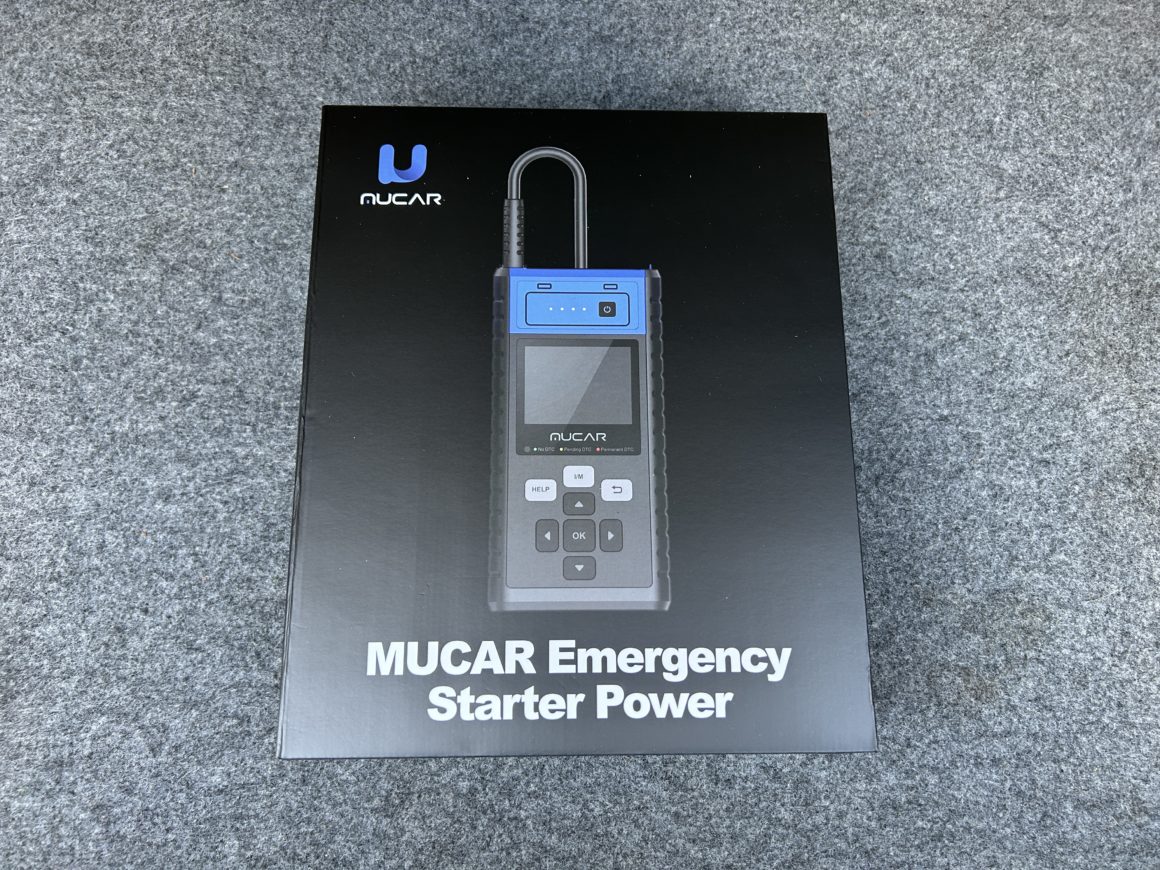 The device comes with the unit itself fully charged, a set of jumper cables, a manual, and some other charging/data-transfer cables. The MUCAR JS501 has a nice clean look, with a durable finish on the exterior. The OBD2 port connector and jumper cables are pretty typical of what you'd find on these types of units as if they were standalone devices.
To turn on the jump starter function of the JS501, you press the power button. Further pressing of the power button turns the emergency light and strobe function on or off. Pressing and holding the power button down turns it off.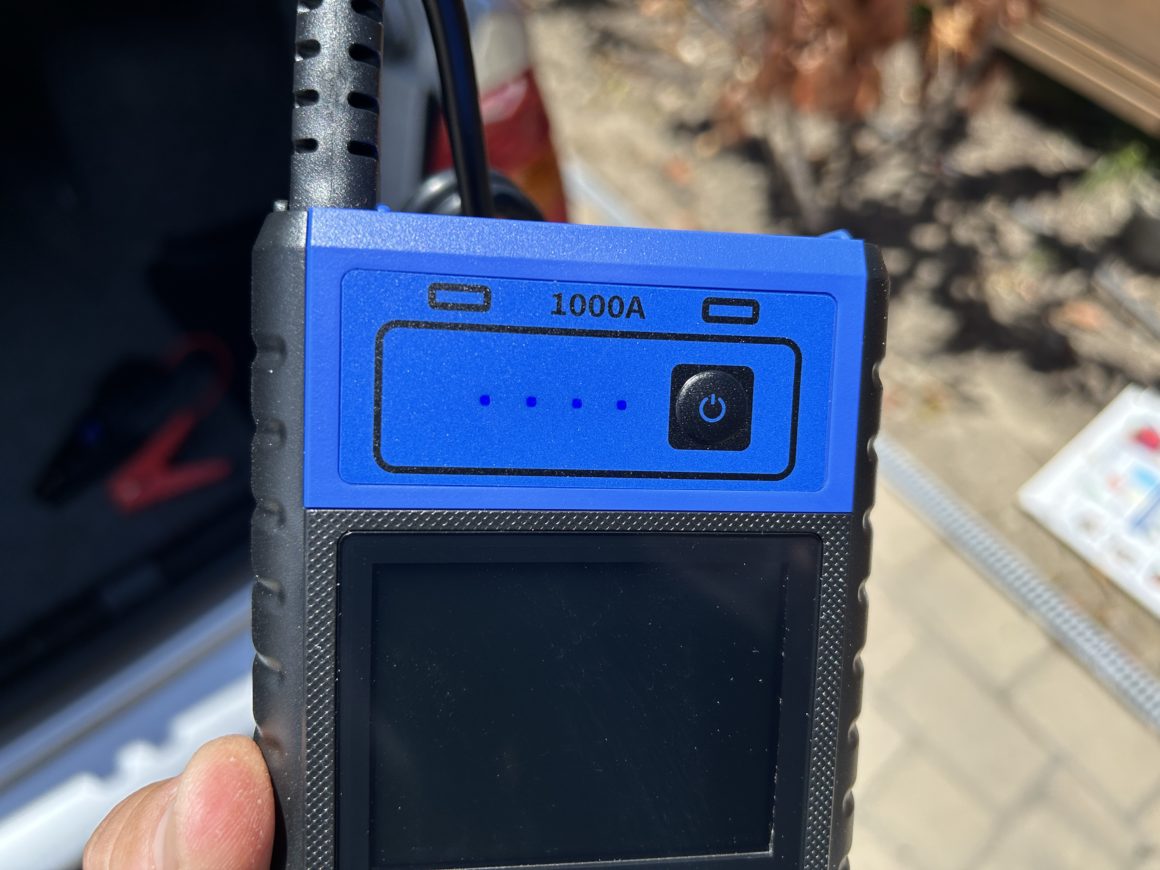 The OBD2 port connector is integrated into the device, meanwhile the jumper cables are removable. I think that having a 2-in-1 unit such as this one is such a great idea; you can keep this handheld device in your vehicle in case you ever need to jump start your car or pull trouble codes off your car. As you can see, the size is small enough that you can easily store it anywhere in your vehicle.
The MUCAR JS501 is a 1000-amp jump starter that is rated to help start vehicles with gas-powered engines up to 7.0L and diesel engines up to 5.0L. It also has safety features built-in allowing it to sense for overheating, overcharging, reverse polarity, and more.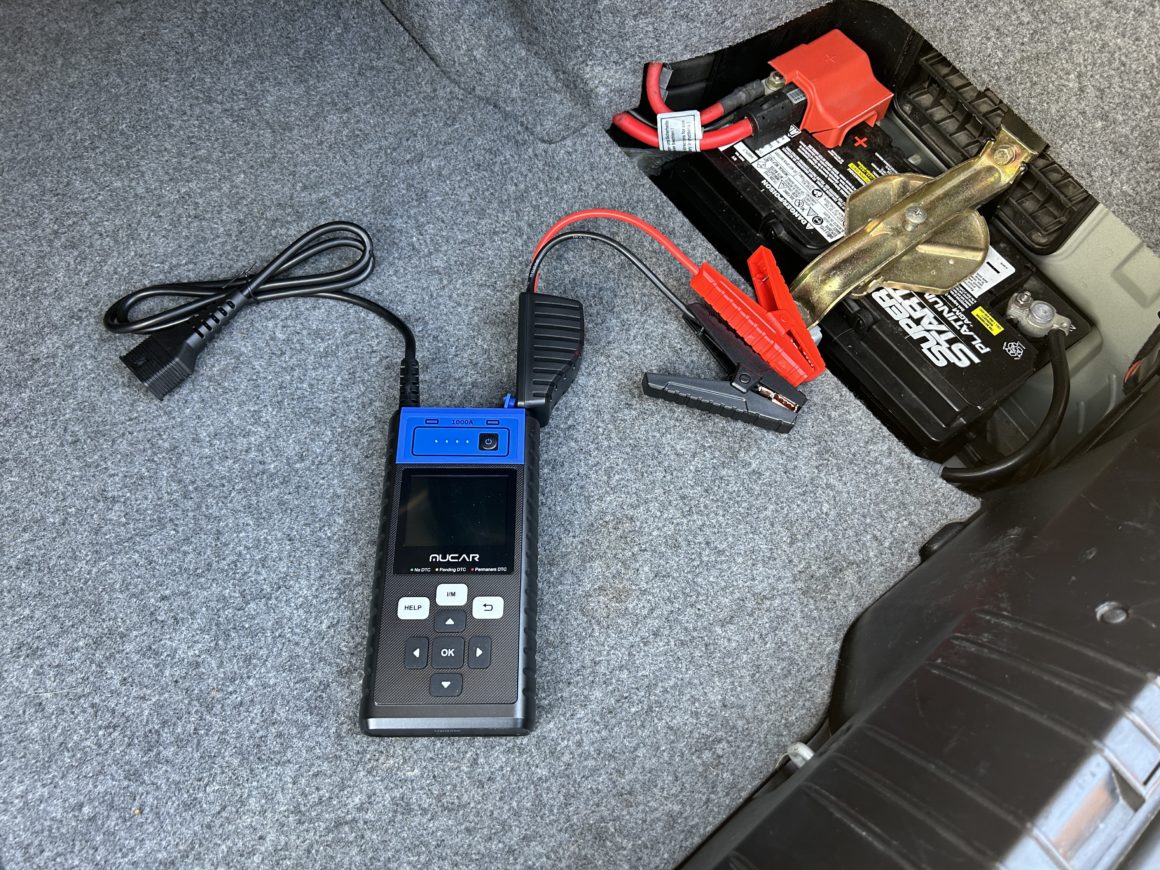 For the OBD2 code reader, it connects by wire to the OBD2 port. Once plugged in, the screen powers up and displays the menu allowing you to read/erase codes, check readiness monitors for the purpose of smog, and check real-time data on your car. All of the functions worked great for me, but I have two issues that have to do with the display.
One is that the display is not the highest resolution so don't expect it to be of the greatest clarity. I also couldn't find any specifications on their product info page. Second, the menu is difficult to read. When you're in the menu, the text is cut off, so you have to move the cursor to your selection and wait for the text to scroll in order to find out what the menu item is for. I find this quite annoying especially if you're new to using your device and don't know what each menu item is used for.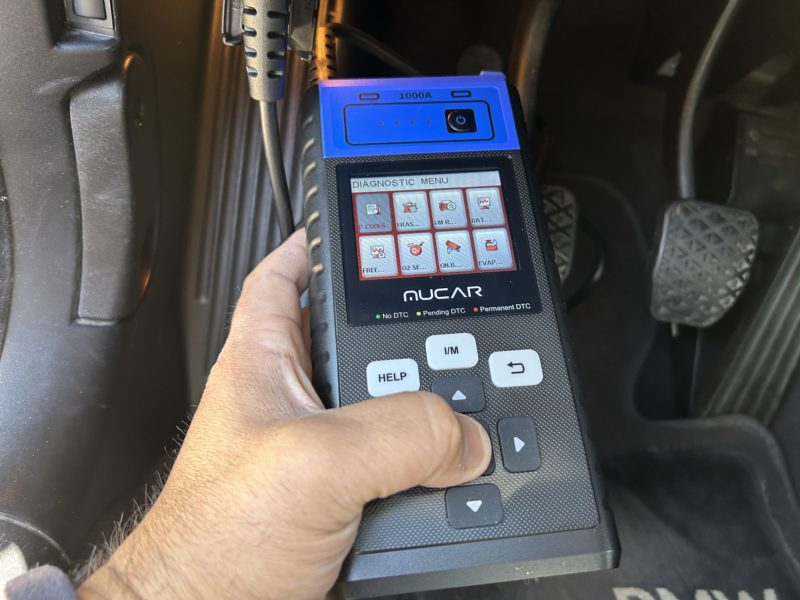 I do think that MUCAR has improved their button feel and tactile feedback over previous models. It also feels great in your hand when you're trying to navigate through the functions. The responsiveness of the device is improved as well. Overall, it's an incredibly useful 2-in-1 Jump Starter/OBD2 Scan Tool that will have you covered should you ever encounter a dead battery or check engine light.