FOVAL 150W Car Power Inverter: Amazon / Ebay
Spending time inside of a vehicle doing anything other than driving, you may have thought about how convenient it might be to have a place to plug in your AC power device. Newer cars may have a built-in power inverter with a AC plugin socket, but for older cars, you are probably going to need a charger with a cigarette socket connector.
Since most of my cars have mainly been older vehicles, I've always needed a device like this. I purchased this FOVAL 150W power inverter more than five years ago and have found this device to be incredibly useful for all of the times I've had to commute and work inside of my vehicle.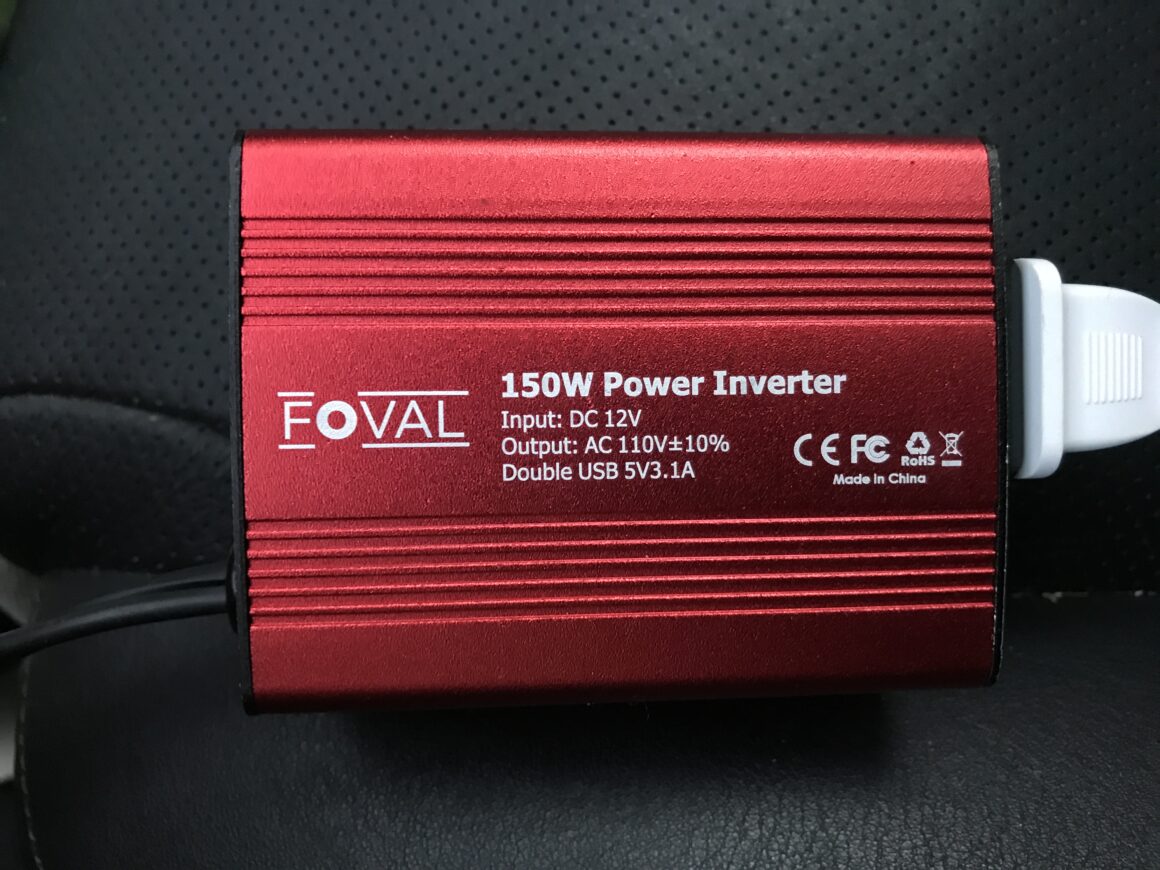 As you may already know, a power inverter converts DC (direct current) power that is supplied from your car battery and converts it into AC (alternating current) power. The power inverter plugs into a cigarette lighter socket (DC power) and converts it into AC power for plugging in your typical household devices into.
You may already own chargers that plug directly into the cigarette lighter that can charge your device, but if you didn't have a dedicated connector that plugs into your cigarette lighter socket, then you wouldn't be able to charge your device if you only had the household AC prong plug/charger.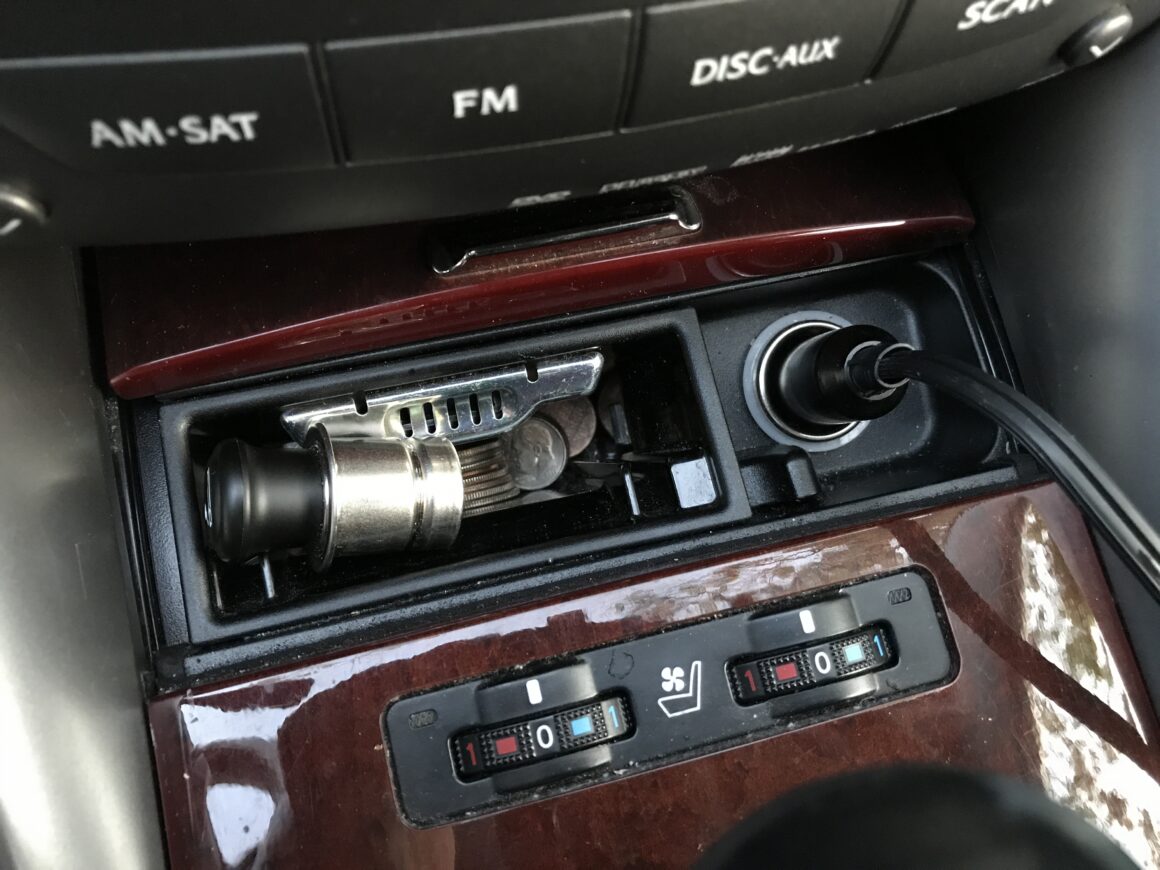 I've owned my FOVAL power inverter for over five years and in that time, I've found it immensely useful. I've used it for a variety of different purposes; some examples include:
Occasionally for work, I'll be on the road for a week at a time during inclement weather, and so I had the ability to charge my work laptop while working in the field. I was also able to use the USB ports to charge my phone as well.
Every few months, I'll wake up with terrible neck pain. When I experience this, I'll grab my electric neck warmer, plug it in for my hour-long commute, and relieve the pain in my neck on the way to work and on the way home at the end of the day.
If I forget my phone charger, I can always use a regular phone charger (with or without the wall charger portion) and be able to charge my phone while on-the-go.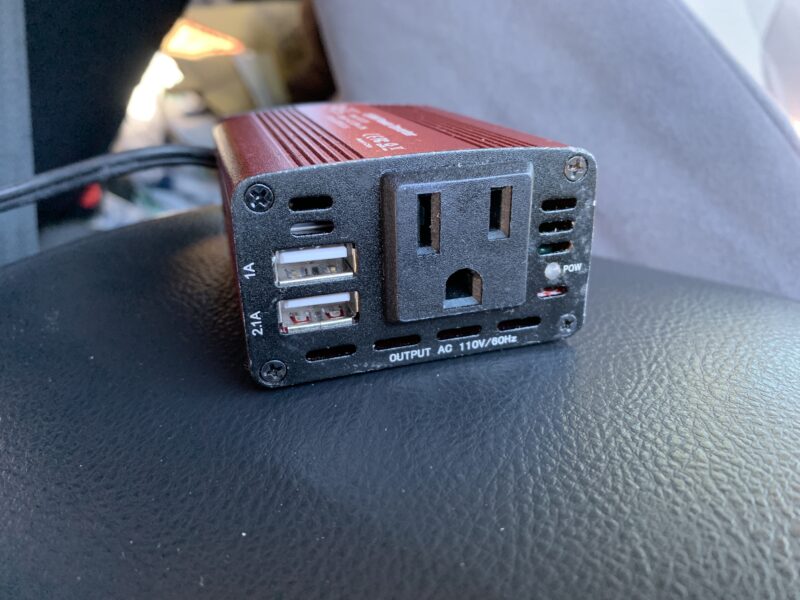 The outer shell looks nicely made, but the interior feels hollow and light. I'm not sure that's a bad thing exactly, but I did expect this unit to give out after a few years of use. Surprisingly, it's been over five years and I still use it. If you only have one or two smaller devices that need power, then this 150W power inverter should be plenty, but if if you need more power, FOVAL does offer larger-sized units for sale.
If you own a vehicle that does not have a built-in power inverter already installed on the vehicle, having one of these standalone units is so handy to have. Another benefit of having one of these devices is in the case of a power outage where you might need to charge your household devices. Since you cannot charge via your home power outlets, you have the option of charging via the power inverter through the power in your car. Essentially you have a generator available via your car, made possible with a power inverter device.