INEBIZ Lambswool Wash Mitt: Amazon / Ebay
For a long time now, I've been perfectly content washing my car using the commonly used pile-type chenille wash mitts. They've worked quite well for me over the years, but now I'm starting to notice some other types of wash mitts being sold that got me interested. So, I purchased a few different kinds to try out. One of them is the INEBIZ Lambswool Wash Mitt. It's an extra soft wash mitt that is made to be scratch-free and lint-free.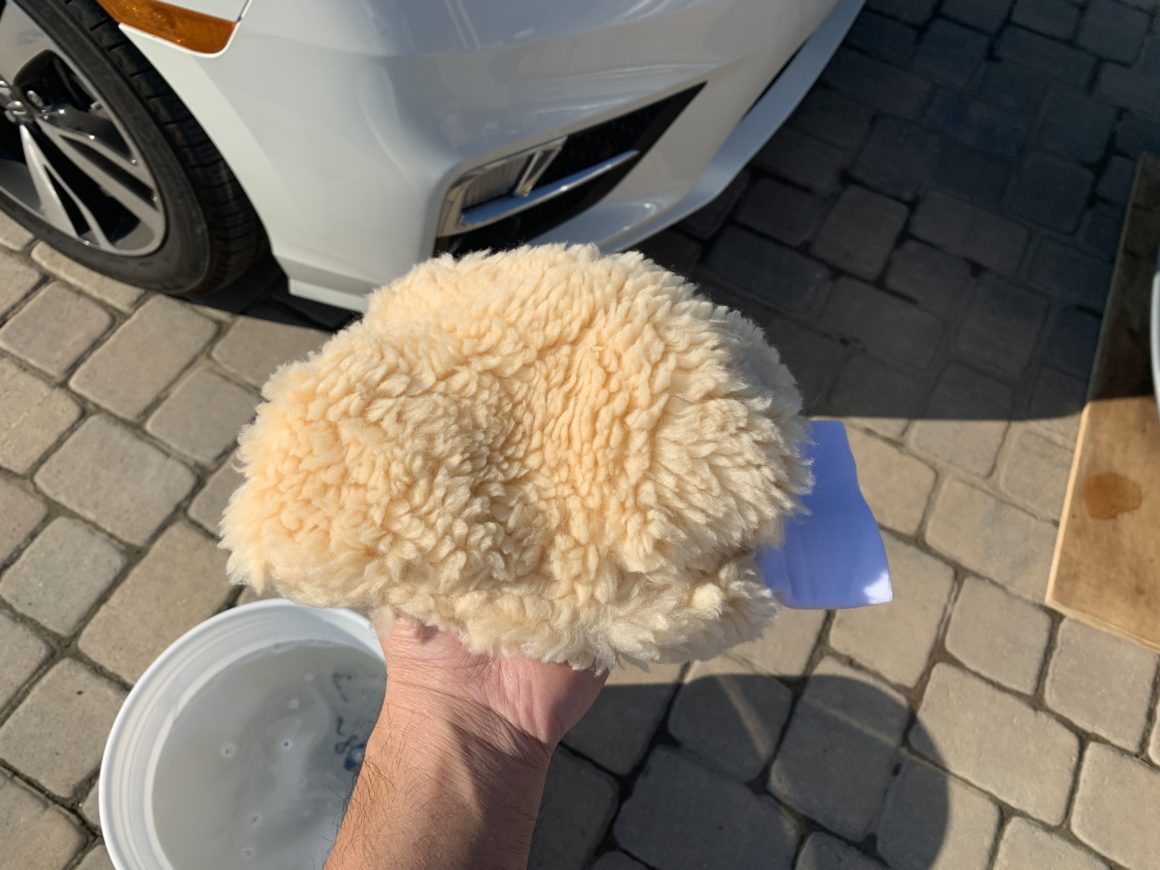 The first thing I noticed taking the wash mitt out of its packaging was how light it felt in my hand. Even with the mitt soaked in soapy water, it still felt pretty light. The lambswool wash mitt does hold soapy water, but not as much as other types of wash mitts (e.g. pile type or microfiber blend).
There are two sizes sold for this wash mitt: a size medium and a size large. I purchased the medium and felt that the size was just way too small. It measures 7″ x 10″, so it's smaller than the typical wash mitt you might think of. If you do choose to get these INEBIZ Lambswool Wash Mitts, get the large instead as it will be more of an optimal size for a wash mitt. Below you can see what the medium looks like in comparison to my hand (I typically wear a small/medium for gloves.)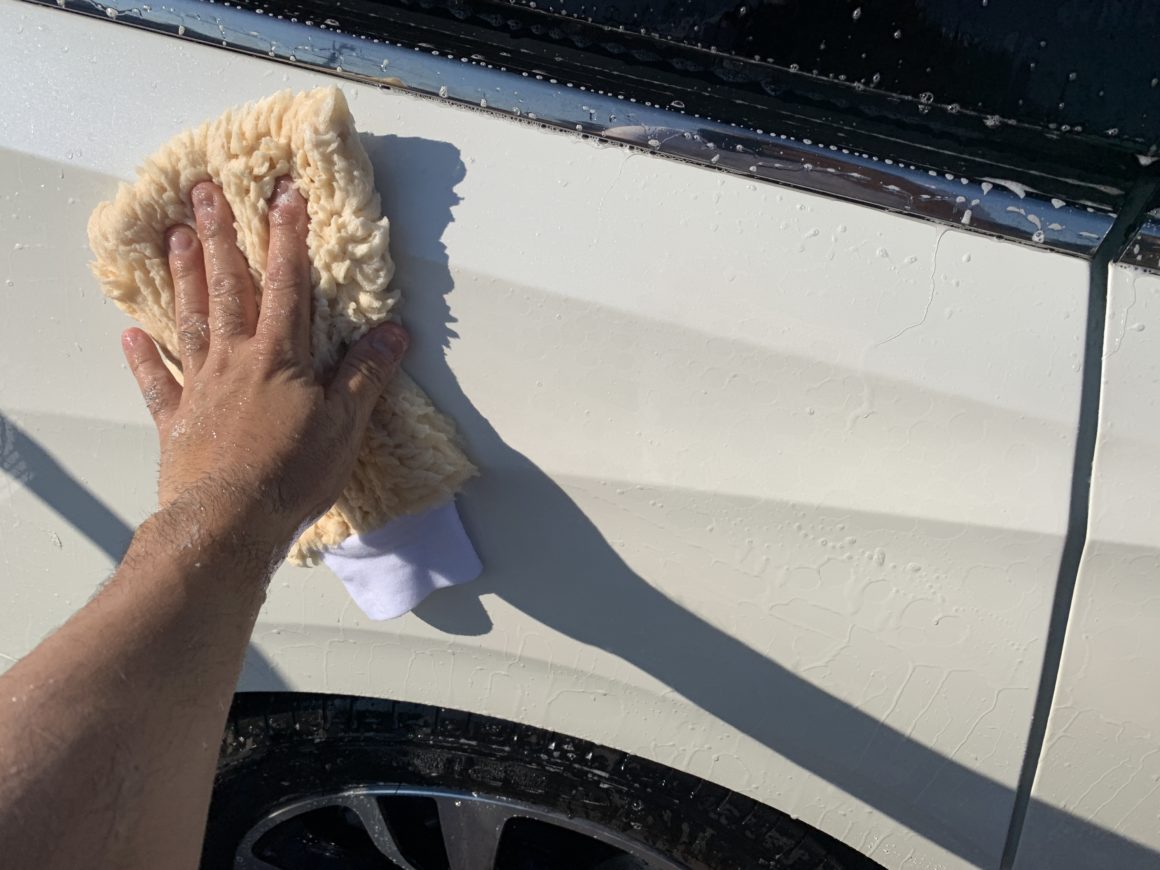 As you can see below, the lambswool wash mitt is extremely soft. It glides over the paint surface very smoothly. I know that wash mitts are made so that they don't scratch your car's paint, but sometimes you need a wash mitt that can do a bit more "scrubbing" for better cleaning action on a dirty car.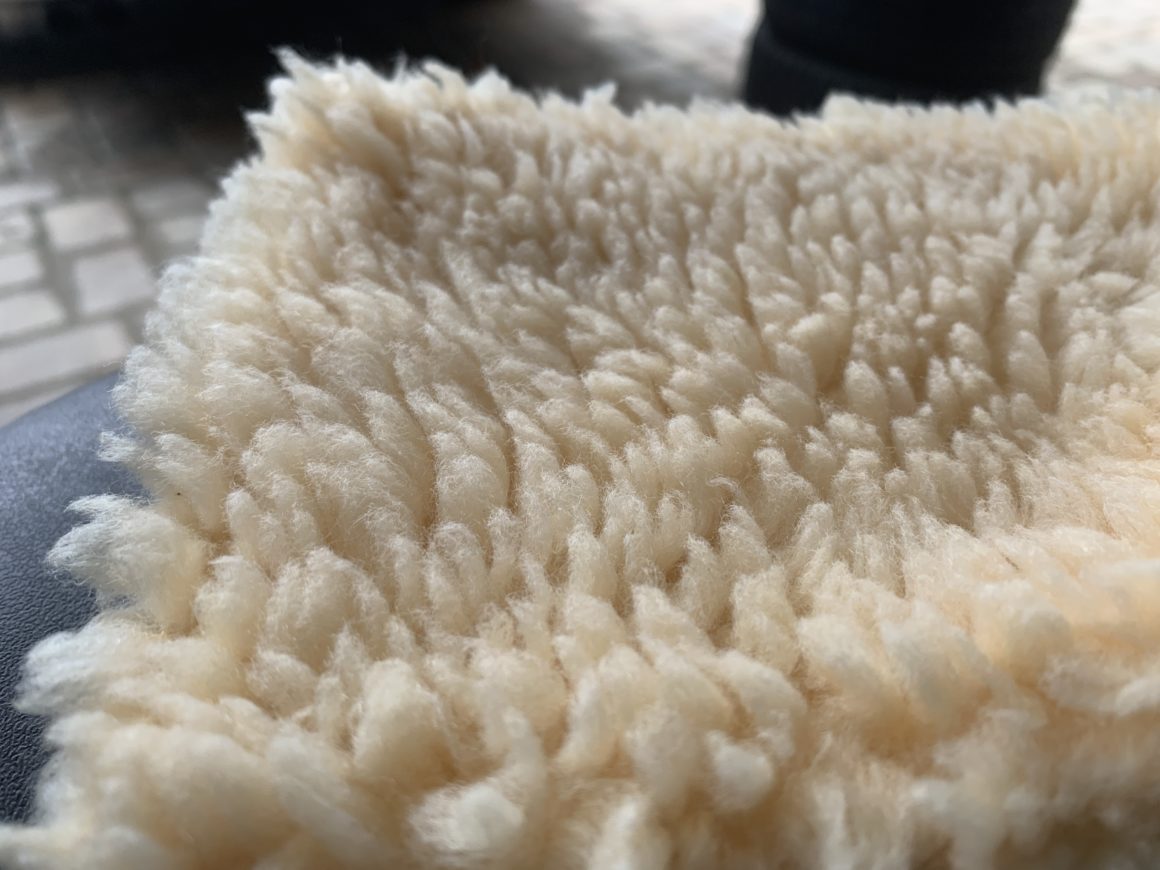 I typically apply waxes or coatings to my vehicles, but I tend to do maintenance washes on them every month as I have little time these days to spare for washing cars. Between these monthly washes, the build-up of dirt and what-not tends to stick on the paint surface, which makes it hard to remove. Using a super-soft wash mitt like this one makes it difficult to clean.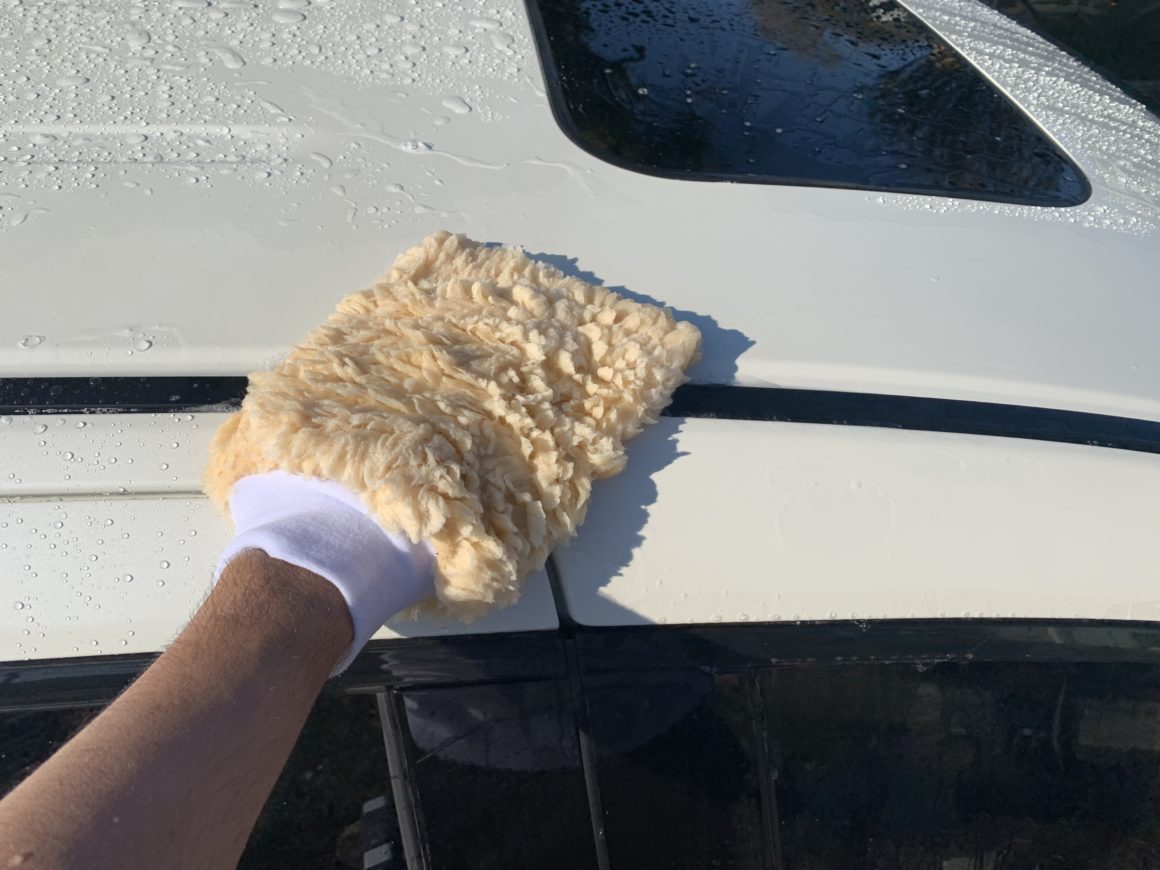 I wouldn't recommend these INEBIZ wash mitts unless you wash your waxed or coated vehicle every week. I say this because if your car's paint is protected and you regularly wash your vehicle, you probably want a wash mitt that is super gentle and minimizes scratching of your paint. If you don't have a coating or a wax (regularly applied) on your vehicle, and you don't wash it every week, I wouldn't use these as it takes more elbow grease to get more dirty cars cleaned.