Relentless Drive Wash Mitt XL: Amazon / Ebay / Walmart
One of the most common type of wash mitts you'll see out there is the microfiber chenille wash mitt. These chenille wash mitts have these large piles of microfiber strands that are meant to be soft on your car's paint, but have the ability to hold a lot of soapy water. Another benefit of these chenille microfiber piles is that they can hold dirty particles within its piles, minimizing the possibility of scratching the car's paint during a car wash.
Nowadays, you have all kinds of different wash mitts, but for a long time I've used these chenille wash mitts made by Relentless Drive. It's a 2-pack set of wash mitts in a blue color. I've personally owned this particular set for more than three years and continue to use them to this day. I wanted write a quick review on them as they are just a fantastic product and I recommend them to anyone looking for a wash mitt.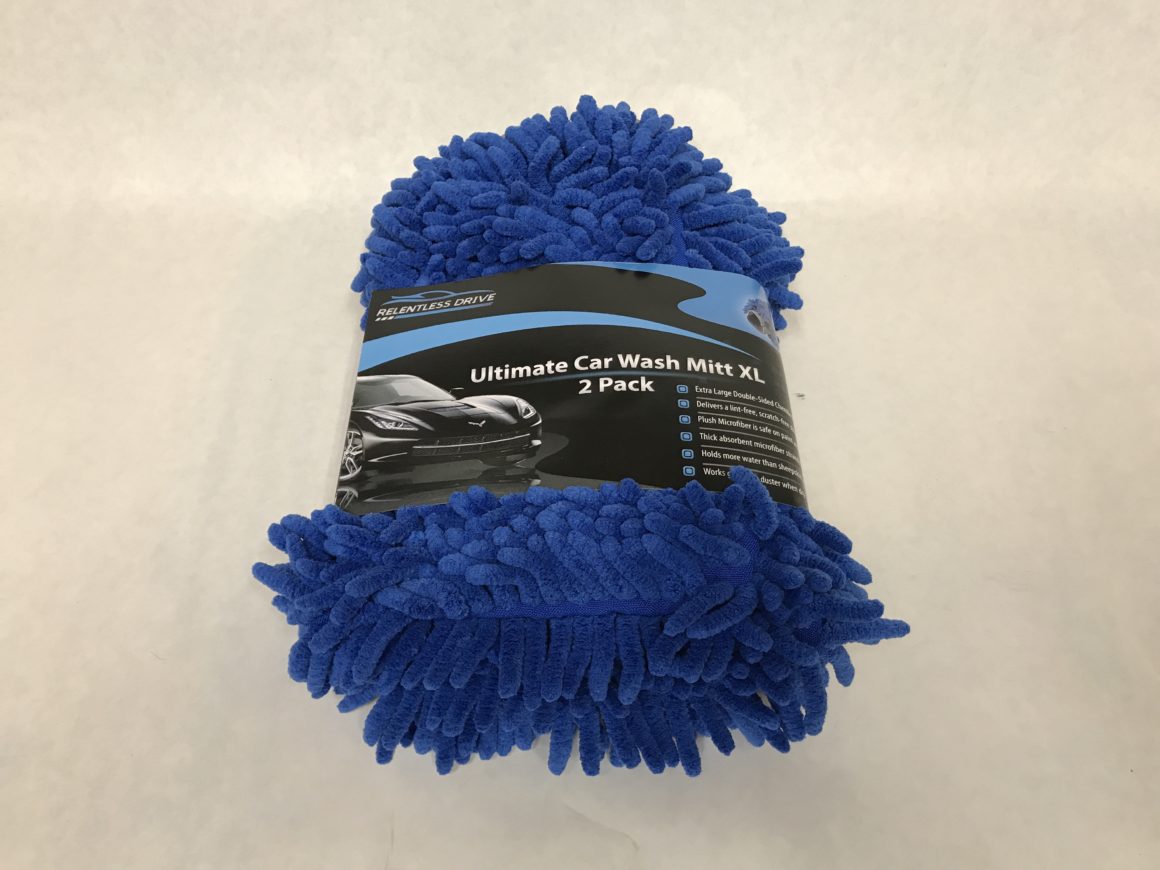 If you look around, you'll see this exact style of wash mitt but in various colors depending on what manufacturer you buy from. They all look practically identical with the exception of their size or color. For instance, Chemical Guys sells the lime green color and even Amazon Basics has their own grey colored version as well.
The Relentless Drive Wash Mitt is blue in color and is very well made. I mean, I've been washing cars with these two wash mitts for three years now and they are still very much intact. The only thing that I notice is that the color may have faded slightly, but that's not important. The most important aspect of these mitts is how well they work and that the quality of the wash has not degraded over time.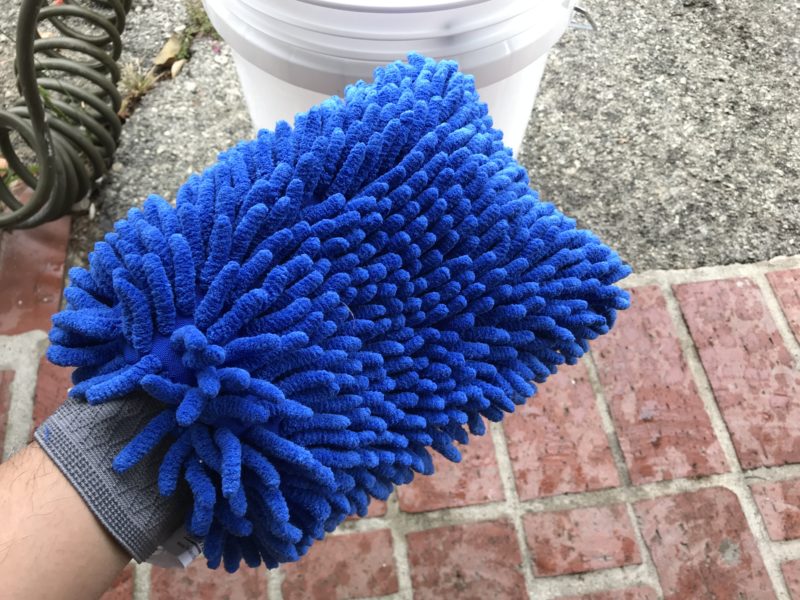 They hold soapy water well and you feel safe rubbing the soft microfiber piles over your car's paint. There's plenty of space between the piles of the mitt for dirt and even larger debris like leaves to get trapped into. The downside to the piles being so large is that there are times you run the wash mitt over the car and you might need to apply more pressure to ensure you get enough of the mitt in contact with the car. If you run the mitt lightly over the car's surface, you may get some missed areas due to the large piles of the microfiber wash mitt.
The wash mitt can be used with your hand inside of the mitt, or on the outside of the mitt. The inside has a lining that keeps your hand from getting totally wet, but water still gets in due to the opening. It's a personal preference how you like to use the wash mitt; either way you use it, you have two sides available for cleaning your car with.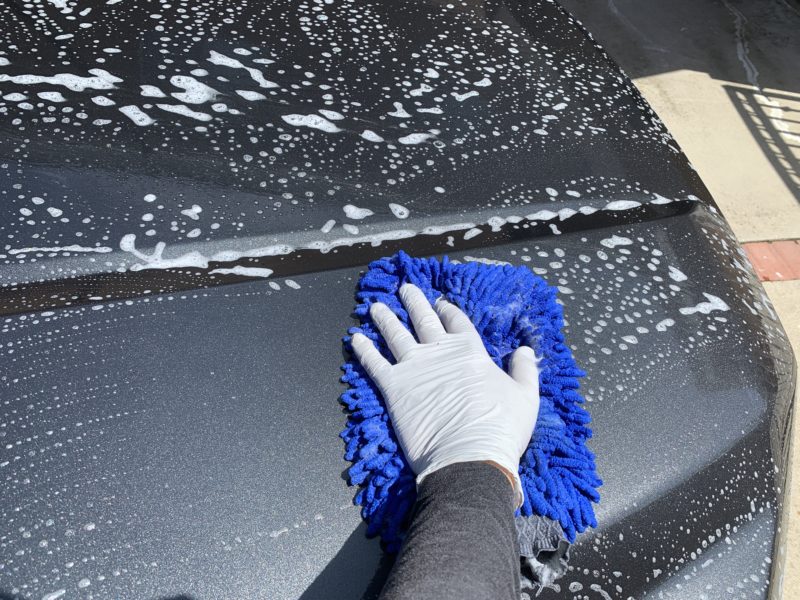 When you're looking for a wash mitt, most any of them will do the job well. But if you want to find the ones that are better than the others, look at how long they last. These Relentless Drive Wash Mitts certainly pass the test. I continue to use them to this day, but I am trying out different wash mitts to compare. As of right now, they are still my main go-to because they are just a good all-around wash mitt that will last.