Chemical Guys Honeydew Snow Foam: Amazon / Walmart / Ebay
Car soaps come in a variety of formulations offering any combination of characteristics such as extra lubricity, additional gloss, and extra suds. In the case of Chemical Guys Honeydew Snow Foam, it is a car wash soap that offers more soap suds than your typical car wash soap. This makes it an excellent candidate for use in a foam gun, especially in a foam cannon.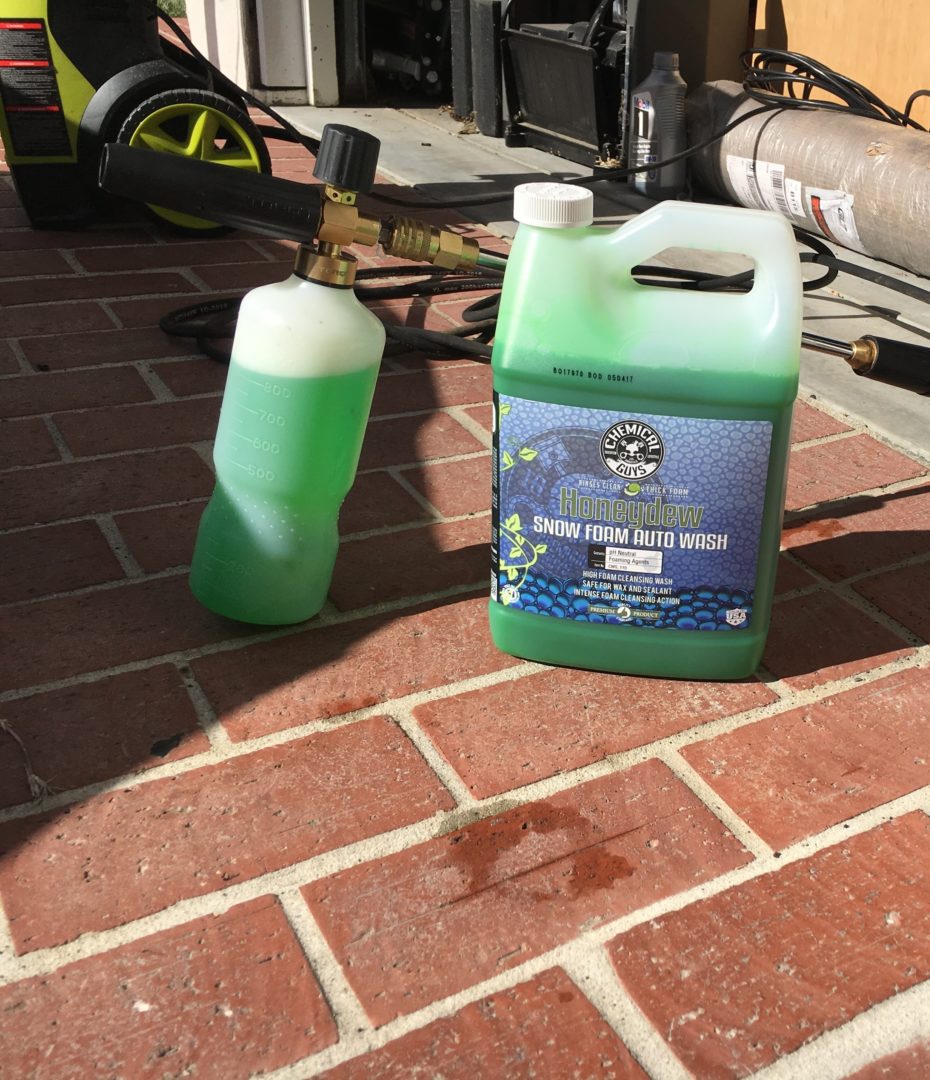 When using a foam cannon paired with Honeydew Snow Foam, a thick foamy solution is produced, which sticks to the car's surface. It stays suspended on the car longer than other car soaps, and therefore gives you more time to help lift off dirt and grime off the exterior of the car. Furthermore, staying on longer gives you more time to use a wash mitt to wash the car.
Chemical Guys offers a package that comes with a TORQ foam cannon along with the Honeydew Snow Foam car wash soap; this is an excellent pairing. Using these two together produces a nice thick snow foam.
This soap has a unique honeydew scent that I found very pleasing. It really makes washing your car a bit more enjoyable. There is one downside that I encountered and it was that it was a bit more difficult to wash the soap off completely when spraying down with water.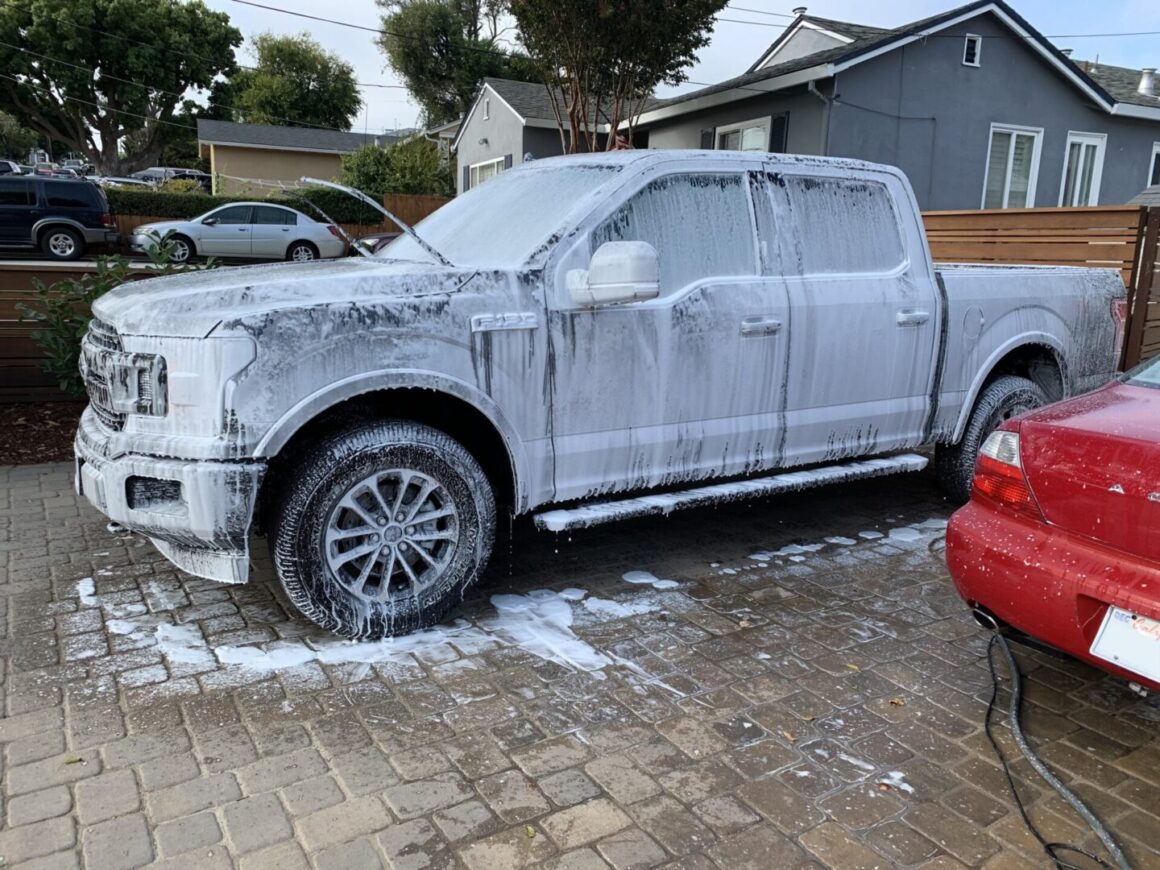 With so many choices out there for car wash soaps, it's hard to pick one. However, if you plan to use a foam gun or a foam cannon, you should seriously consider this product. Chemical Guys Honeydew Snow Foam is one of the best car soaps for this purpose as it suds up marvelously.
Chemical Guys offers Honeydew Snow Foam in three different sized package: 16 oz, 64 oz (1/2 gallon), and 128 oz (1 gallon). If you do a lot of car washing, certainly go with the 1/2 gallon or 1 gallon size; these will last you quite a long time.