When you're cleaning leather, it may necessary to use something more aggressive than just a microfiber towel along with your leather cleaner. Dirt and oils that make leather dirty, can be difficult to remove without using something to agitate it. This is where using a brush can help with cleaning these harder-to-remove stains.
Chemical Guys sells a horse hair leather cleaning brush that is used to deep-clean the leather in your car. It gets a ton of extremely good reviews on Amazon, yet personally I found it to be an awful tool. I'll just get right to the point: the Chemical Guys Leather Cleaning Brush may be good at scrubbing leather clean, but it leaves behind so many hairs behind that it's not even worth using in the first place.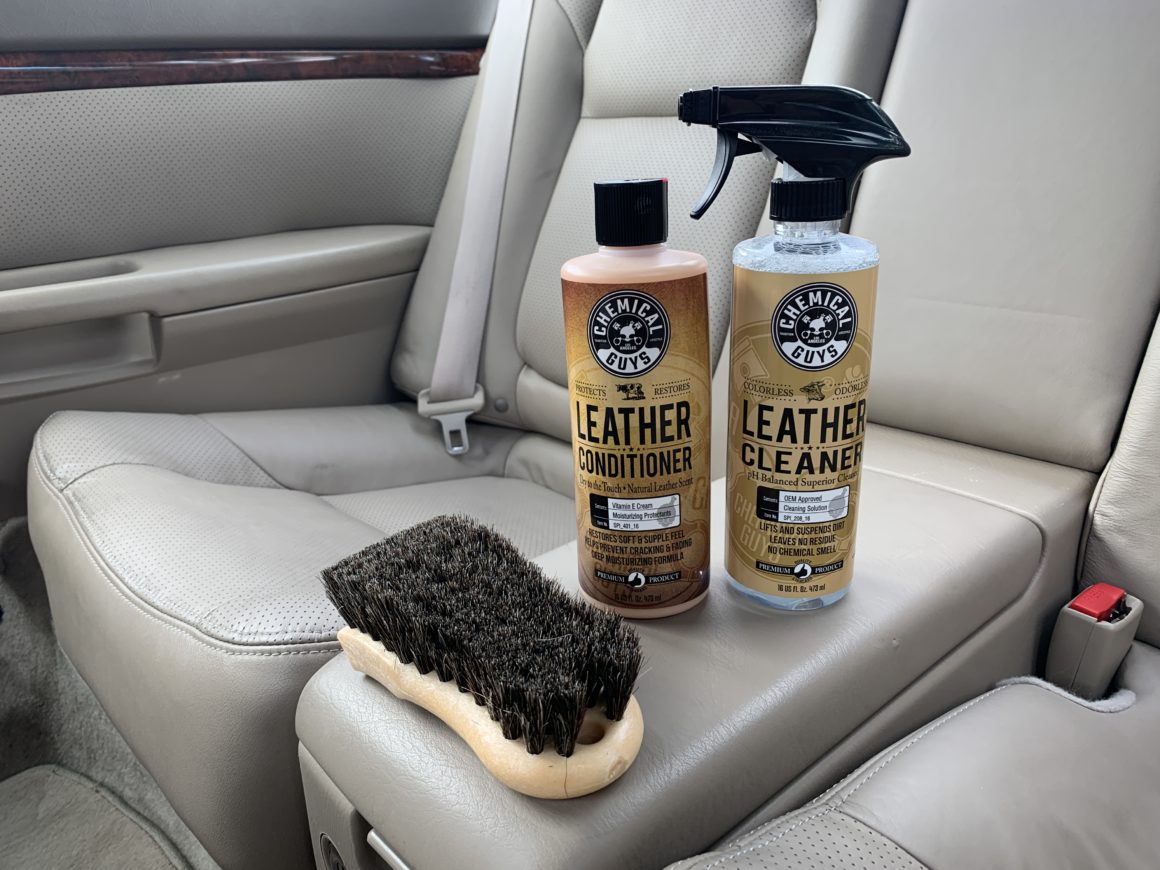 The Chemical Guys Leather Cleaning Brush is apparently made with real horse hairs and has what looks like a plastic handle, which is actually a nice size and shape to hold. After some use, the hairs start falling off of the handle. Eventually, they end up all over your leather, making it much more of a hassle to deal with in the long run.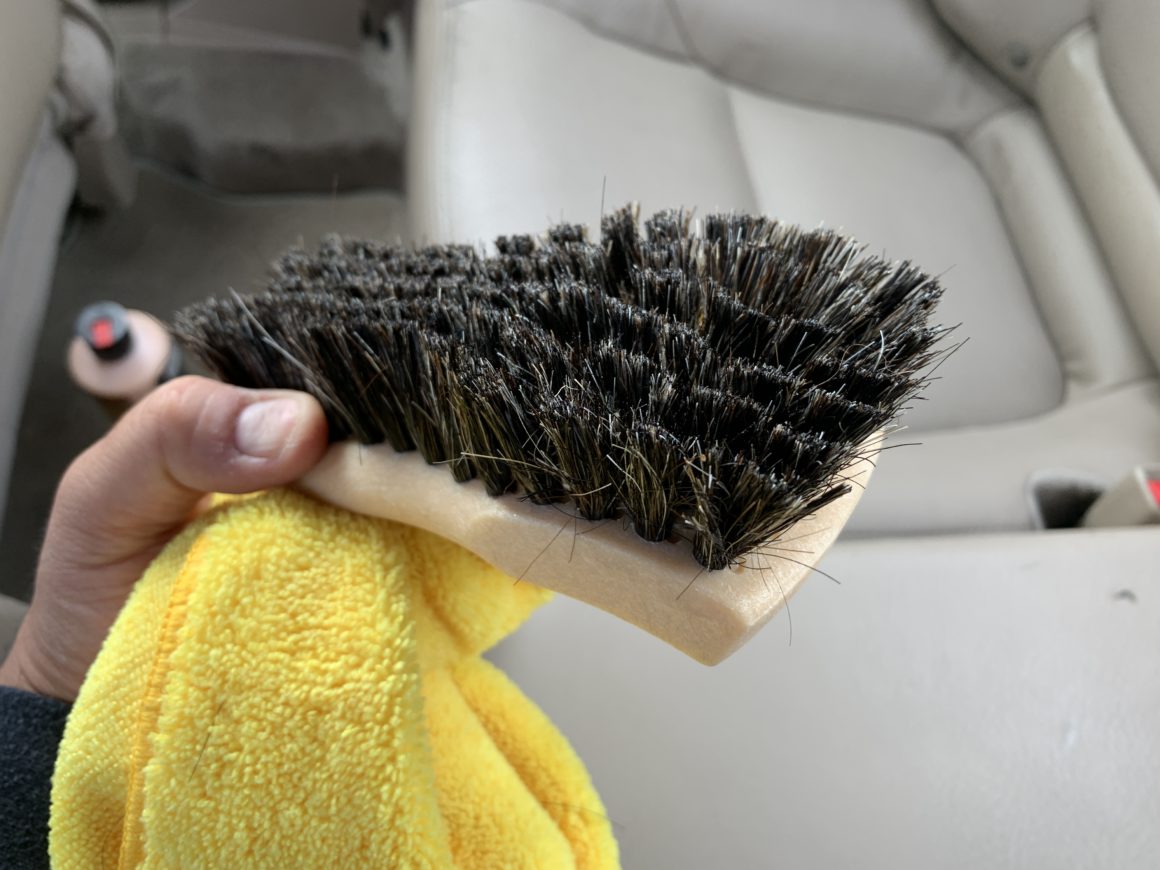 Just like any other brush, spray your leather cleaner onto your brush and scrub the leather to agitate. Then, wipe away with a microfiber towel to remove the dirtied cleaner.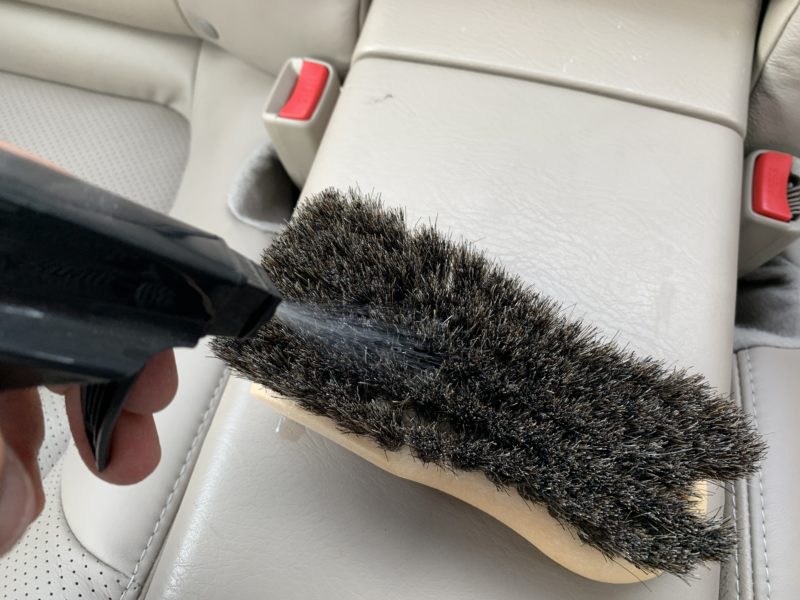 As you can see, it does leave the leather decently clean, but you'll find horse hairs all over your microfiber towel.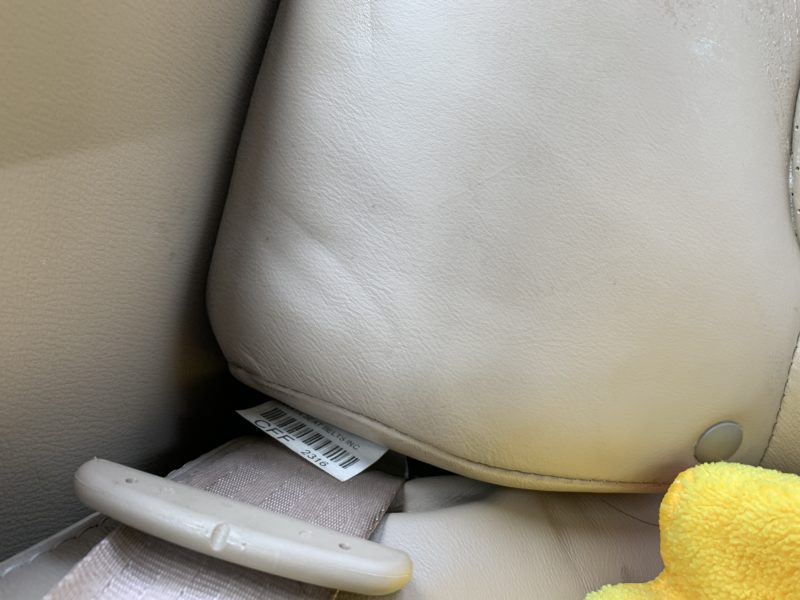 Unfortunately, you'll also find them all over your leather as well. If you loose closely at the image below, you'll see stray horse hairs all over the place. Yes, you can wipe them away when you're all done, but it makes cleaning leather much more frustrating than it needs to be.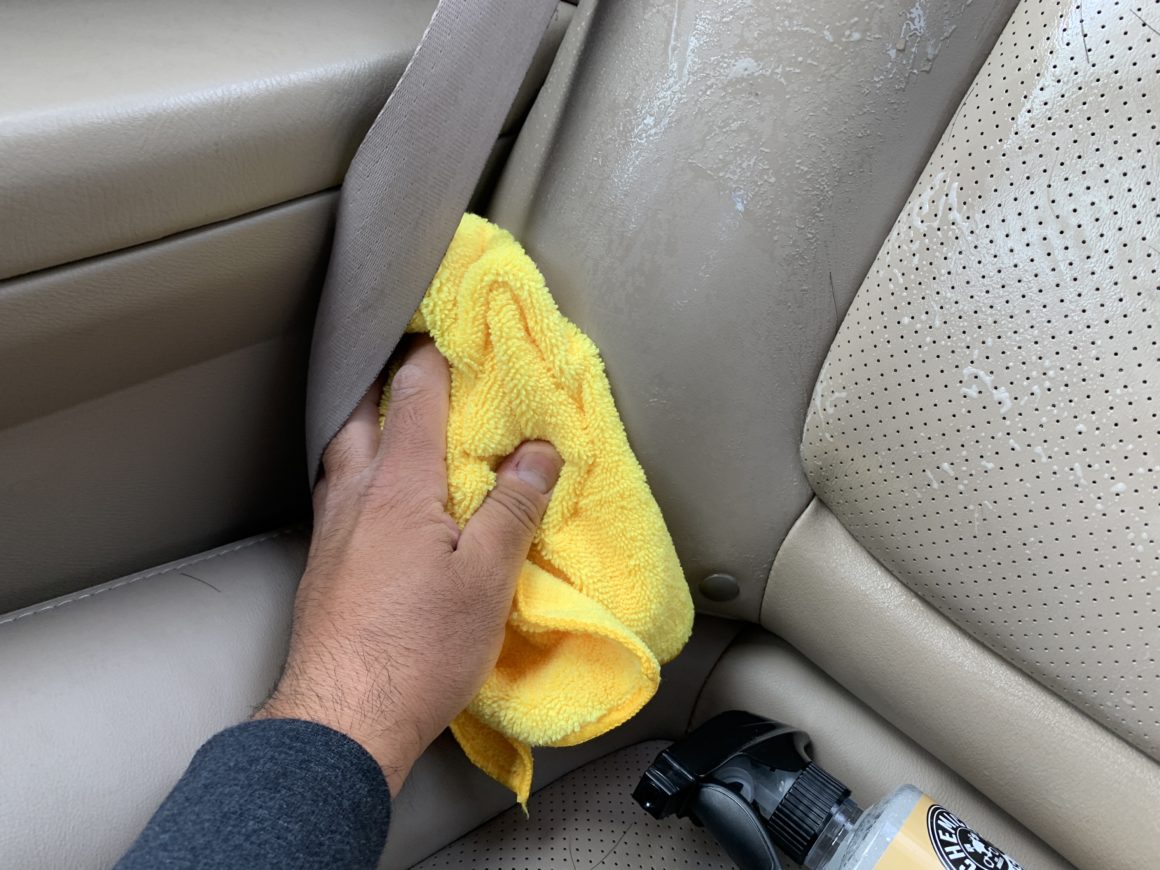 I do not recommend the Chemical Guys Leather Cleaning Brush as it's more of a hassle to use due to the horse hairs falling off of the handle and getting all over the place. After a few uses, this product went into the trash. I rarely throw things away, but I could never see myself using this product again.
If you're just doing a light cleaning of the leather, you can simply just use leather cleaner and wipe with a microfiber towel. If you need that extra scrubbing action, I highly recommend using Autofiber's Scrub Ninja, which does an excellent job at cleaning without the mess.