Chemical Guys Woolly Mammoth Microfiber Drying Towel: Amazon / Walmart / Ebay
I've been plenty happy with using my Meguiar's Water Magnet Drying Towels (I've got like five of them), but I've been seeing new types of drying towels on the market that are much larger and are super absorbent. The most popular one that I see is the Chemical Guys Wooly Mammoth Microfiber Drying Towel. The curiosity got the best of me and I ordered one to try out.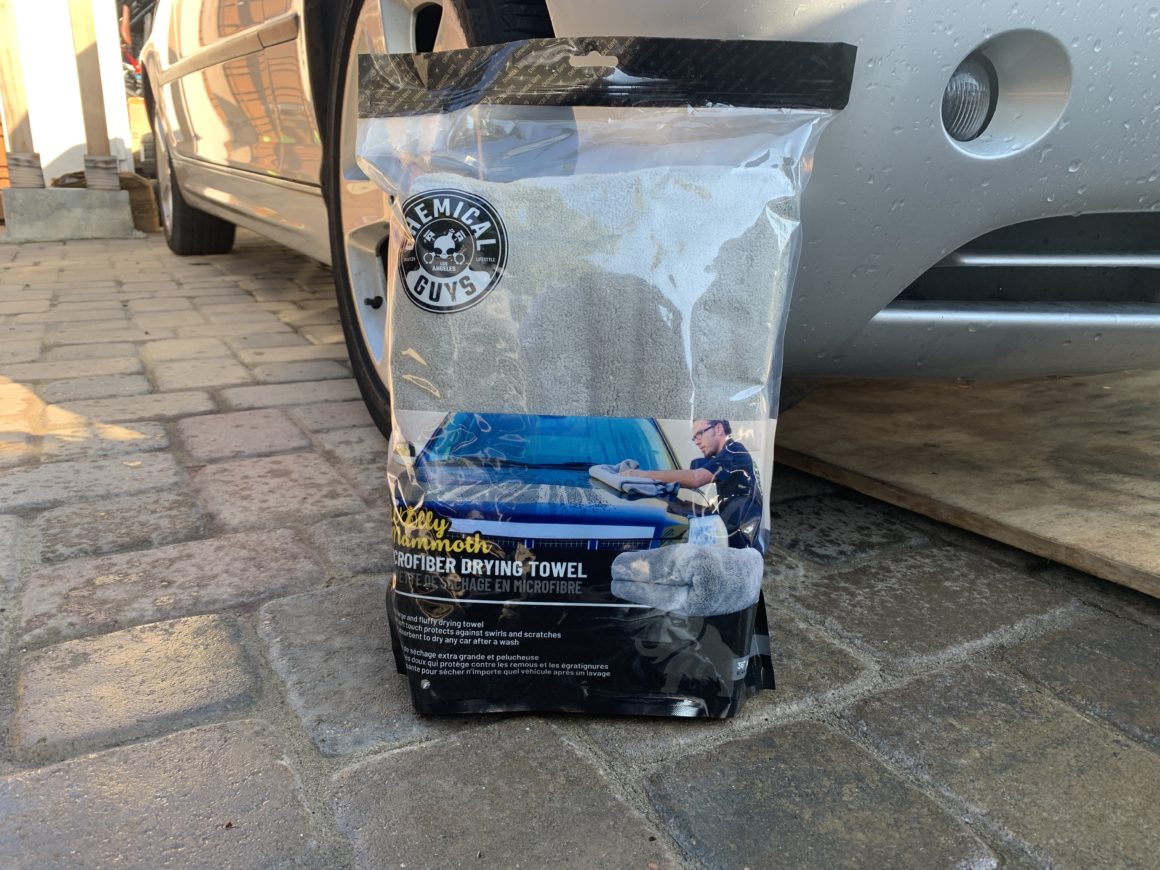 This drying towel is pretty big measuring in at 2 feet x 3 feet. Taking it out of its packaging, I noticed right away that it's heavy. The microfiber is quite dense and the towel feels extremely soft. The Woolly Mammoth costs almost $30, which I think is pretty expensive. It does occasionally go on sale, so it might be worth it to wait until you find a deal if you're looking for one.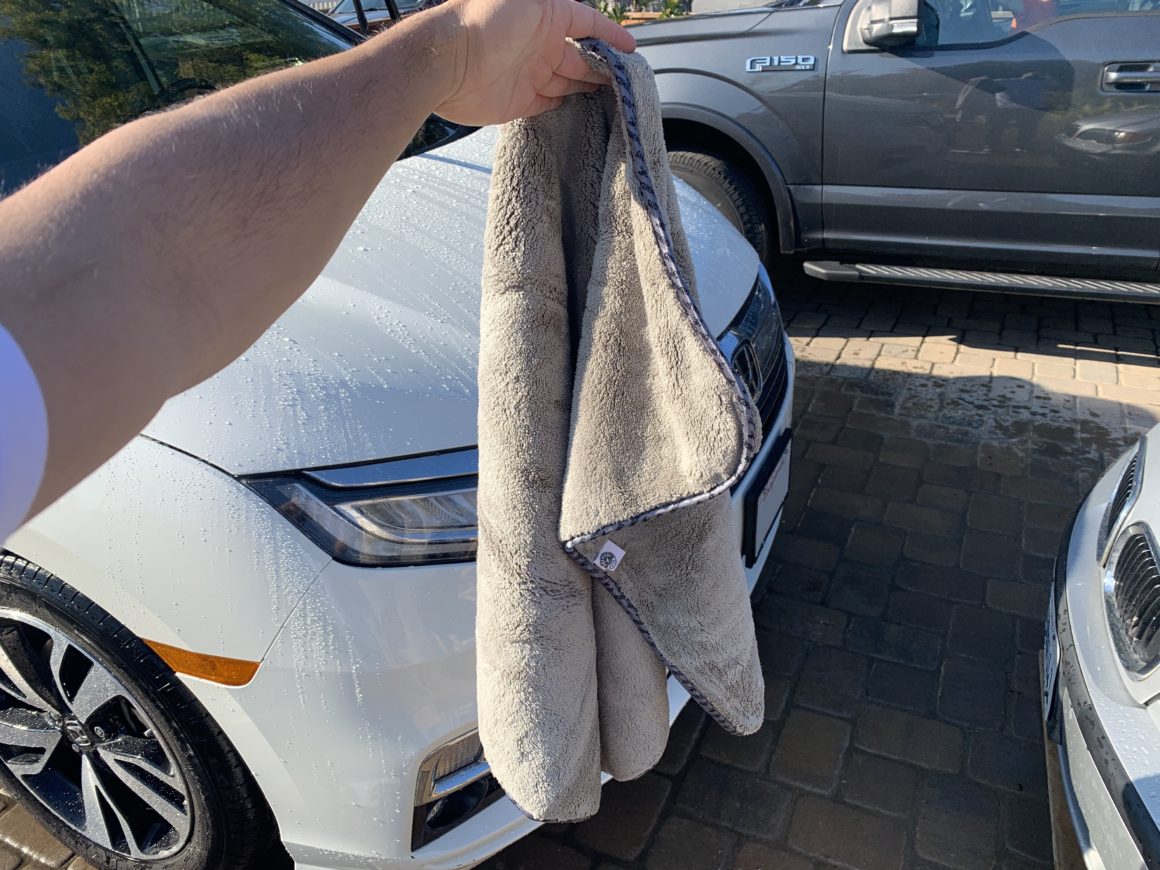 As you can see, the drying surface is pretty plush and is made from a premium 70/30 blended microfiber. This towel reminds me of a bath towel, the kind that feels really soft when you first buy it, but just doesn't quite absorb water off your body the same way as you old one does.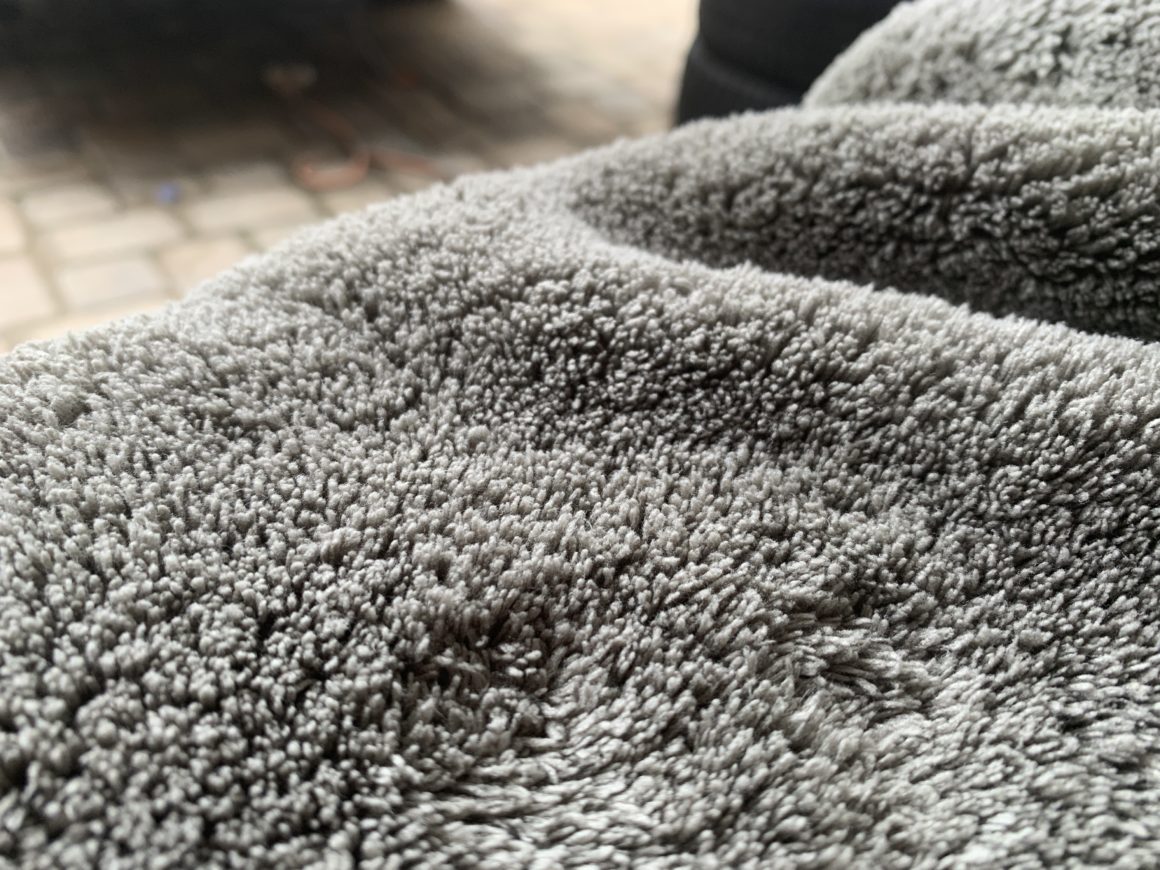 To be more specific, the Woolly Mammoth does absorb a lot of water, but it leaves traces of water behind. It doesn't leave a streak-free finish as Chemical Guys advertises. You can see from the photos below that while it does absorb most of the water that gets in its way, it just doesn't dry completely— it even leaves strands of microfiber behind.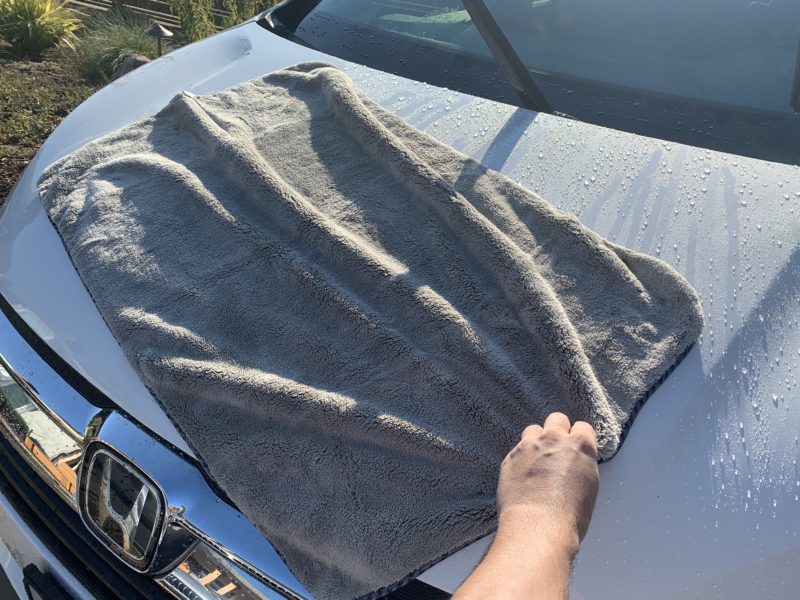 In the close-up image below, you'll see that there are plenty of small little fibers left behind from the drying towel. I'll continue to use the Woolly Mammoth and provide an update if it ends up shedding less and become more absorbent after more cycles in the washing machine (just like bath towels).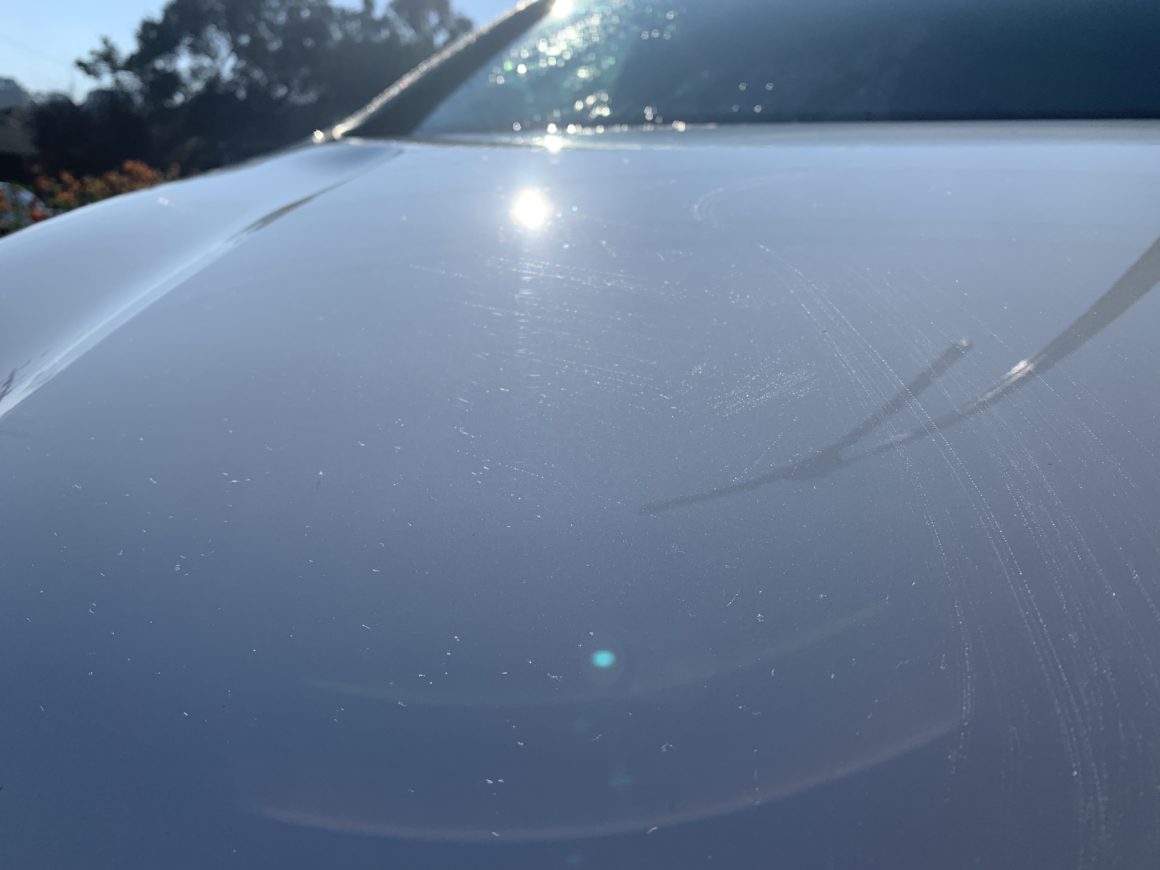 Chemical Guys also says that their Woolly Mammoth drying towel can dry an entire car in one pass. I find this claim a bit comical because although I don't doubt that this drying towel could actually soak up all of the water on an entire car, but why would you want to?
I know it sounds cool, but can you imagine how heavy this already hefty towel is going to be after being completely soaked with water? Also, you're using a drying towel because it is taking in water and leaving a dry surface behind. If the towel is soaked with water, it's simply going to leave traces of water behind.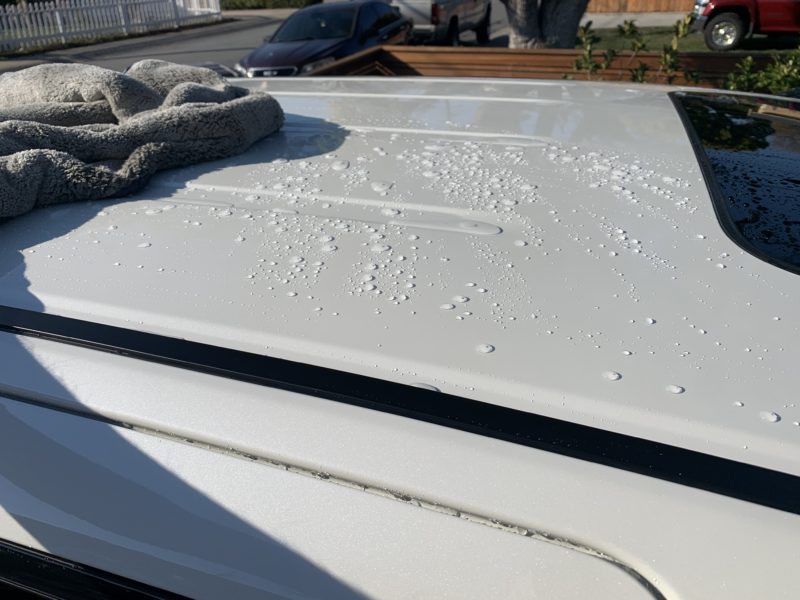 Personally, I'll take a smaller waffle weave drying towel any day over the Woolly Mammoth. I still think the Woolly Mammoth is incredibly absorbent and good at minimizing scratches on your car, but it just can't be leaving a bunch of microfiber strands all over your car when drying. As I mentioned earlier, hopefully this goes away after a few machine washes, but I will provide an update accordingly.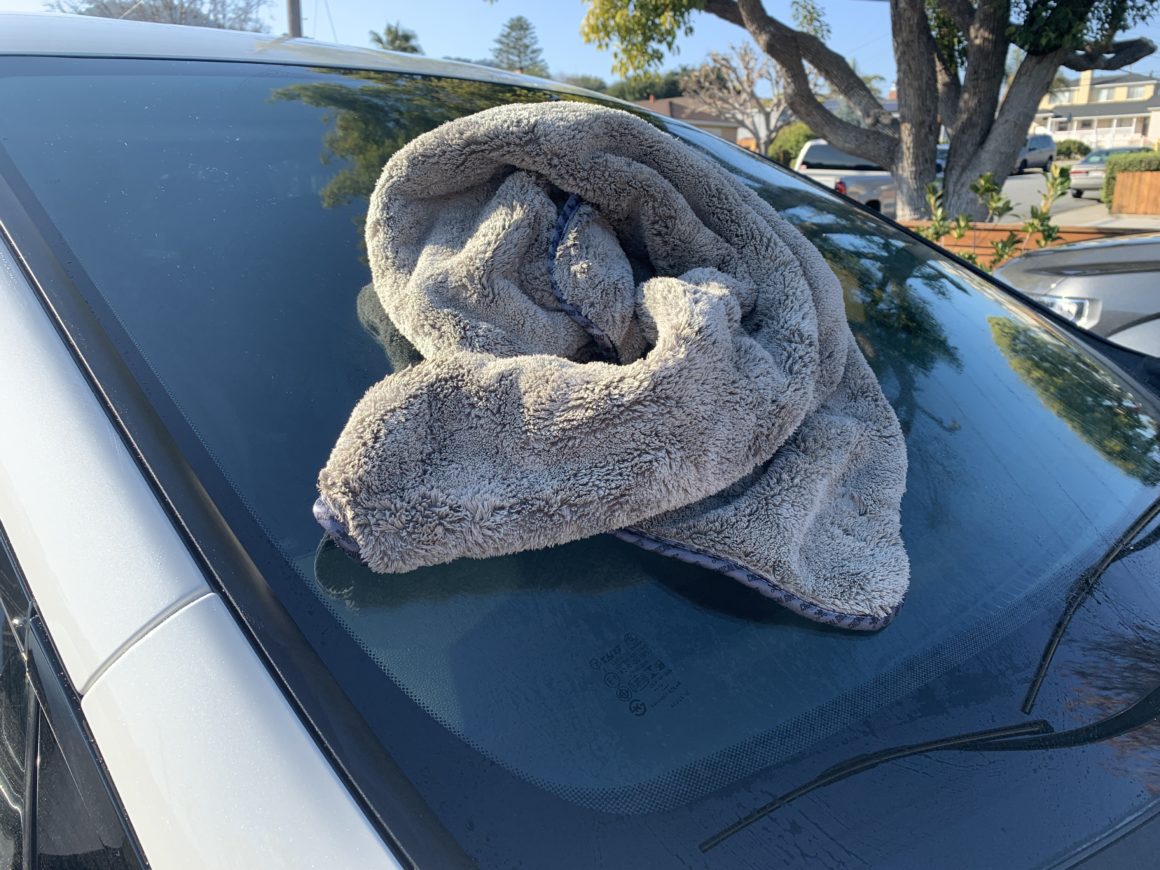 Chemical Guys Woolly Mammoth Microfiber Drying Towel: Amazon / Walmart / Ebay