Meguiar's Endurance Tire Gel: Walmart / Amazon / Ebay
There are a lot of good choices for tire dressings out there, so it's not difficult to find a good performing one. The main thing you want to avoid are the tire dressings that look too greasy when applied (unless you like that kind of look), but these tend to be more likely to sling off onto your car when you drive. Typically, I like to go with either water-based tire dressings or silicone-based dressings that offer low-to-medium gloss.
Meguiar's supplied me with their signature purple Endurance Tire Gel for this review. This tire gel is a solvent-based tire dressing that offers medium gloss, however it can be applied in multiple coats if you desire a higher gloss shine.
After using this product on several vehicles, I can attest to the many rave reviews touting its performance and value. The tire gel offers UV protection for about 2-3 weeks, which is pretty typical. It also doesn't appear to sling off the tires when applied properly. The price is right at about $12-$13 at the time of this review.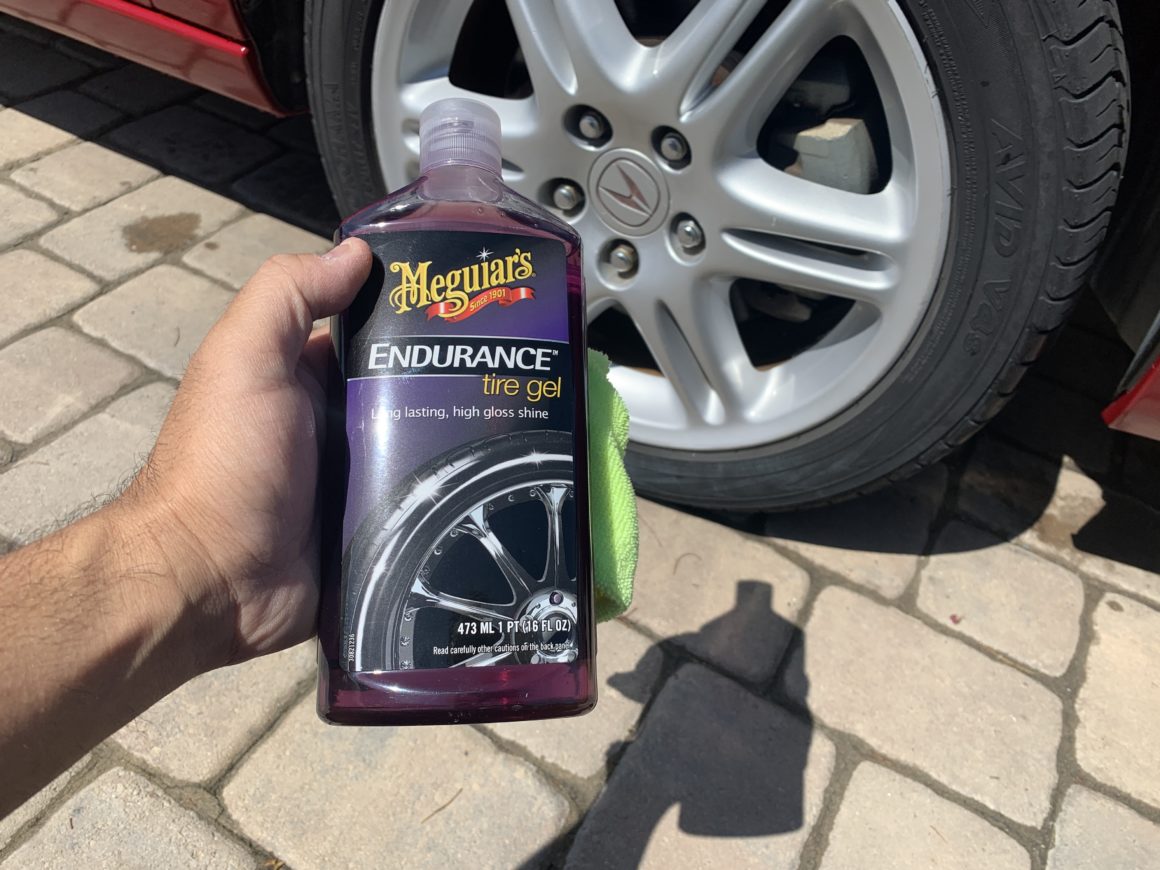 Meguiar's Endurance Tire Gel has a grape scent as you'd expect from the purple color and smells pleasant. It comes out as with a gel consistency and is easy to apply with a microfiber-type applicator. Using a foam applicator tends to lead to more drips around the lettering and texturing of the tire sidewall, but these drips can always be wiped away with a microfiber towel after application.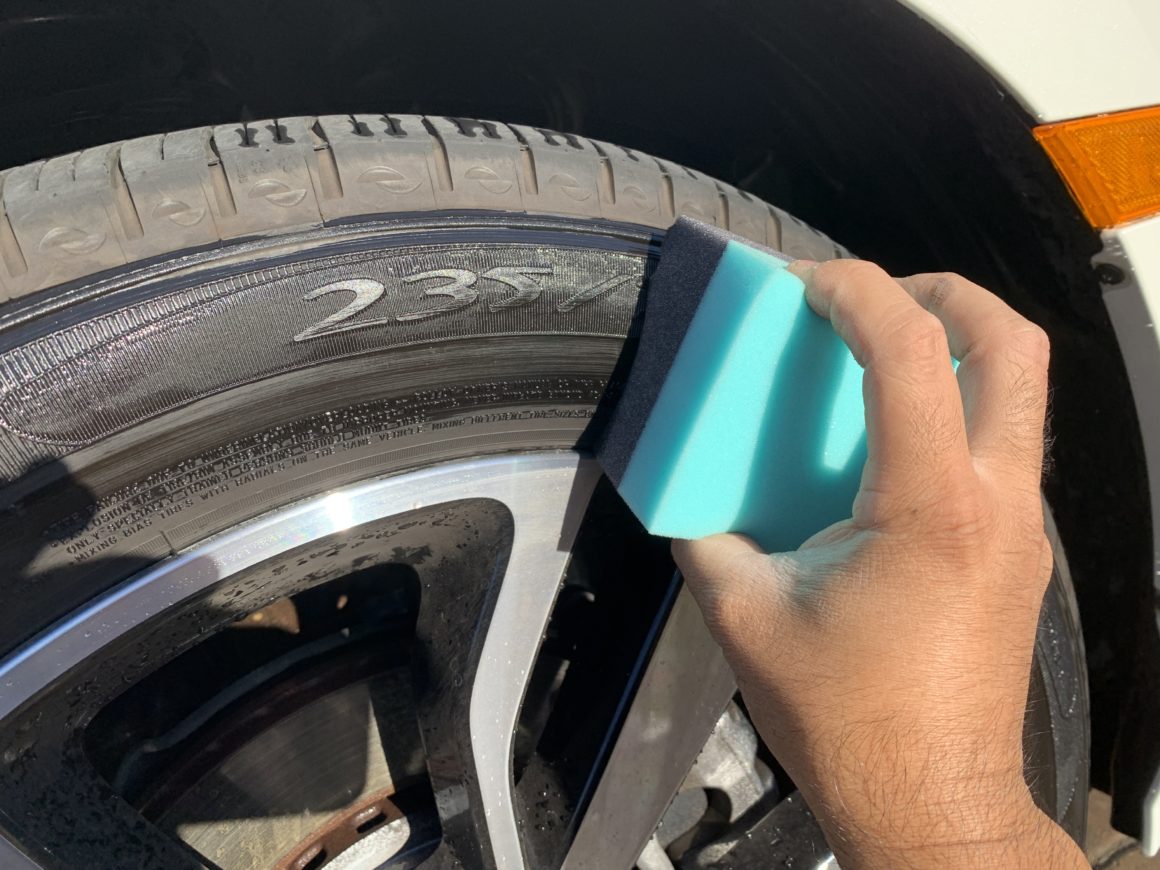 I did not have a microfiber applicator on-hand at the time, so I tried using a microfiber towel to apply. It was a bit harder to apply than a microfiber applicator pad as the towel was hard to keep from moving around. Still, I could apply it without making much of a mess. It also yielded better results and offers far better control than with a foam applicator in my opinion.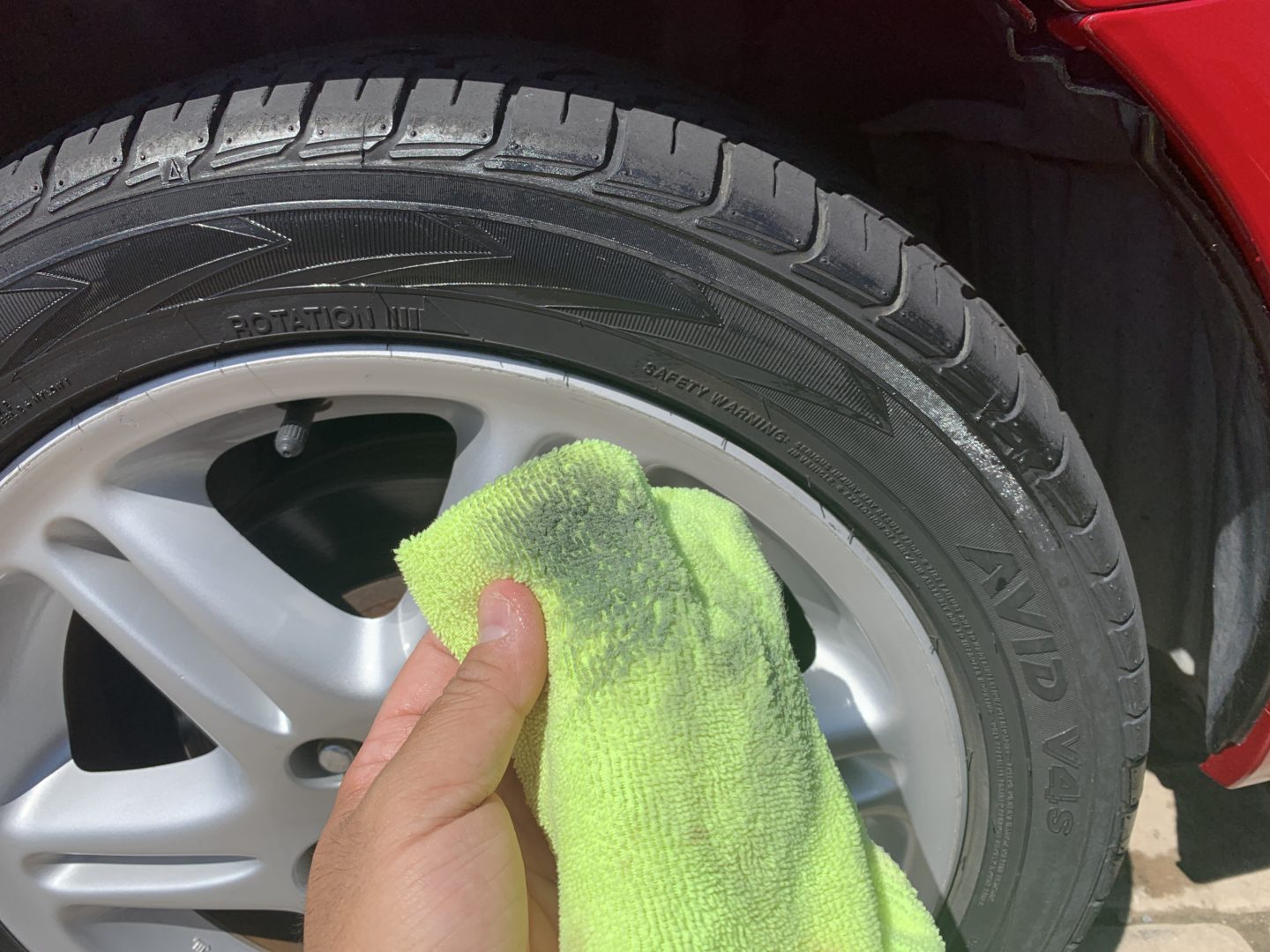 I typically go for low-sheen water-based tire dressings as I like that kind of look. However, there are times when you want the tire to show off a little more and so in that case, I recommend the use of a solvent-based tire dressing like the Meguiar's Endurance Tire Gel. The product applies easily and the performance is great for the value. Just make sure to wear some gloves when you apply this stuff as it can be fairly slippery when handling.