Meguiar's Water Magnet Microfiber Drying Towel: Amazon / Walmart / Ebay
What you use to dry a car with may seem menial and not even be worth discussing, but there really is more to it than just using any 'ol towel to dry your car. Of course, using any kind of towel will work, but there are some that dry better than others and do it in slightly different ways. One of the first ones that I started using many years ago and that I still use to this day is the Meguiar's Water Magnet Microfiber Drying Towel.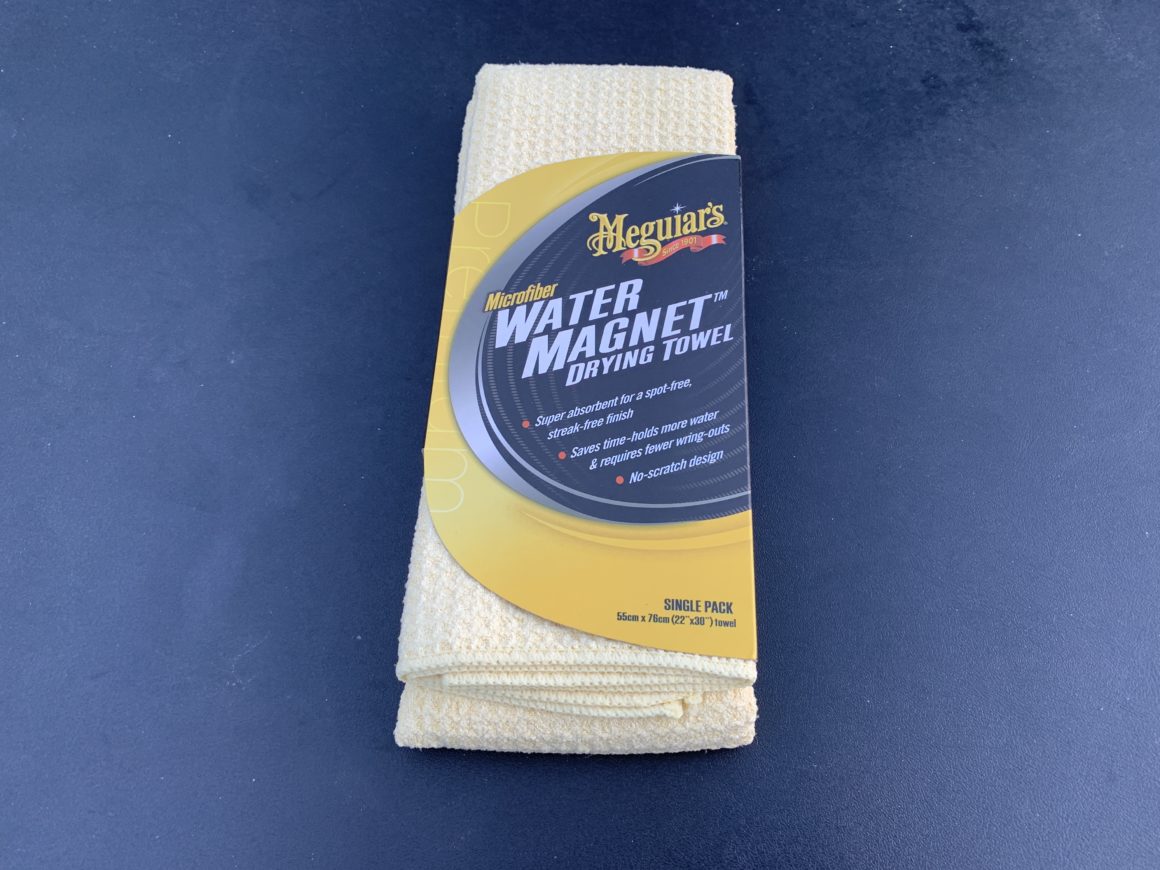 The Meguiar's Water Magnet is a 22″ x 30″ waffle weave microfiber towel that is designed to not scratch your paint. The microfiber drying towel surprisingly holds water well and glides along the paint surface effortlessly while you're drying your freshly washed car.
The size is very manageable and minimizes the chance of accidentally letting it drop too far down where it brushes against the floor while you're drying the lower panels. The towel is also lightweight, so it's easy to fold and use without feeling too heavy in the hand.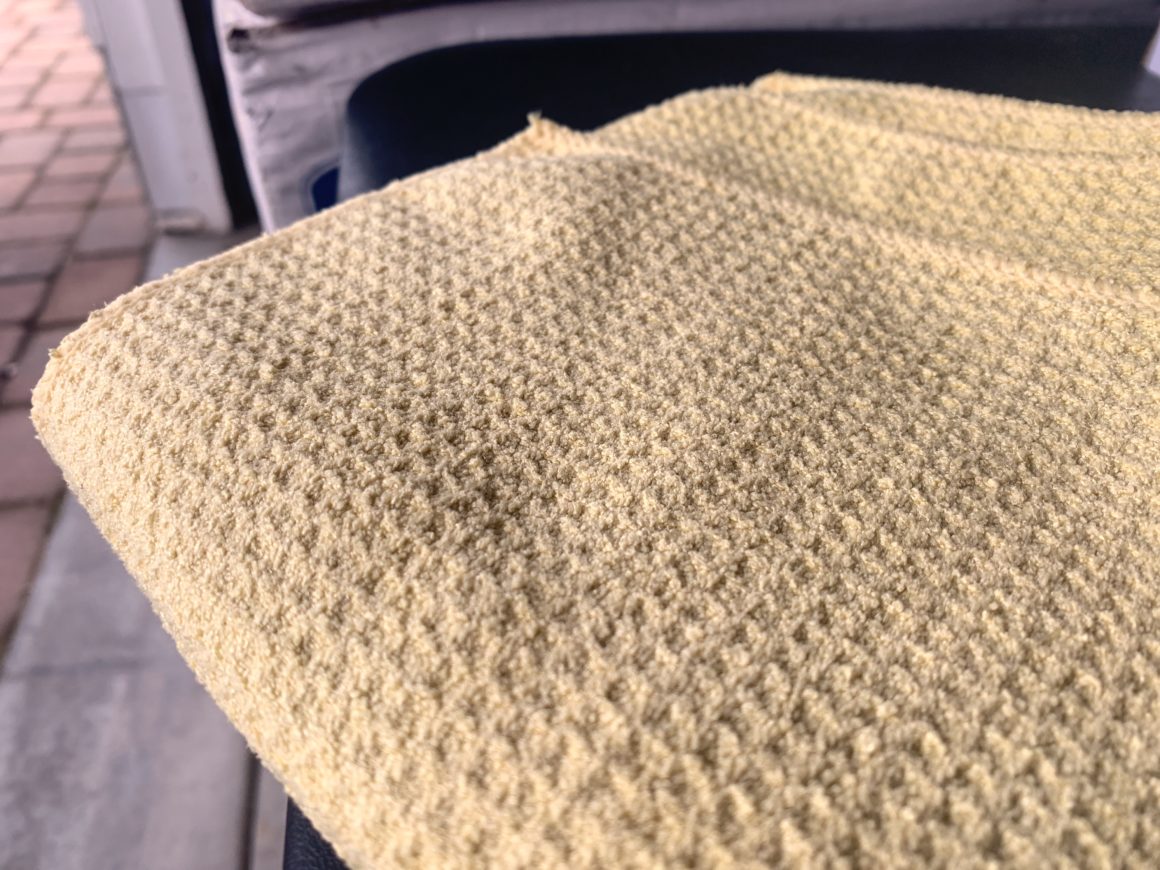 You will need to wring out the towel of water every so often, so you shouldn't expect to be able to dry off the whole vehicle with one pass. In fact, this probably shouldn't be anyone's expectation as a towel that can hold all the water on the surface of a car after a wash will be extremely heavy.
My typical process for using this towel is to quickly go over the entire vehicle while wringing out the towel as it gets saturated with water. Most of the water is taken off the vehicle on that first pass, but there will be some water left behind. I then go back over everything again a second and possibly third time if needed. By the second or third time, you'll usually get 95-99% of the water off of the vehicle. Finally, you might need to wipe off any residual water that leaks out of the side mirrors, door handles, etc.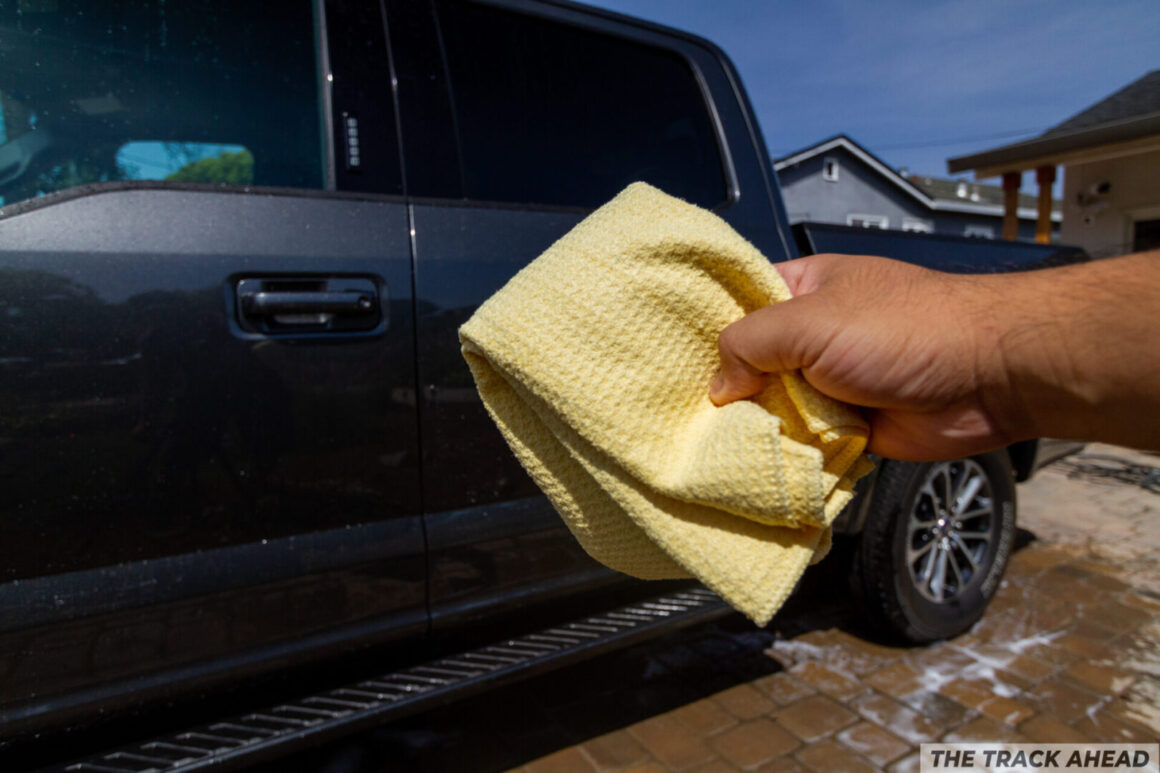 The Meguiar's X2000 Water Magnet Microfiber Drying Towel is currently my favorite drying towel to use. I've had the opportunity to try some of the other towels on the market with the hope that the larger and more absorbent towels would be more effective at drying. In actuality, they present more issues such as it being difficult to drag along the paint surface and being too unwieldly especially when it's wet.
The Meguiar's Water Magnet Microfiber Drying Towel does exactly what it's meant to do and it does it well. They are very durable and have lasted me over 20 washes without major wear on the towels (just some color fade from yellow to light yellow.) I highly recommend these drying towels as they work great as a standalone drying towel or as a follow-up towel after drying off your vehicle with a leaf blower.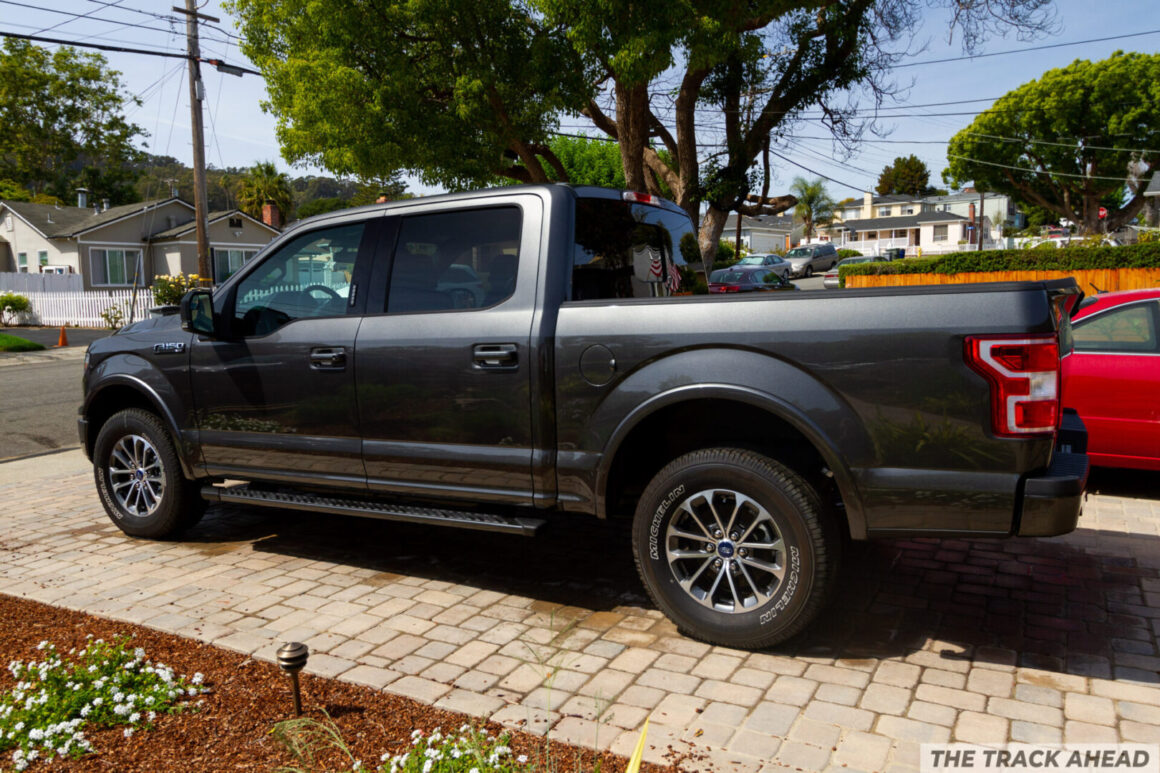 Meguiar's Water Magnet Microfiber Drying Towel: Amazon / Walmart / Ebay