Rustoleum Automotive Primer: Amazon / Ebay / Walmart
When you're in need for automotive paint or primer, it's always a good idea to go with an automotive paint company for your needs. When I recently had a bumper that needed to be repainted, I had ordered paint from such a company, but later found after sanding that I needed to primer the bumper as well.
Because these paint companies can sometimes have significant wait times for their products and also because I needed the primer very quickly, I decided to purchase the readily obtainable Rust-Oleum Automotive Primer.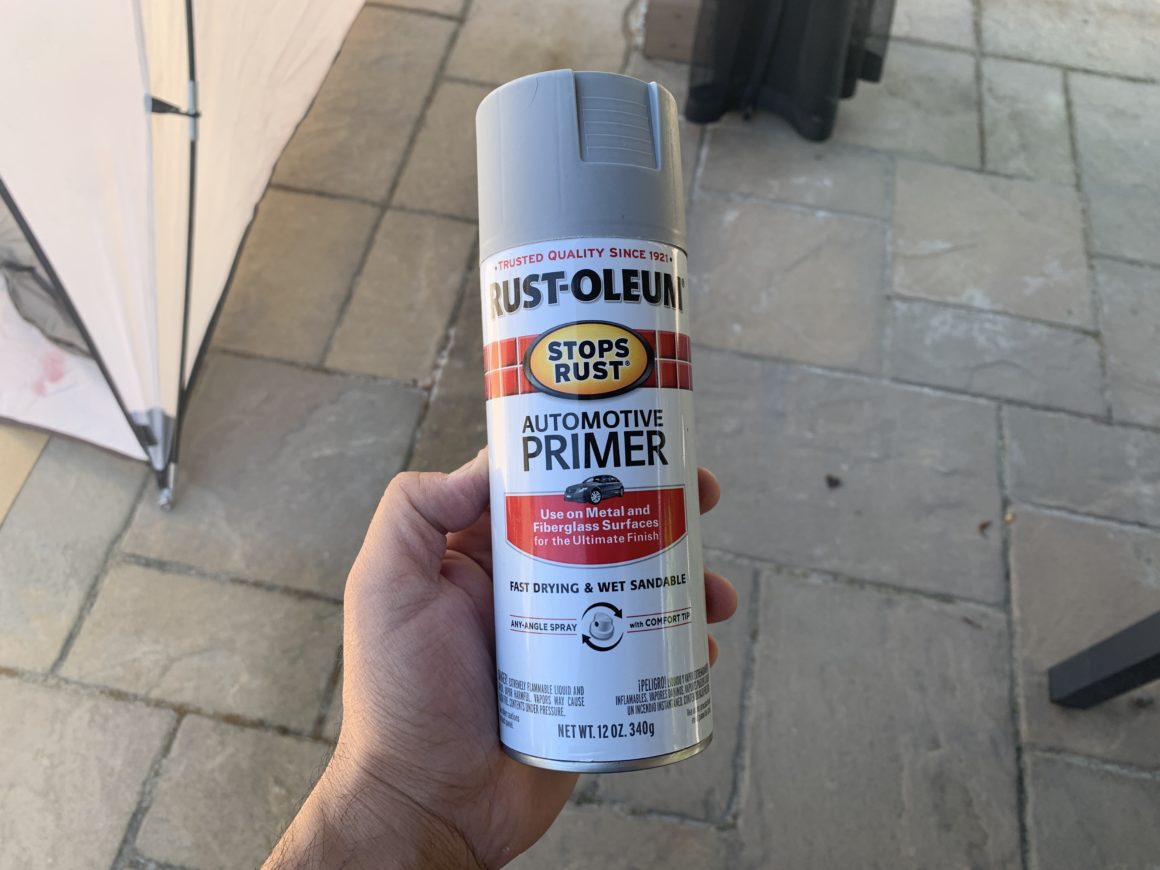 This Rust-Oleum Automotive Primer I purchased was from Amazon so I was able to get it within a couple of days. The one I got is a standard light gray color, although I do know it is also sold in a white and dark gray color as well. It gets a ton of great reviews online and it is intended to be used for automotive applications.
The price is very affordable; I purchased a pack of 3 for just over $20. The quality of the primer also seems to be good and provides a good base to apply paint onto. However, there is one major flaw on this paint and it has to do with the spray pattern.
The spray pattern on these spray cans is so narrow and it sprays out like a stream versus a fan. This is not conducive to painting a car as you want a wider fan pattern. A narrow spray pattern will leave you with visible lines or "tiger-stripes" as the spray is not as uniform. If you try to spray from further away, you might get a slightly wider spray pattern, but then you lose the ability to spray wet. This leaves you with a poor result in the end.
As a quick demonstration, here is a comparison of the spray pattern with the Rust-Oleum Automotive Primer compared to one from Paint Scratch. You can see that when you spray on the Rust-Oleum primer, it leaves you with a line; meanwhile the Paint Scratch sprays on with a bit wider of a spray pattern, which is a more desirable outcome.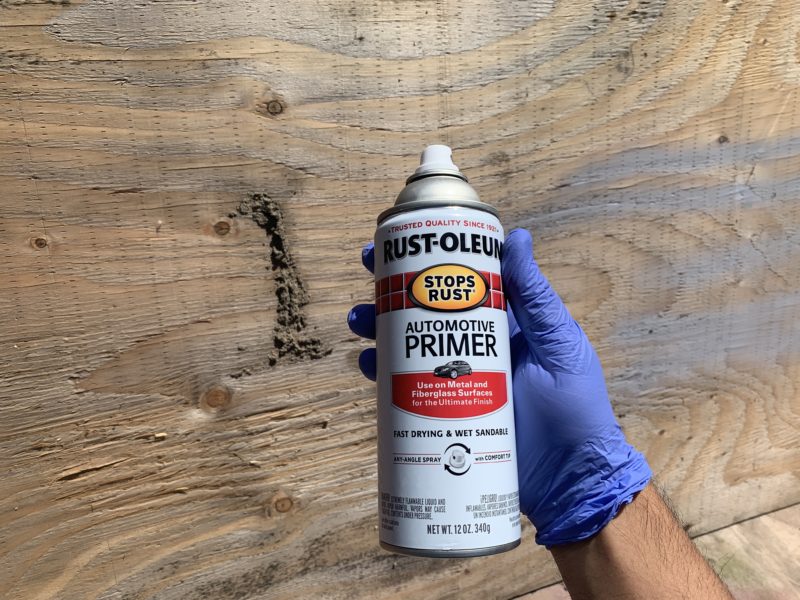 For this reason, I do not recommend using Rust-Oleum Automotive Primer if you're planning on painting any relatively open panels on your car as it will simply take forever and won't give you a nice, uniform primer surface to paint on. The only time I'd recommend using this primer is if you're painting a small area such as what you might have with trim pieces.
I'm not sure if the spray tip can be changed out on these with any other spray can with a wider pattern, but I tried swapping it with the Paint Scratch spray cans and the tips weren't compatible. Essentially, I had to order some additional primer from Paint Scratch and use this on the bumper.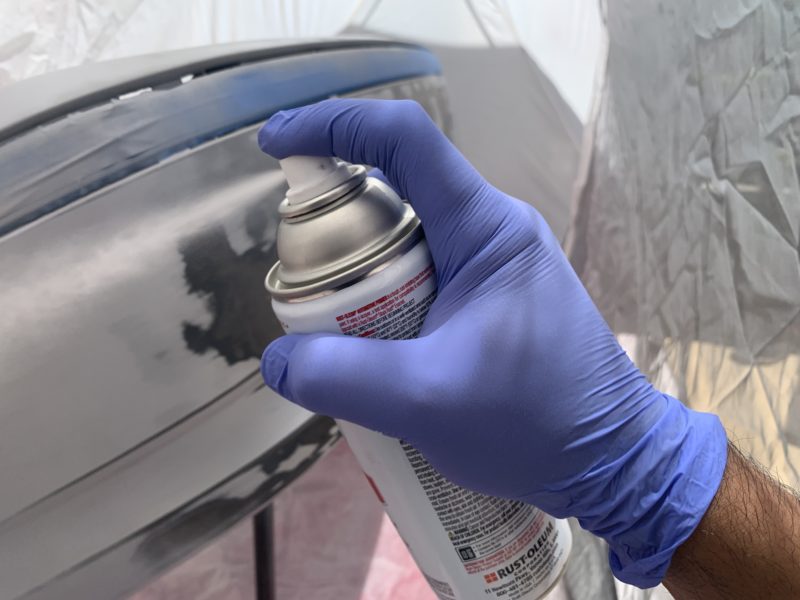 I wish I came across a review pointing out the issue of the narrow spray pattern before I decided to use it, but at least I'm hoping that this post can help anyone out there who was in the same boat as I was. If I do plan to primer smaller parts like mirrors, or trim pieces, I would consider using this product again as the primer did look nice and holds up well. It's also pretty cheap and you can get it almost anywhere pretty quickly. Otherwise, stay away from this product for painting body panels of your car.