Updated 9/23/22: I recently came across the Paintscratch website and found that they changed their threshold for order amount before they would offer free shipping. It has changed from $99 from previously up to $149 now.
When you're planning to touch up your car's factory paint or do any sort of repainting, you'll find that one of the most popular companies out there is Paintscratch. Not only are they reputable for providing you with quality automotive paint to match your car's factory paint color, they also offer relatively fast mixing and shipping (even during the COVID-19 Pandemic.)
Personally, I've ordered spray paint and touch-up paint from Paintscratch a number of times over the past decade and I've had mostly good experiences with them. On my last several orders, I had an issue with the paint that was mixed by Paintscratch's shipping partner. This caused an incorrect mix and several delays to my project. However, I acknowledge that it was not exactly Paintscratch's fault. Ultimately it was the fact that they made things right with me that has earned them my trust again.
Paintscratch Automotive Touch Up Paint Review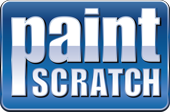 Paintscratch operates out of Incline Village in Nevada and they work with San Leandro Color who has over 50 years experience in mixing automotive paint. I've ordered OEM color-match paint probably about 6-7 times over the past decade for various cars. I've had no issues with Paintscratch for most orders with the exception some of the recent orders, which they got corrected and offered me a refund on the bad paint. More on that later.
Shipping and Packaging
Pre-COVID, it took about a day or two to process an order and about 3-4 days to ship the order to me. Since it ships out of San Leandro, California, I usually get it pretty quick since I'm located in the San Francisco Bay Area as well. During the COVID Pandemic, it was surprisingly taking only a couple of days to process the order and about 5 days to ship the order to me. I was pleasantly surprised because this is still a pretty fast timeframe from placing the order to the time it reaches my doorstep. Compare that to its competitor, AutomotiveTouchup.com, which during the pandemic is taking about a month comparatively.
One of the reasons I went with Paintscratch for my recent orders is that they only require a minimum of $99 (at the time of this writing) in order to qualify for free shipping. I didn't know if I might need to order a bit more paint towards the tail-end of my project. It's possible I might need to place a small order and I did not want to have to pay for shipping.
As for the packaging of the order, it really doesn't get any better than this. Every spray can is wrapped in bubble-wrap, taped, and protected with foam peanuts inside of each box. So, it's packaged incredibly well so you won't have to worry about your paint getting damaged during transport.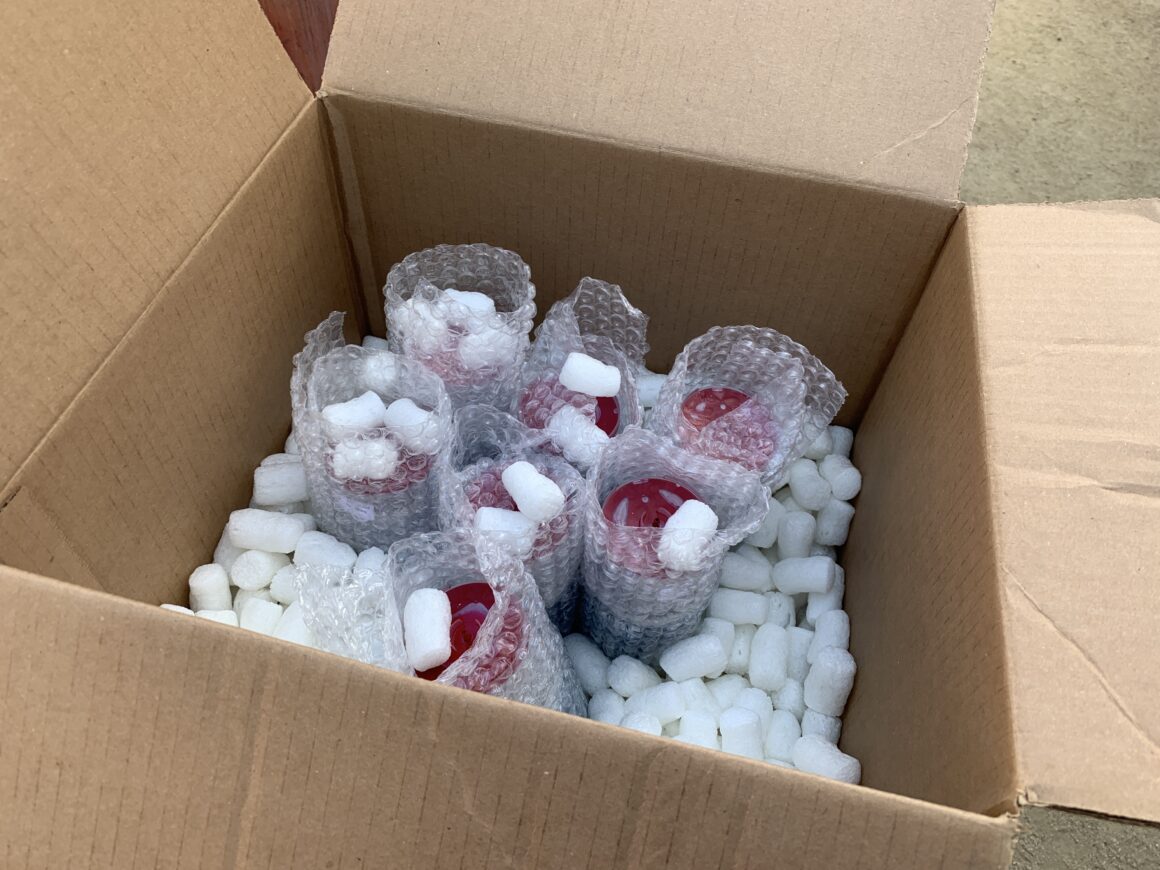 Paint Quality and Offering
It's easy to order paint that matches the OEM color of your vehicle. On their home page, you enter the year, make, and model of your vehicle and then choose the color code of your vehicle. They offer some tips on how to choose the correct color code depending on your make; there is also the option to enter your VIN number to ensure you get the correct paint for your specific car.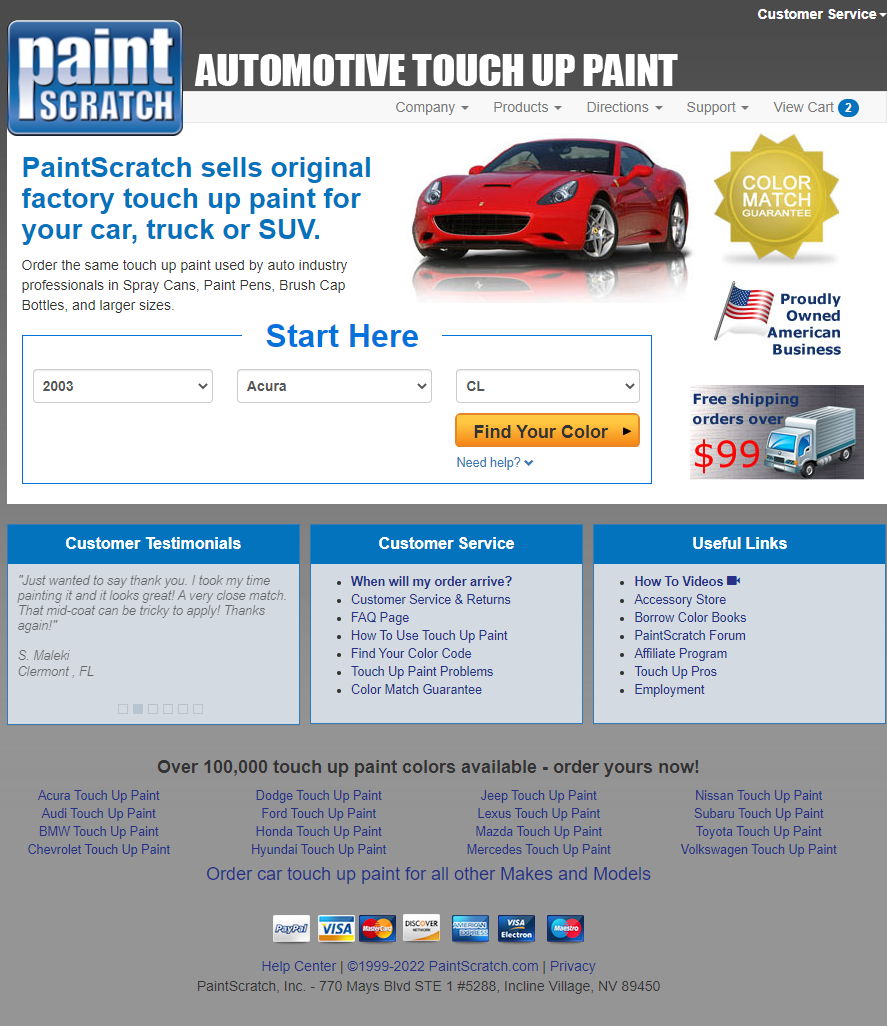 Aside from paint, Paintscratch also offer a variety of other products that you might need like primer, clear coat, bumper repair products, etc. They even offer sizes from the smallest touch-up size, up to the gallon for primer, paint, and clear.
I've been very happy with their paint quality with several of the OEM colors that I've received from them over the years. I only had some issues with the paint recently due to an error made by San Leandro Color, which was eventually resolved. Aside from that issue, I've never had any complaints about the paint from Paintscratch.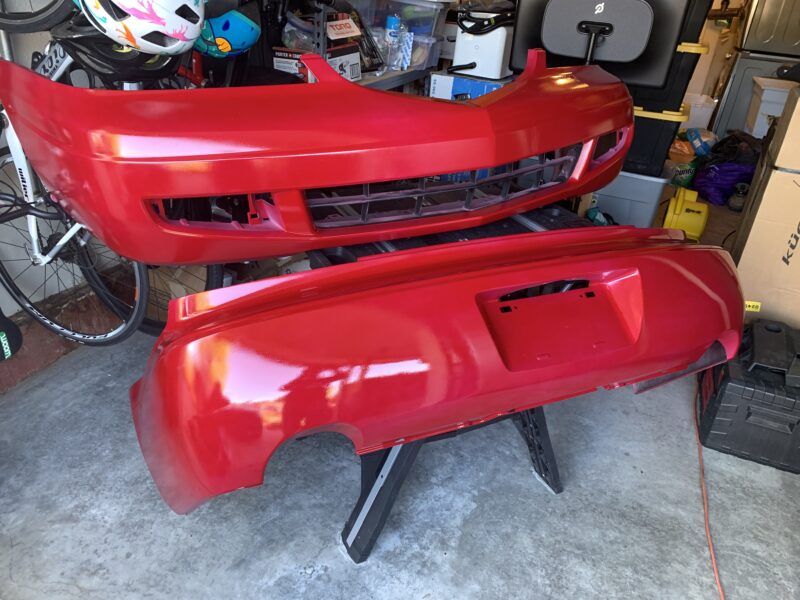 My Order Fiasco and Paintscratch's Response
Recently, I had to place some several orders of paint to complete one of my projects. The first order of paint that came to me appeared to be nothing out-of-the-ordinary; I used it as I had planned and then proceeded to order a second batch of paint. When I received and used the second batch of paint, I immediately realized that this second batch was definitely the way the paint should actually be, and that the first batch was actually a slightly off-color from what I ordered.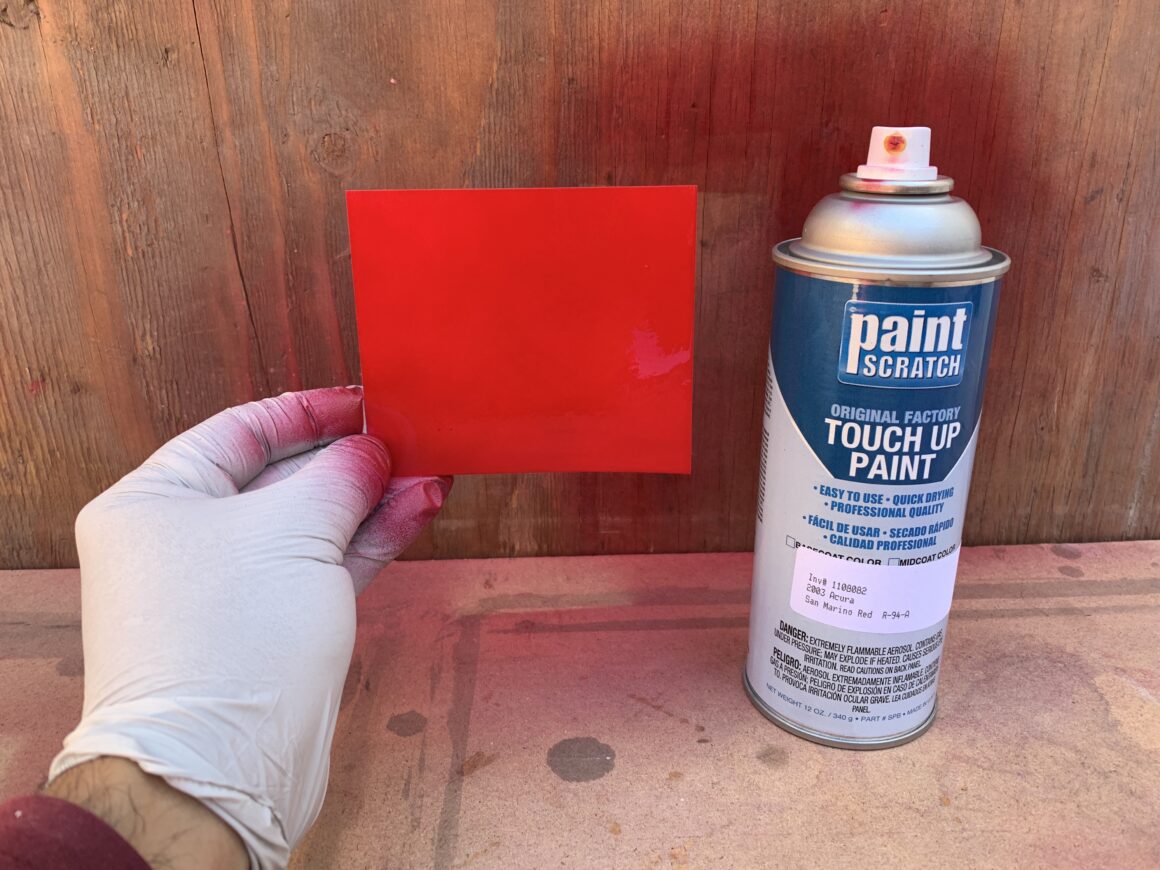 I called the Paintscratch customer service number (800-225-2855). It went to voicemail and as I tried to leave a message it hung up on me. I tried again and it hung up on me again. I then proceeded to submit a ticket through their site. I also submitted a message through their contact form.
In the meantime, I needed to order a third batch of paint from them so I was forced to place the order before the first order's issue was resolved. When I received the third order, the paint was even worse than the first batch. The paint was incredibly runny, mostly clear without much pigment, and was just very obviously not the way it is supposed to be.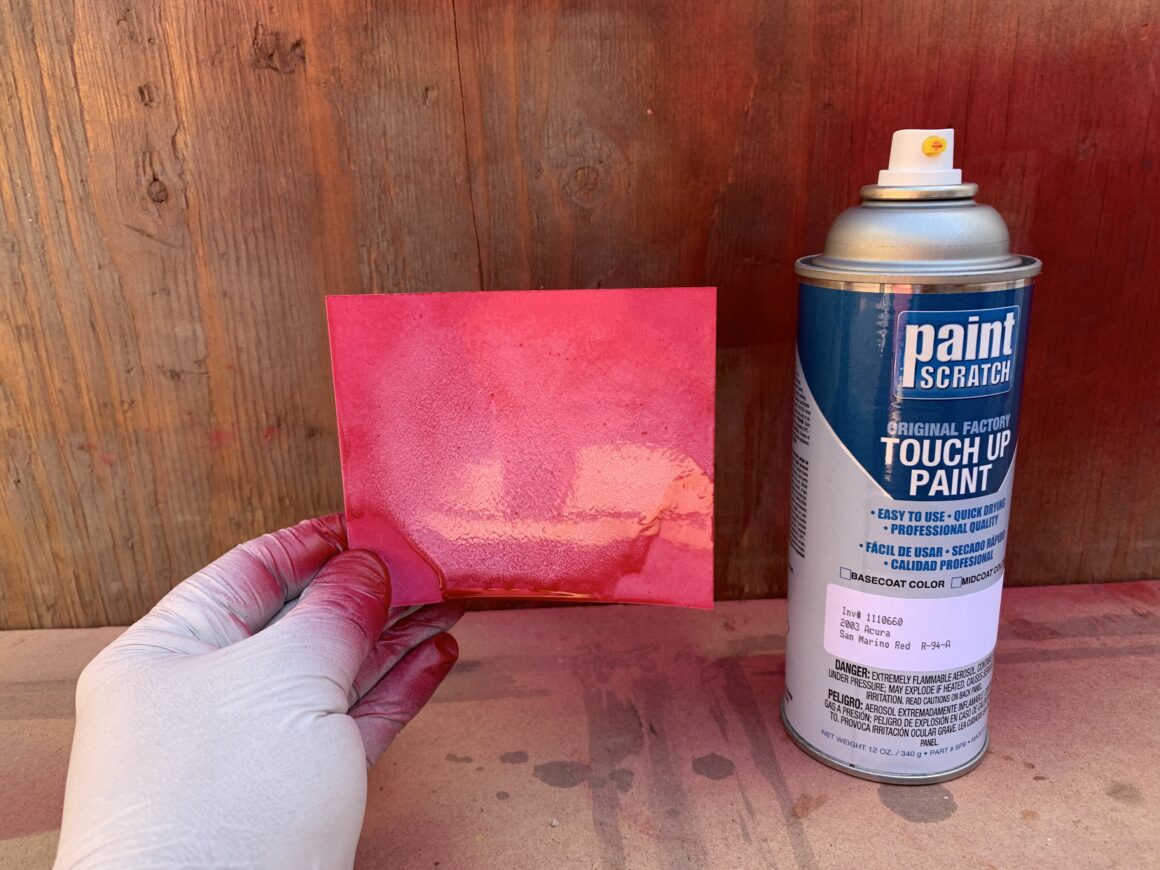 Again, I contacted Paintscratch through their contact form, but this time they finally returned my message via email. According to them, they did not receive the tickets I submitted previously. They looked into the problem I had on my first and third orders and apparently they discovered that San Leandro Color had been using the wrong formula when mixing the paint.
They caused me many weeks of delays on my project and I had to repaint some of the parts that I already painted. This was incredibly frustrating, however at the very least Paintscratch said they were willing to refund me on the bad paint since it was an error on their part. The whole fiasco still caused me a lot of trouble and wasted time, but at least they tried to make things right with me.
Conclusion on Paintscratch Automotive Touch Up Paint
When you're looking to buy automotive paint to match your car's OEM color, you're usually left with a small number of companies to choose from. Out of those, the most popular is Paintscratch. And there is good reason: they have fast processing and shipping, good customer service, they're a reputable company for automotive paint, and they have everything you need to paint your car. And although I had some issues with my recent orders with Paintscratch, they did resolve the issue and made things right. Because of this, they've earned my business and I would likely order my future touch-up paint from them again.