Collinite No. 845 Insulator Wax (32 oz): Amazon / Walmart / Ebay
A highly recommended and easy-to-use wax is a liquid wax called Collinite No. 845. Nowadays, this well-known wax is widely available for purchase, but it wasn't always the case. Although this product has been around for a long time, it has only become more popular with detailers over the past decade. I remember long before being able to buy this product online, I'd have to go to the local West Marine to purchase it.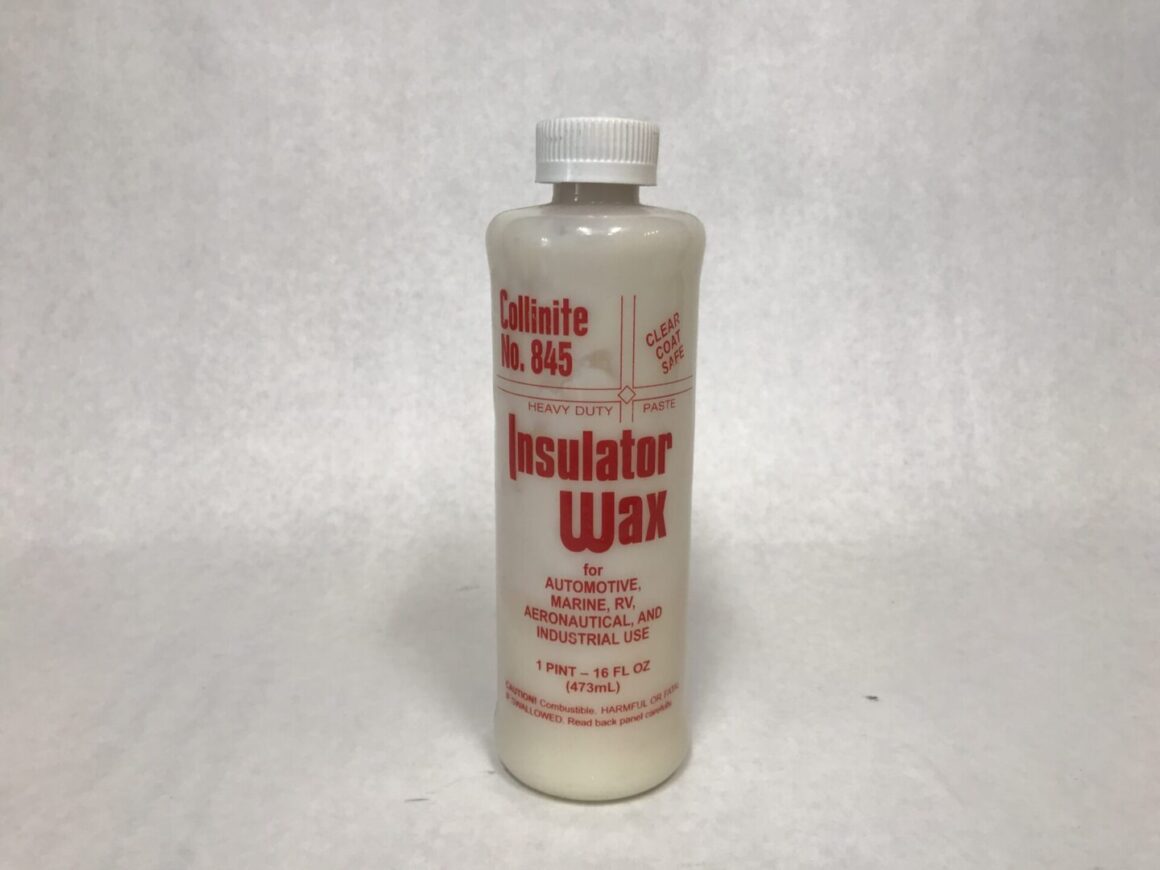 Collinite No. 845 was initially created for power companies to coat their insulators, hence the name 'Insulator Wax'. I'm happy to see that it eventually made its way over to an automotive application because it is an excellent well-rounded wax product. Not only does the product perform well in durability, but it also is a breeze to use.
Collinite 845 is a liquid wax that does tend to harden up when stored (especially in colder temperatures), however placing the bottle in some warm or hot water will easily loosen up the wax back to a liquid form. The bottle can then be shaken up to thoroughly mix the contents. Alternatively, the bottle could be left out in the sun for 5-10 minutes to warm, which will also help liquify the wax.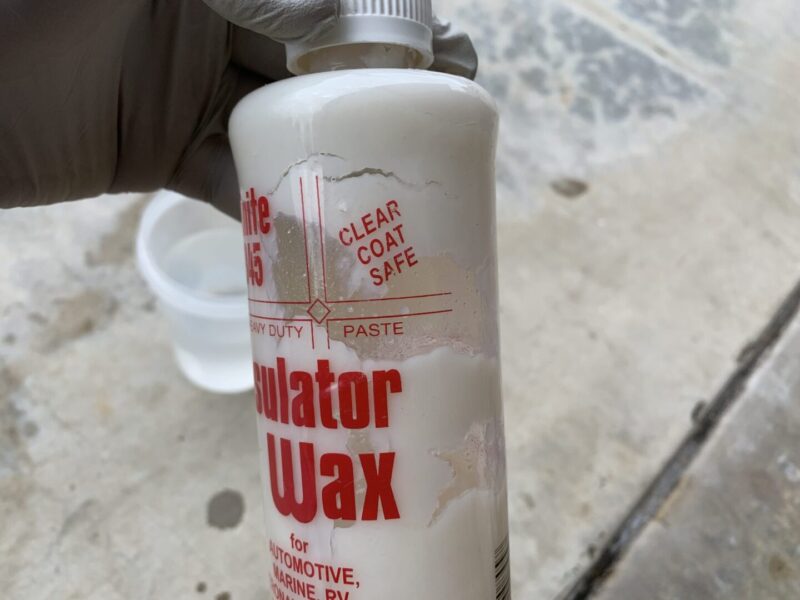 Application of Collinite No. 845 is very easy. Simply apply some wax to an applicator pad, spread it over the application area, and then hand-polish it in. I recommend applying wax when the vehicle has already been washed and preferably decontaminated if needed.
Collinite 845 can also be applied by machine, but because this wax is so easy to use, I really enjoy applying it by hand. Remember to not over-apply as the product should be spread out thin; a lot goes a long way. If you apply too much of this product, it does take a bit more effort to remove when wiping away the dried and thickened wax.
After applying the wax, it should be left on the paint surface to dry and haze over. This can take at least a few minutes. You may choose to wipe away with a microfiber towel as soon as it hazes over or you may choose to wait longer before buffing away. Personally, I let it sit on the paint for about 10-15 minutes before I buff it away with a microfiber towel.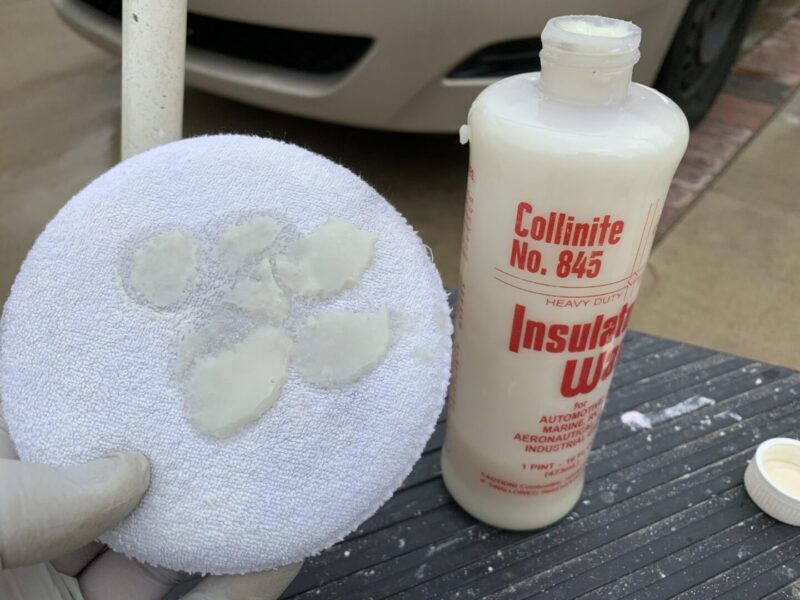 And it is as easy as that. If you choose to apply using a dual-action polisher, then make sure to use a waxing pad or finishing pad. Apply the wax with the machine polisher, let it sit, and then buff off with a clean pad.
Once you've applied Collinite 845, you will see incredible water repellency on the paint surface. Check out the photos below showing how water easily beads up and runs off the paint surface. These results are based on a single application of Collinite 845 after an exterior wash and clay bar.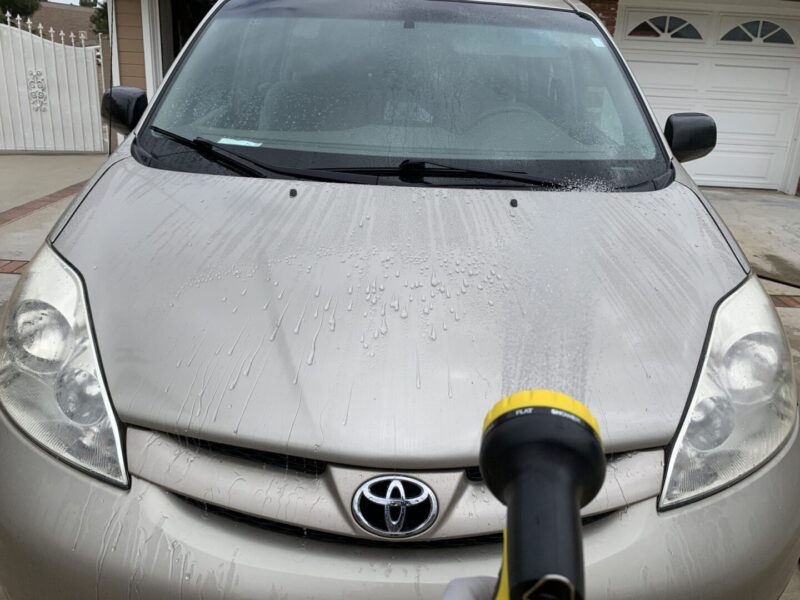 In addition to the mesmerizing water beading characteristics from Collinite 845, the washing and drying process in the future is much easier as well. Below, you'll see how easy it is to dry off the vehicle after washing the car. Using a leaf blower, you can get about 95% of the water off simply by blowing away the water. The remaining 5% of water can be dried up with a microfiber drying towel.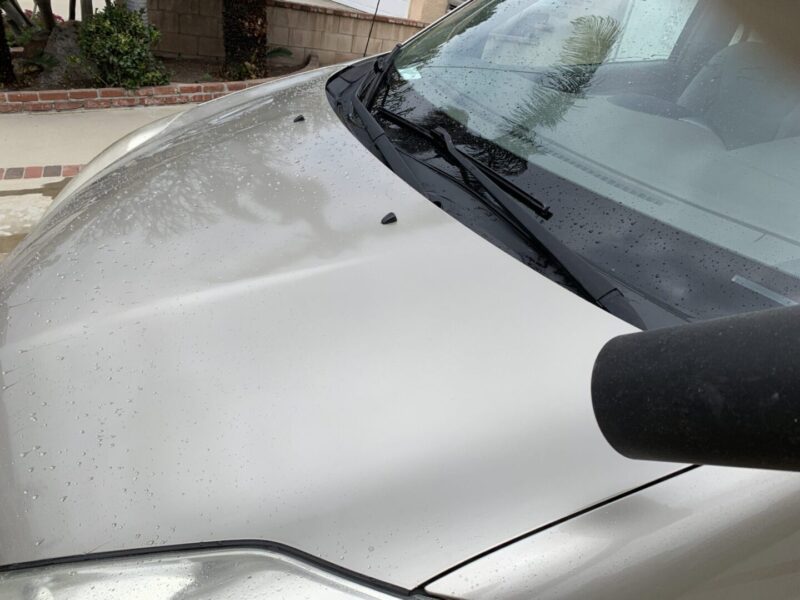 Here's another application of Collinite 845 on the hood of my Toyota 4Runner. As always, it's super easy to apply and remove. The wax not only offers long-lasting protection (I've seen somewhere between 2-4 months), but it also leaves a wet glossy appearance, which really makes the metallic paint on my 4Runner pop. Just watch out for the slickness when you try to open your car doors later. It's really that slick.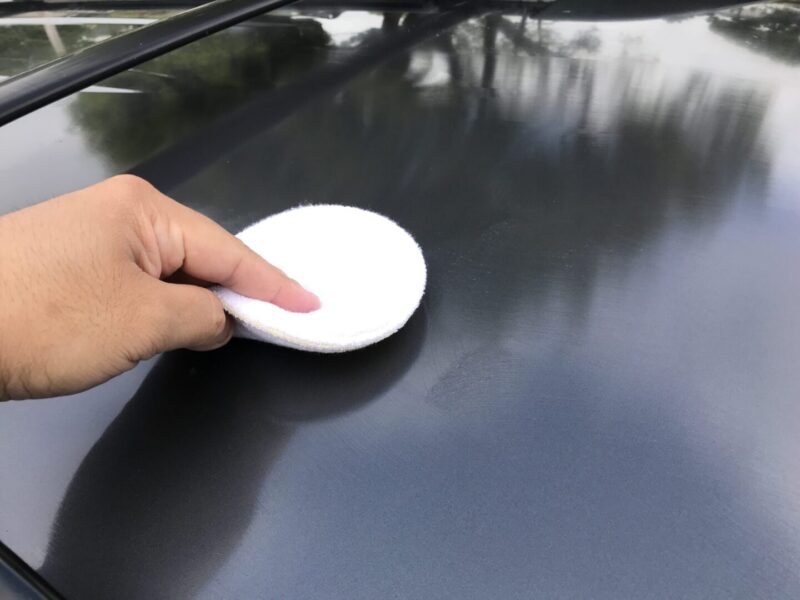 And here's what it looks like when water is sprayed onto the hood after the wax application. The water beads up very nicely comparable to many of the ceramic coating products out there on the market today.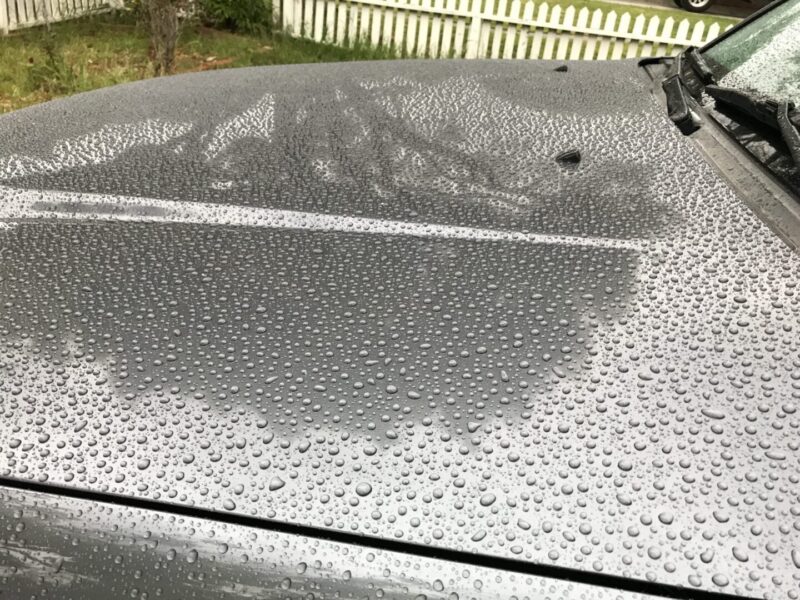 There's nothing I can really criticize about Collinite 845. Perhaps the only thing, and it is a small thing is that the opening of the bottle makes it a little difficult to take product out. You have to turn it upside down and hit the bottom of the bottle, just like you would with a glass ketchup bottle to get it out. Besides that, the actual product itself is superb.
Collinite 845 is more durable compared to other traditional waxes, is easy to apply, and is quite affordable with one 16 oz. bottle offering enough coverage for about ten vehicles. When a vehicle has been washed and clayed, it is very satisfying and rewarding to apply this product and to do subsequent car washes. If you are looking for even longer-lasting protection while still getting that carnauba wax gloss, you may apply a paint sealant (such as Jescar Powerlock) underneath.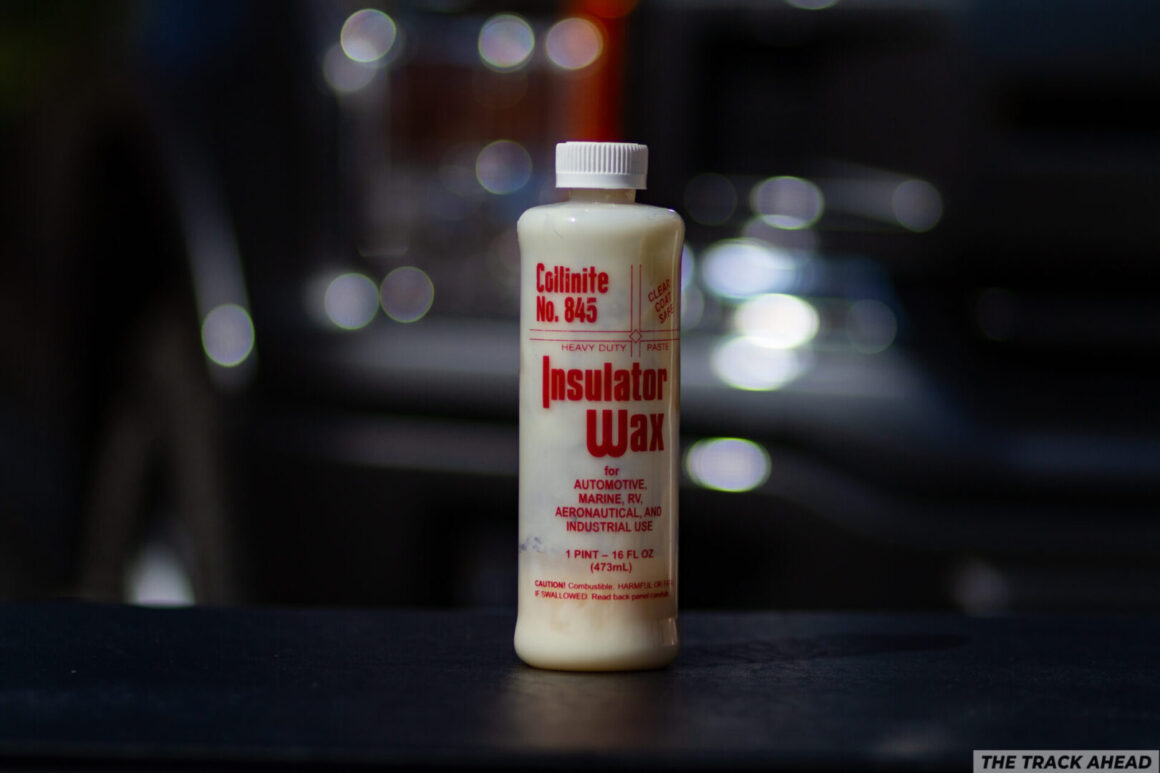 Collinite 845 Wax