Brooks Ghost 14 GTX Waterproof Shoes: Amazon / Zappos
For some time now, I've been on a quest to find good waterproof shoes to use while washing my cars. From what I've gathered, most folks who wash cars typically rely on wearing regular 'ol sandals, Crocs, or even bulky waterproof boots. With the first two options, you aren't wearing socks and so you may experience discomfort with your wet feet rubbing against the sandal itself. It also isn't the most comfortable feeling in my experience. And with waterproof boots, you may have more comfort wearing socks underneath the boots, but it just isn't very nimble with it being so bulky and all.
Honestly, I think the most comfortable footwear is wearing sneakers… until the moment you get your shoes wet. Then the water soaks through to your socks, and the worst feeling of walking around in soggy socks sets in. So it makes sense that waterproof shoes are beginning to be more popular especially for car detailers and even those who wash their car at home. Also, having the ability to use these shoes as your everyday shoe, yet have that feature of being waterproof whenever you wash your car is a nice bonus.
There are some different styles out there of waterproof sneakers, but Brooks Running sells a 100% waterproof shoe called the Ghost 14 GTX. This is a running shoe that utilizes a GORE-TEX membrane to create a waterproof shield from water. Brooks was gracious enough to provide me with a pair to review for the purpose of this article.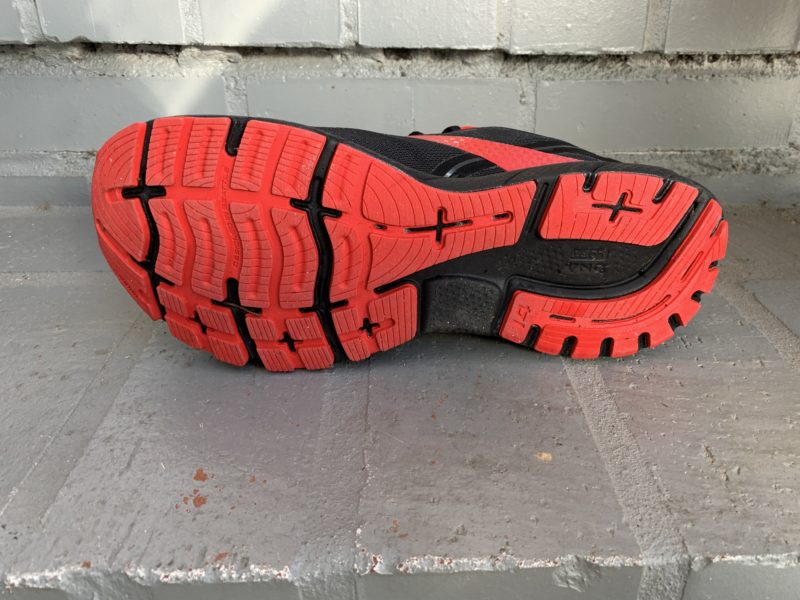 The Brooks Ghost 14 GTX comes in a black/red color scheme and offers a lot of cushion and support. Comparing these shoes with the popular waterproof Vessi Everyday Move (which is supposed to have much more lateral support over the original Everyday Classic), I can tell that these shoes have much more support especially around the ankle area. While the Vessi's had a looser fit around the ankles as it utilizes an elastic ankle collar, the Brooks' has a more traditional-looking ankle collar which results in a firmer and more secure hold around the ankles.
Now to test the waterproofness, I used a soapy wash mitt as you'd typically use to wash your car and let it spill over the shoes generously. Even with the shoe soaked with soapy water, my sock came out unscathed from the water.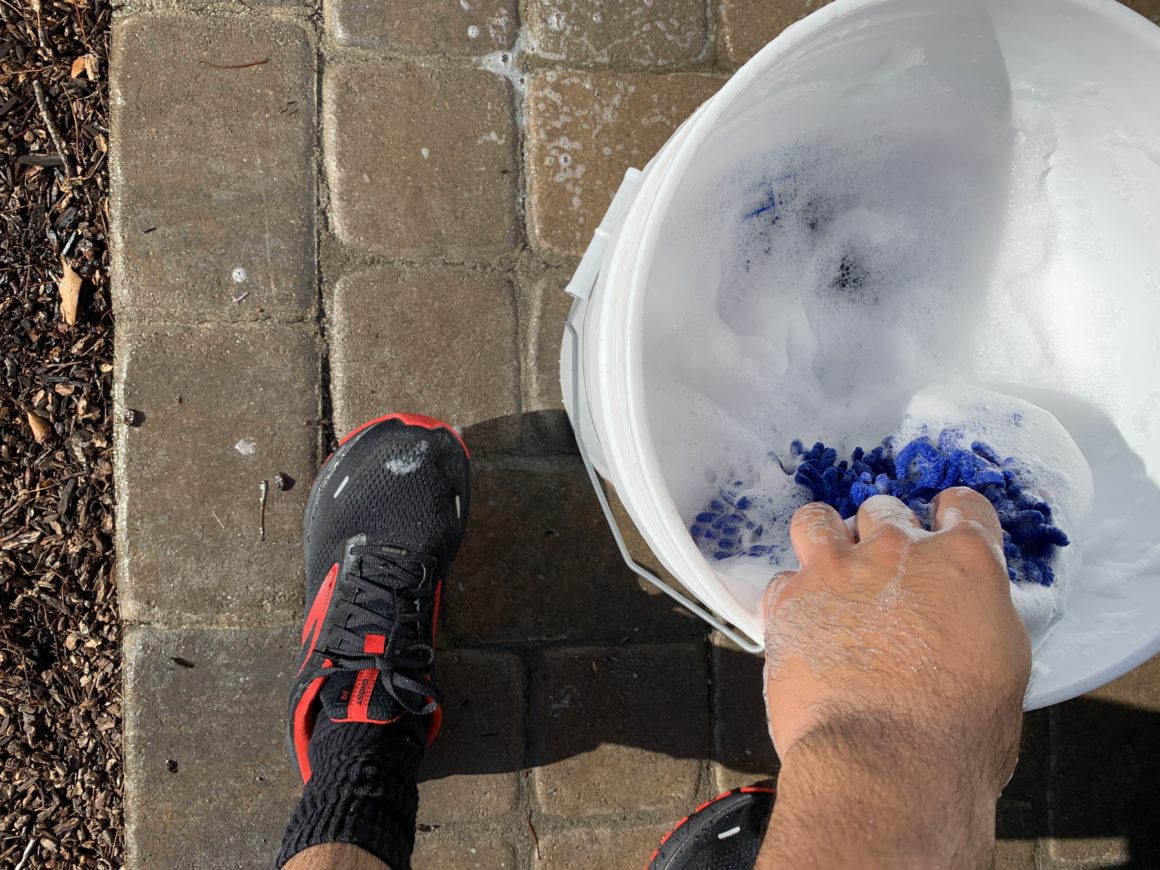 Now, let's go a bit more aggressive with the water and thoroughly douse the shoe with a hose. After spraying my shoe directly, I removed the shoe and amazingly my sock beneath is still completely dry.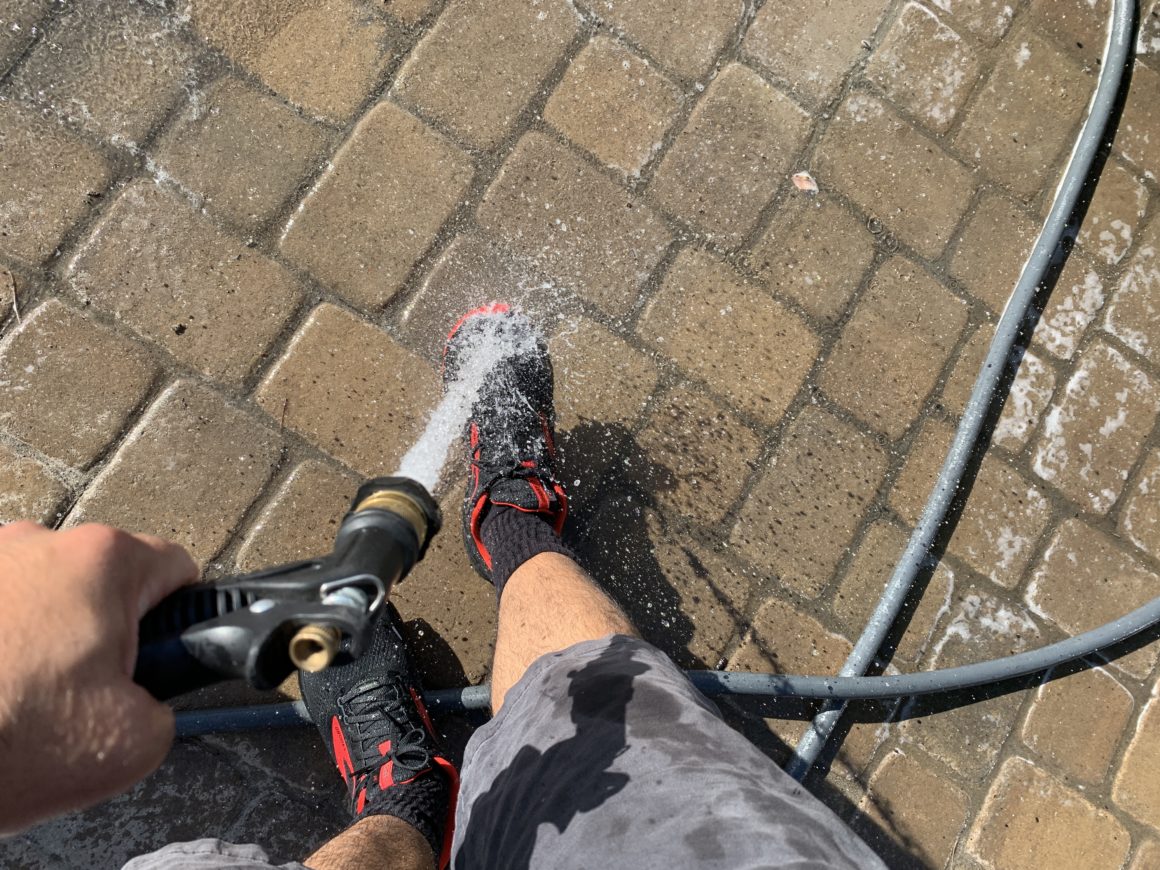 I proceeded to do a full car wash and continued to feel no water penetrating the shoe. The only parts of my socks that got wet were the areas above the shoe.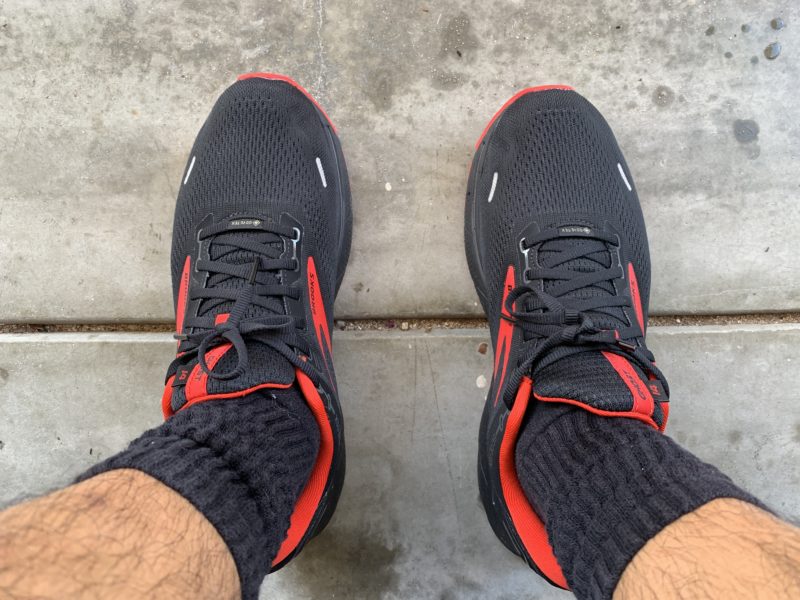 So I'm terms of waterproofness, the Brooks Ghost 14 GTX Waterproof Shoes do an excellent job. Comfort and support and top-notch as well. The part that I'm not that enthusiastic about is the color design. I guess I have to keep in mind that these are primarily running shoes, so I'm fact I actually think they look great with workout attire. I have to say though that I am partial to casual shoes and not a huge fan of the look of a traditional running shoe.
Again, I'm thoroughly impressed with this shoe as it holds up to its claim of being 100% waterproof. It's a great shoe to wear for working out or for everyday use if you like its styling. Being able to throw these on whenever I do my regular maintenance washes on the weekend is an added bonus. The best thing about these shoes is the support– I cannot stress enough how marvelous the support is.

I do think that the price of $160 is kind of steep for a pair of shoes, but it may be worth it to you if you use it primarily as a running or workout shoe, and are able to utilize the waterproofness for car washing. Brooks Running is known for its high quality and performing running shoes, so if this is important to you, you should seriously consider this shoe. And if you are a car detailer who is on their feet all day, this is the shoe to get if you want to ensure your feet get the best support throughout the day.