I've used my 4Runner for all sorts of hauling in the past: concrete, dirt, furniture, gravel, you name it. It does make it harder to pick up certain things when you need a forklift or loader to drop off a ton of material in your car. So having a truck really makes it easy when all you have to do is drive up and get it dropped right into the bed of your truck. Worst of all, you need to clean the interior of your car after all the gunk and dust that is introduced.
Recently, I needed to extend my french drain at home so I would need to pick up a bunch of 3/4″ gravel for it. Instead of bringing a shovel and shoveling a 1/2 ton of gravel into the back of my 4Runner, I decided to just go rent a car. There was no need for a full car rental, so I saved a bit of money by using Getaround and renting a truck for about 5-6 hours.
What is Getaround?

Getaround is a car sharing platform that provides cars for rent from other people looking to rent out their cars. The nice thing about Getaround is that if you need the car for only a few hours, then you can do that and you are charged at a particular rate. For those who don't want to rent a car for a minimum of a day (or days at a time) such as Turo, this can be a better option.
The Getaround App
The app is really easy to use, you just select your start and end time, the vehicle you want, and payment/insurance information. There were even some readily available promo codes that could be used that really made the price quite enticing. I booked a Chevrolet Silverado 1500 as I needed a 1/2 ton pickup for hauling gravel.
I drove about 20 minutes away and picked up the truck. It was in a place that had very little street parking. Luckily, it was already in a parking space so I was able to double-park my car, move the truck, and park my car in that parking spot.
The Getaround app has a feature where you can remotely activate the locks on the car, which is pretty cool to me. Since it was my first time, I had a bit of a hard time finding the feature. However, a call to customer service and talking with the friendly representative led to the remote unlocking of the truck.
The owner of the truck had a lockbox with the car key inside. I was able to get the key and start up the car without a hitch.
The truck started up without a problem, but man this truck has seen better days. The engine sounded incredibly rough—likely in need of a serious tune-up. The driver's seat was totally chewed up and the cabin was incredibly dusty. I'm not sure if the condition of the truck was due to the nature of why people rent trucks (to haul or move stuff) that is the reason for the rough condition of the vehicle. For me, it was fine as I just needed the functionality of the truck.
After hitting up the stoneyard and Home Depot, I was able to haul and deliver drain pipe and gravel so that I could finish my french drain.
After I was done, I filled up gas and dropped off the truck in the same place I picked it up at. I had to do the little switcheroo with the truck and my car, but had a bit of a hiccup while processing the checking out of the vehicle.
There was no reception where this vehicle was located, so I tried to check out on the app. This requires you to take some pictures of various angles of the car to document its condition, as well as the fuel gauge to show it was filled up. After I did this, I tried to submit but the app would freeze. The app also doesn't let you take pictures from your gallery to submit; it requires you to take them in real time. Therefore, I looked like a crazy person walking around the truck and taking a ton of photos as the app wouldn't constantly crash on me.
Furthermore, I couldn't just take the photos in the app and wait until I drove away to submit the photos when I finally did get reception. The last step of the checkout process on the app was to take a picture of the fuel gauge, which would only operate if the key was in the ignition. The problem is that you need to have the key in the lockbox and the car locked before you left. Therefore, I was left with a catch-22 feeling hopeless. Adding to insult, the customer service line was no longer in operation so there was no one to speak to (did I mention I had no reception???).
After a while, I said screw it and made sure to take as many photos as I could before I locked up the key and vehicle per the owner's instructions and left. I then made sure to text the owner of what happened when I did get reception after driving away.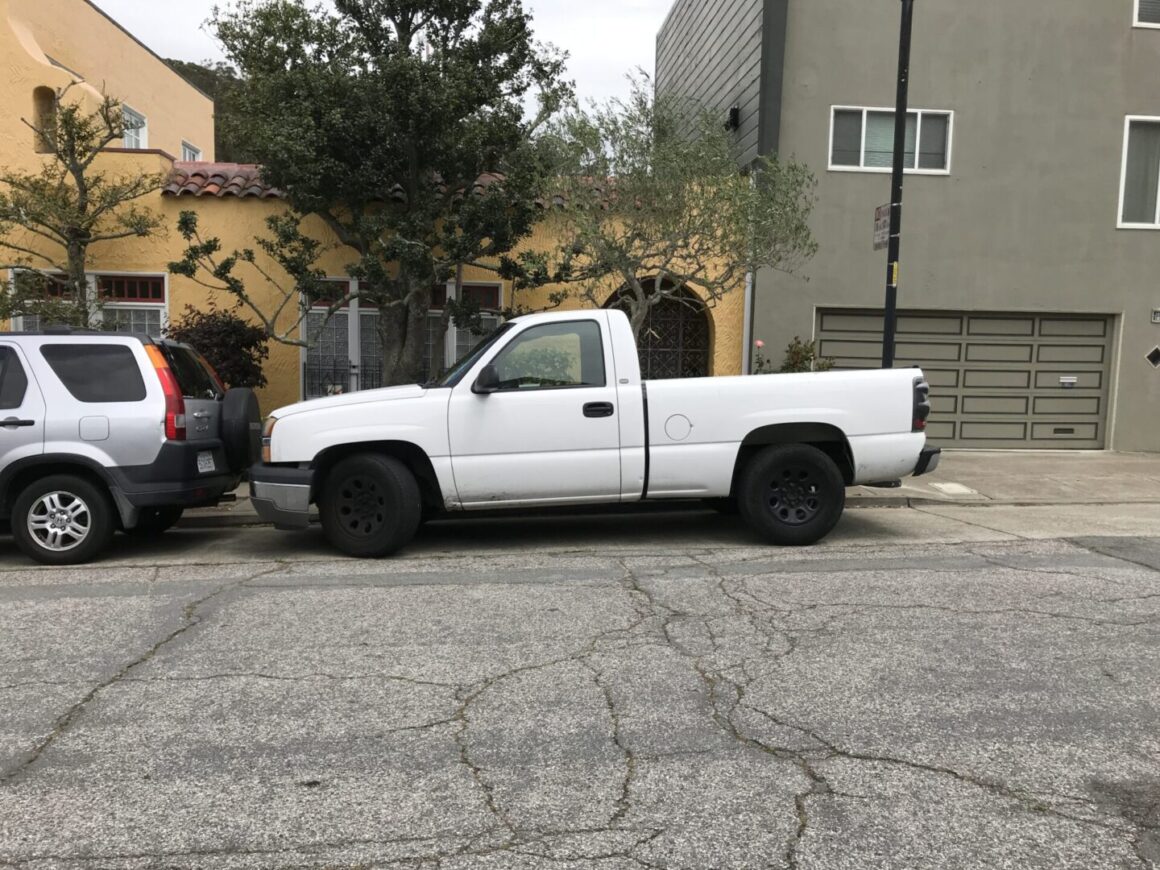 Absolutely no response. To this day, I haven't heard back from the owner and I don't see any issues showing up on the Getaround app in regards to this ride.
So, maybe you might have a different experience with a different vehicle (or type of vehicle) in a different location. But in my experience with needing a truck simply to haul stuff around, it worked. The truck was not in the best condition and I had to fend for myself when I felt I needed help (as a new user) at times, but I got the gravel I needed and the price was right.
---
If you're interested in signing up for Getaround, I would appreciate if you would use my referral link if you sign up. You will receive $20 of credit for a rental or $200 if you share your car.