Toro PowerJet F700 Electric Leaf Blower: Walmart / Ebay / Amazon
After washing your car, a typical method for drying your car is to use a drying towel that is made specifically for this purpose. Another option for drying off your vehicle after a car wash is to use a blower. This involves using an air blower (think leaf blower) to blow all the remaining water off the surface of your car. As you may already know, it is important to not let any leftover water to dry on the surface of the vehicle, otherwise you will be left with water spots.
You'll have some choices for how the air blower is powered: ones that powered by gas, battery, or electricity. My personal preference is to use an electric-powered one as I never need to worry about running out of power or fuel; all I need to worry about is having a long enough extension cord.
It's important to look for a blower that has a high CFM (cubic-feet per minute). With a high CFM, you can be sure that you have a large enough volume of air pushing through the end of your blower to effectively dry your vehicle.
One of the highest CFM electric blowers that I've found is the TORO PowerJet F700 electric leaf blower. It is readily available at Home Depot, or through some third party sellers on Amazon. This unit has an even higher CFM rating than the well-reviewed and popular WORX WG520 Blower.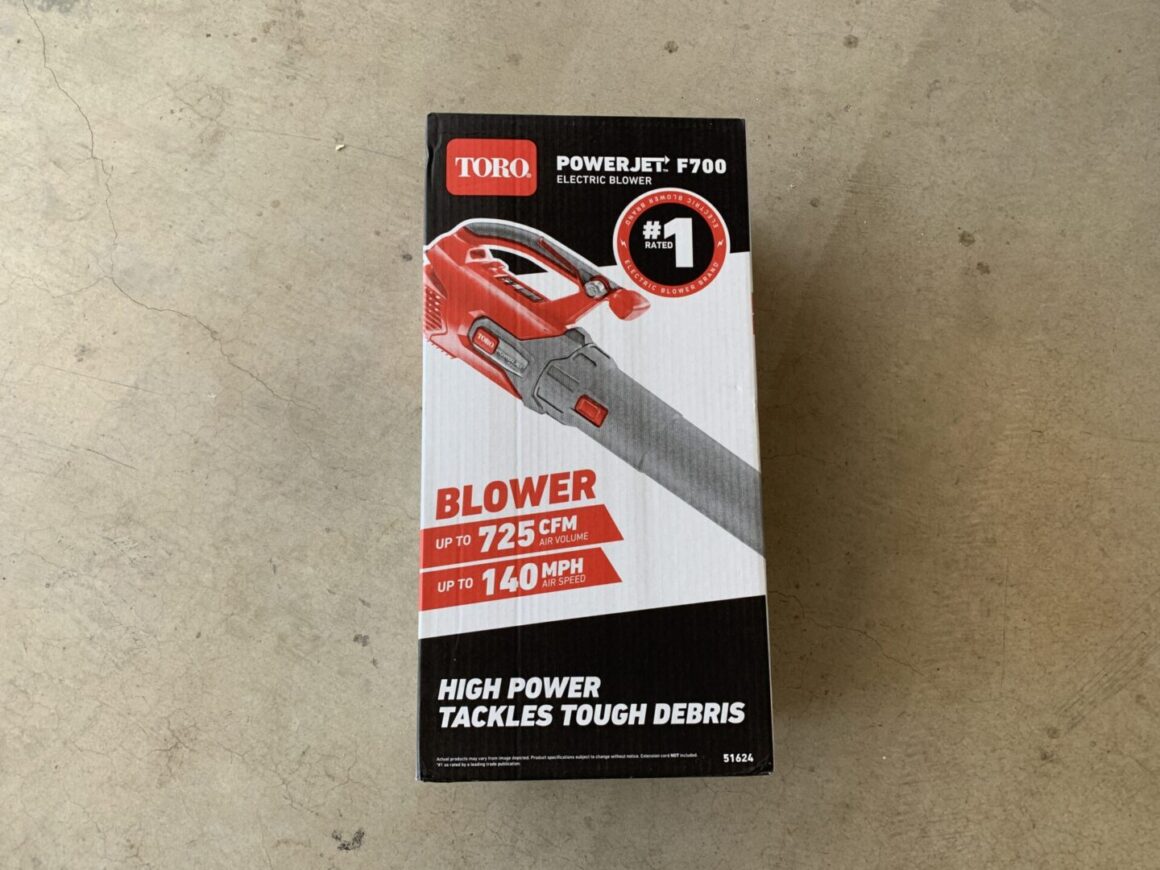 This TORO blower is powered by electricity simply by connecting it via an extension cord (not included with the blower.) This powerful blower is rated at 725 CFM, and is relatively light at 6.66 lbs. It has a good feel in your hand and can be taken apart in two pieces for easy storage.
This unit is incredibly powerful. You may need two hands to control the blower if you have the power knob turned to the highest setting. When drying vehicles off, it's best to just go with the highest setting as you want to blow off as much water as possible as quickly as possible. We don't need to worry about running out of juice as it is powered by electricity.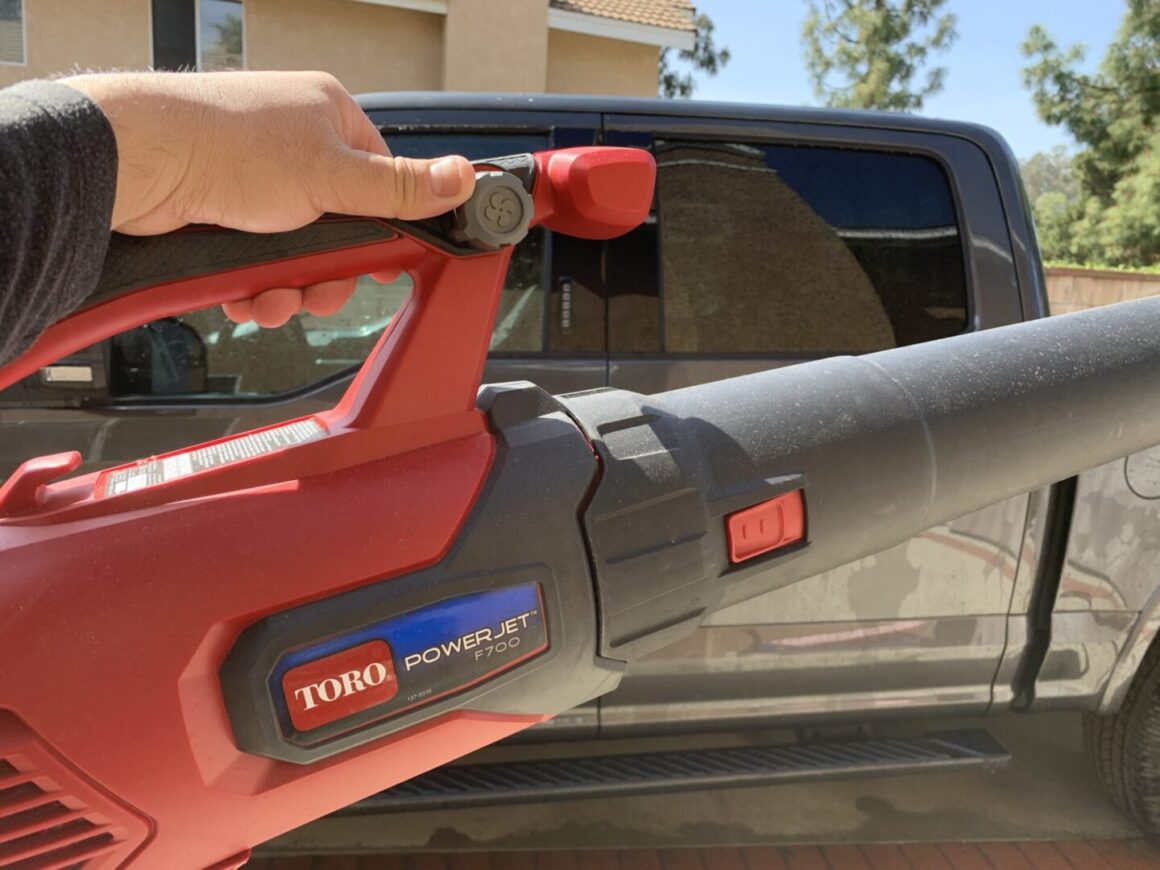 As you can see below, using even a powerful blower such as this one on a car that has not been fully detailed/protected results in the blower pushing water around the surface of the paint. The water doesn't really wick off of the surface but stays suspended and spreads across the surface.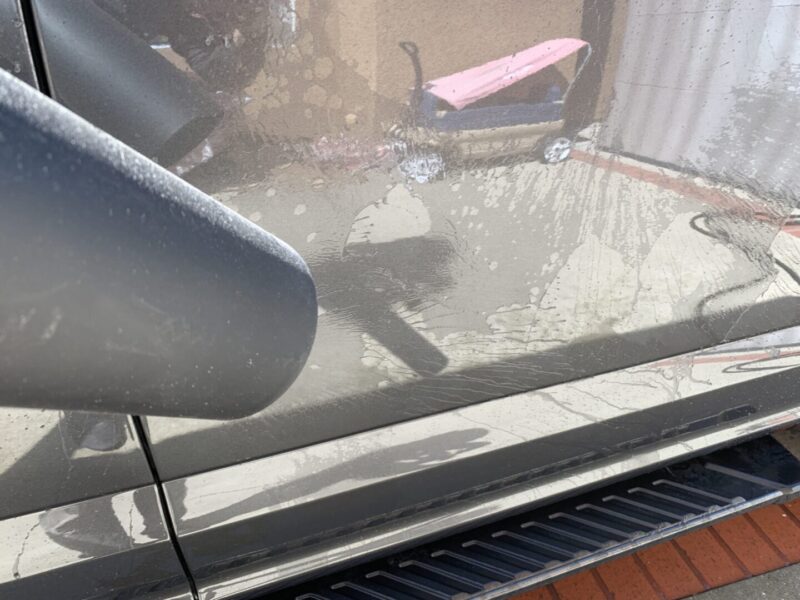 Now, on a fully detailed vehicle (and ceramic coated in the images below), you can see that this is where a leaf blower shines. On this ceramic coated hood, I've used the blower to pretty much blow off every single drop of water off of the car. I don't even need to touch it with a drying towel to get it fully dried.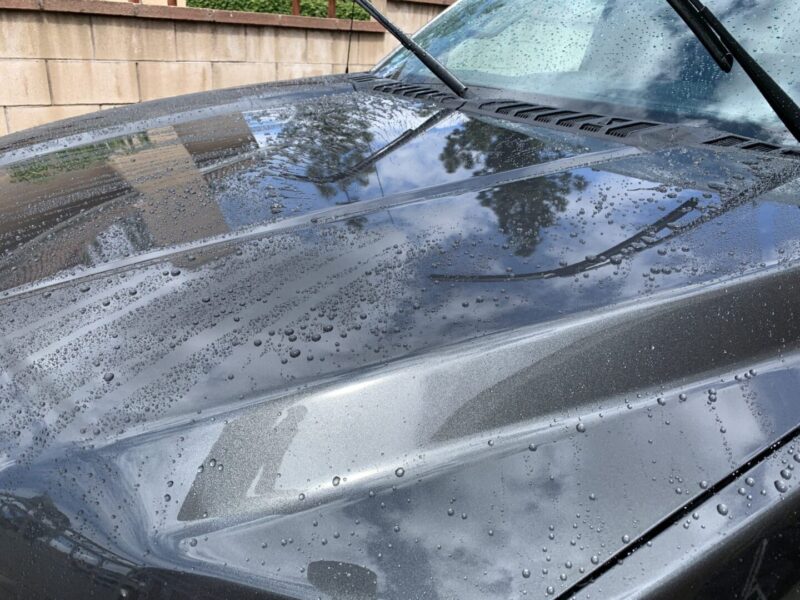 It should also be noted that whether your car is protected or not, drying the car with a blower not only dries the surface of the car, but also blows all the residual water out of the various cracks and crevices, so that it doesn't drip and run down the clean parts of your car. No matter the circumstance, you should still use a microfiber drying towel to dry the entire vehicle after using a blower. In the case above with a ceramic-coated car, I was able to get about 90-95% of the remaining water off my car with the blower and the remainder with a microfiber drying towel.
The TORO PowerJet F700 also works for other things too. When detailing the interior of my truck the blower was useful for drying off my floor mats. After cleaning the mats and rinsing them off, I used the blower to accelerate the drying time since there were all of these little grooves that took forever for the mats to get dry.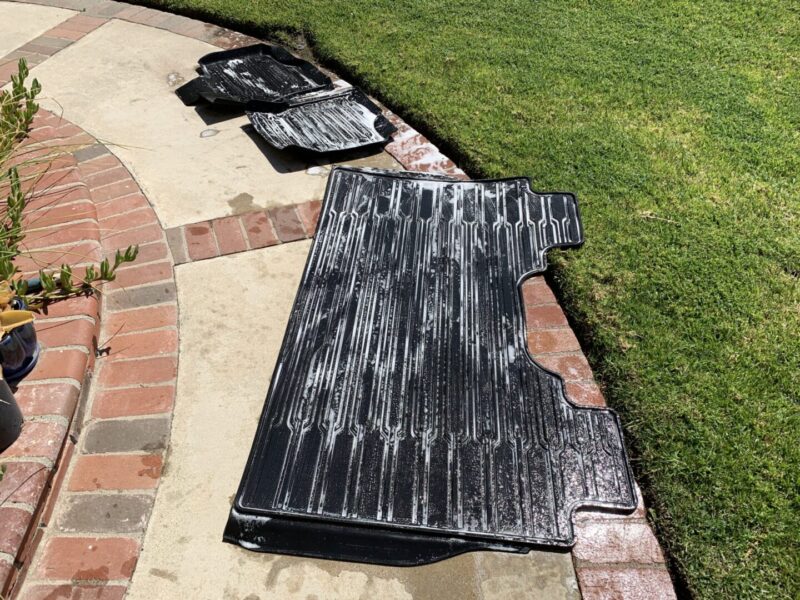 I'm really impressed with the TORO PowerJet F700 electric blower and use it as a first pass whenever I dry off vehicles. It's true that even a powerful blower such as this one won't get your car 100% dry, but it does get a majority of it dry in order to save you time drying with a drying towel.
This TORO blower boasts being lightweight and being low-noise, but if we are to use this blower for detailing and its purpose of drying off a vehicle as effectively as possible, then we'd be running this blower on its highest setting. Because of this, the power of the unit requires me to use two hands to keep it under control. In addition, the highest setting causes it to be quite loud, so I would still use earplugs or headphones to protect my hearing.
For detailing purposes, this unit has been great for cutting down the time to dry cars, but it also cuts down on the how much I've had to use a drying towel (which also means less potential for scratching the paint.) It also is powerful enough to completely sheet water off of a panel when it is protected. If you do use the TORO PowerJet F700 blower to dry a car with a wax, sealant, or coating applied, I guarantee you it will be a most pleasurable experience, even if you do look a little kooky for drying your car with a leaf blower.
Toro PowerJet F700 Electric Leaf Blower: Walmart / Ebay / Amazon