Stubby Car Drying Nozzle from Stubby Nozzle Co: Amazon / Stubby Nozzle Co. / Ebay
If your car has had wax, paint sealant, or ceramic coating applied to its paint, then you know that the paint surface is hydrophobic so water runs off the car very easily. When a car has been protected in this way, drying your vehicle is extremely easy after a car wash because you can either dry it using the typical way with a drying towel, or you can dry it by blowing the water off with a leaf blower.
When you're drying your vehicle with a leaf blower, there are some options available to you namely leaf blowers that are powered by electricity via a power cord, and ones that are battery-powered. With battery power being so more powerful and longer-lasting now, it is so easy and convenient to grab your battery-powered blower and dry off your vehicle after you wash your car.
Now, whether you have an electric or battery-powered leaf blower, they will typically come with a long attachment with the blower because they are as the name suggests, a leaf blower. The longer attachment allows you to hold the leaf blower at a comfortable waist height, with the attachment extending down lower to the ground so that you can blow leaves directly from the ground level.
The thing with drying cars however is that you're typically trying to balance the leaf blower (with its typical long attachment) with two hands, while looking like a crazy person trying to blow the water off your car with this odd setup. This is where a "stubby" or short nozzle comes into use. The most popular one out there is called the Stubby Car Drying Nozzle made by the Stubby Nozzle Company.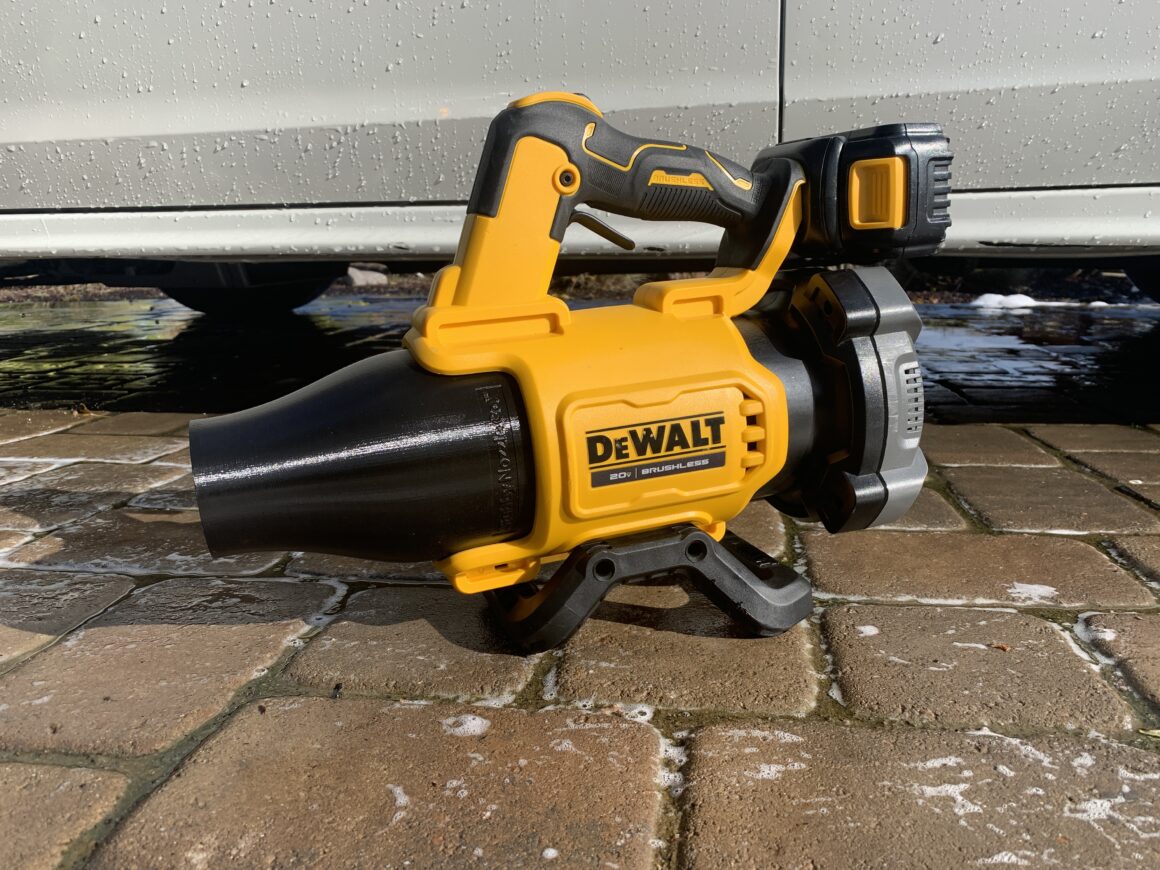 There are some detailing products out there that I'd call game changers, and this is one of them. This short nozzle attachment pops onto your battery-powered leaf blower and makes your blower even more portable than it already is. Imagine just grabbing your portable battery-powered leaf blower off the shelf, drying off your car, and being done… without having to fumble around with the typical long nozzle of a leaf blower.
The dimensions below provided by Stubby Nozzle Co. for my DeWalt battery-powered blower shows just how small the nozzle is. The nozzle is made out of a flexible silicone and as an option can be purchased with a blower band that protects your vehicle should you accidentally bump the end into your car's paint.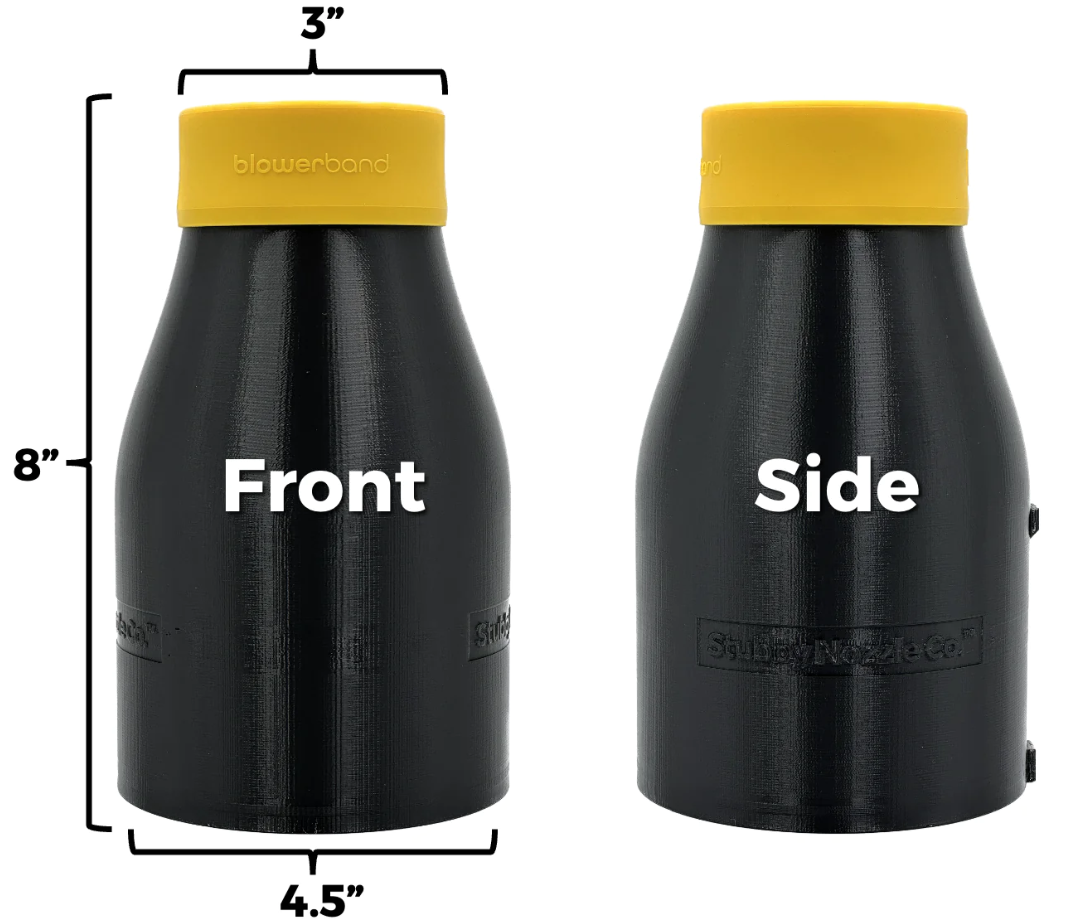 Stubby Nozzle Co. offers a variety of stubby drying nozzles to fit the exact model of blower that you have. My current battery-powred leaf blower is a DeWalt DCBL722, which moves up to 450 CFM's of air. Since the drying nozzle is custom made to fit your specific make and model of blower, it is a direct fit.
Drying with the portable battery blower with a stubby nozzle is a dream made in heaven when your car is waxed, paint sealed, or coated. You can now dry your vehicle with just one hand, rather than being forced to wave around a long blower trying to get the blowing end to blow water off certain parts of the car. I guess the way I'd describe this being a game changer is that I would typically dread taking the leaf blower out with the normal attachment, but with the stubby nozzle on already on, I enjoy the ability to just grab-and-go because of the extreme portability.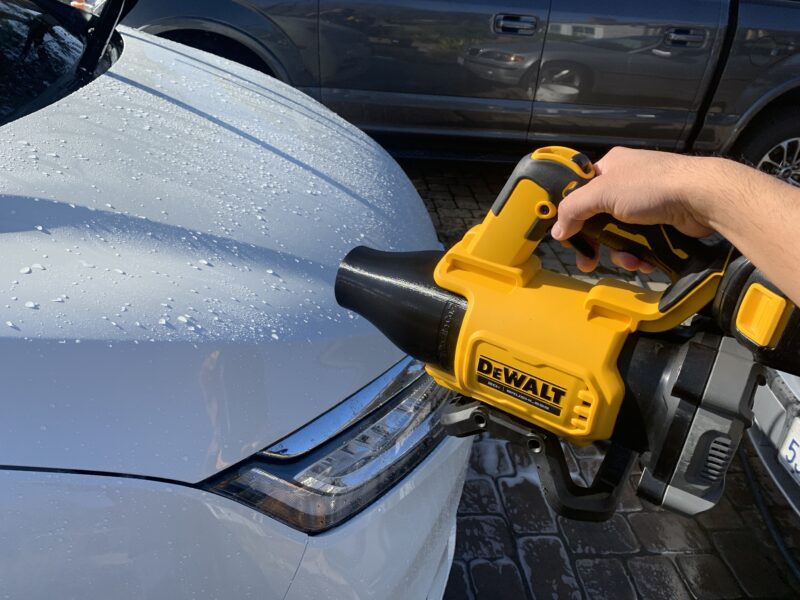 It works beautifully blowing water off, as well as blowing out all the crevices of the vehicle. I'd say the only part where the normal long attachment works better than the stubby nozzle is on the roof of an SUV or truck. Because of the shorter nozzle, you don't have that ability to reach and hit every part of the roof as you would have had with that longer attachment.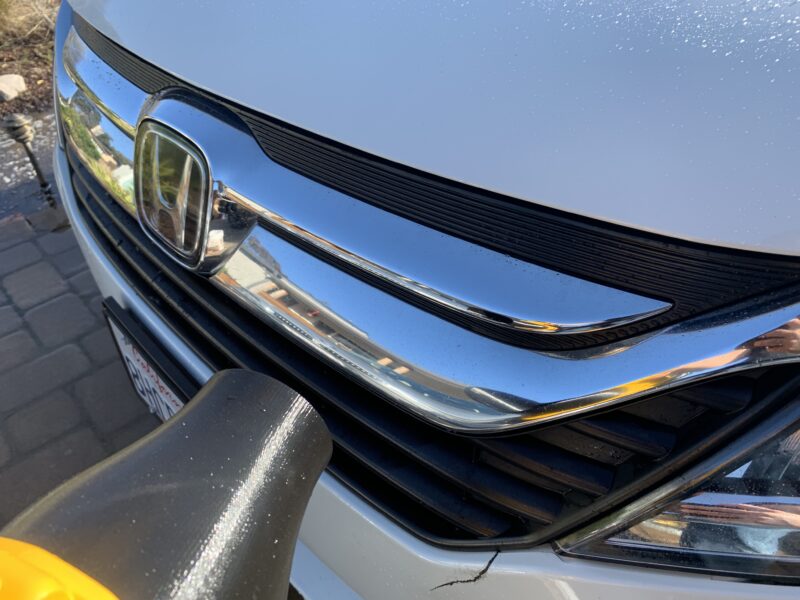 As with any blower, if your vehicle is not protected with wax, paint sealant, or coating, then using this product is not going to help you with drying your vehicle off. But, if your vehicle is protected and as a result have a hydrophobic surface on your car's paint, then having a battery-powered blower with a stubby nozzle adds to experience of an incredibly pleasant at-home car wash.