I've always been a fan of clothing that has an automotive history behind it. Personally, I've always had an affinity with brands such as Alpinestars, Honda, and Yamaha to name a few. So when motorsport apparel company Oloi reached out to me, it picqued my interest. Oloi provided me with a few articles of clothing from their line of motorsports apparel to try out and review. I wore them several times over the course of a few weeks and have provided my review here.
What is Oloi?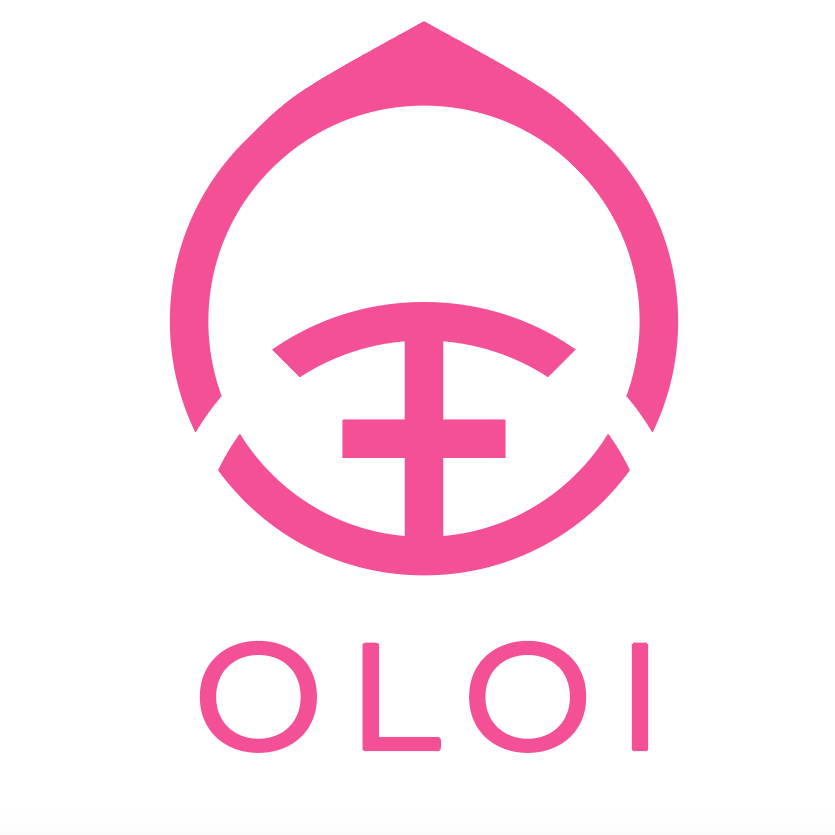 Oloi Inc. (pronounced "Oh-lee") is a motorsports apparel company that offers clothing and accessories to the automotive enthusiast. Their offering includes shirts, pants, pins, keychains, and towels. The San Francisco Bay Area-based company has an automotive-pedigree that caters to the gearhead at heart. Oloi combines comfort, styling, and functionality in the design of their apparel.
Oloi Racing Stripe Tee
I love me a well-designed t-shirt. I love the range of colors and the design with the Oloi symbol on the front. The back displays an elegant 'I Am Oloi' patch that is sleek. There's nothing more that could be done to make this t-shirt look any better; great looking tee with a fantastic design.
The Racing Stripe Tee that I got from Oloi was a Medium, which fit perfectly when I got it. I typically wear Medium-sized t-shirts and this one fit just like any other. It felt comfortable; something easy to throw on when going out, and I knew would color match with almost anything.
One of my pet peeves with t-shirts are those that are made out of 100% cotton. Reason being is that just after one wash, the shirt shrinks considerably. The Racing Stripe Tee is no different. The Medium I had shrank down in length to a Small just after one wash. That's really unfortunate because this is probably one of my favorite designs that they offer. If I were to order one in the future, I'd make sure to order one size up to account for this. My only gripe would be that this kind of useful information is not present on their product page for this item.
Oloi Pocket Tee
Where the Racing Stripe Tee had issues with shrinkage, the Oloi Pocket Tee does not. The Pocket Tee's product page actually give some guidance on sizing to help you pick the perfect Pocket Tee. I normally wear a Medium, but got a Large. This tee probably is one of the most comfortable shirts I've ever worn.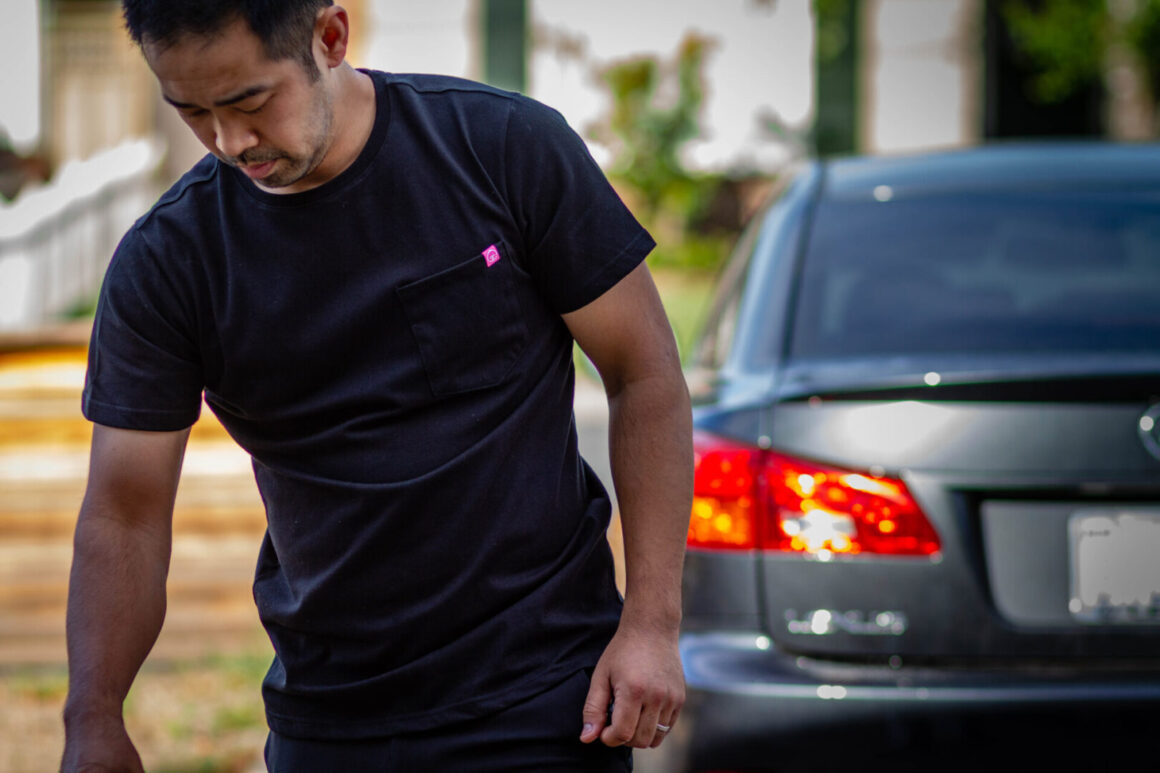 It has a great fit leaning more towards the slim side, but not to the point where it hugs your sides uncomfortably. The length is absolutely perfect; just a tad longer than your typical t-shirt. The look on this shirt is more subtle, but has a nice touch of pink on the front pocket and on the back.
The materials feel soft on the skin and maintains this quality even after being in the washer. The mix of 70% cotton and 30% polyester keeps the shirt from shrinking. If every t-shirt I ever wore again felt and fit this way, I'd be a happy man.
Oloi Race Day Pants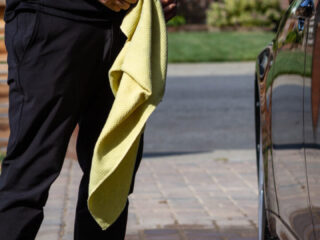 My first impression on these pants was that maybe they were an over-glorified pair of pants. Perhaps it was because of the steep price tag, or because I typically sport jeans wherever I go, but I didn't have much expectations trying these pants on.
Because we're in the middle of shelter in-place and I've been doing less driving, I decided to wear the Race Day Pants to wash and detail my cars. I figured if these pants were made to be comfortable sitting in a car doing track days, a good test for it would be moving around in them for hours while detailing cars under the sun.
The instant I put these pants on, I knew right away that my initial impression of these pants was off-course (excuse the pun). I understood why you would want to wear these for a track day. Sitting in a car while maneuvering a road course for hours on end, can be uncomfortable.
I imagine that wearing these in any uncomfortable position (e.g. track days) would make it more bearable and allow you to focus more on the road and driving, rather than how much discomfort you might be feeling. So, when I wore these to detail my car, I could feel the difference between wearing these versus any other pants, shorts, etc. They're just simply comfortable to wear and the only thing I could think of in my mind was that the designers really knew what they were doing when they designed these pants.
The Race Day Pants are made with a 4-way stretch fabric and is water-repellent, so it naturally works well with the movement and nature of automotive detailing. There's even a hidden security pocket (a normal size pocket, not one of these miniature hidden pockets) and very spacious pockets on the sides and back.
Even after hours detailing my car, I carried on the rest of the day wearing these pants. They do fit a bit like hiking pants, but they certainly feel less baggy and really contour your legs well. The leg opening is slim as well and you never have to worry about it dragging.
Even with my raving review of these pants, I still couldn't get over the price of the pants which at this time is $186. But, Oloi always seems to have a promo code going and at this time there is a 50% off all pants they sell. With that discount and knowing how incredible these pants feel, fit, and function, there's no doubt that this is an excellent buy whether you're a track day veteran or a car detailing hobbyist. Honestly, I don't care what these pants are made for, I'd happily wear these sitting on the couch all day because of how comfortable they are.
Wrapping Up
Out of the clothing I tried out from Oloi, 2 out of the 3 worked out for me. The Racing Stripe Tee fell short simply because it shrank so much after washing, but that's usually inherent with shirts made completely out of cotton. But, I cannot say enough good things about the Pocket Tee and Race Day Pants; they're super comfortable and remarkably stylish.
Oloi's line-up does a superb job of combining form, function, and design. I'm definitely a big fan on their clothing and I recommend anyone, especially automotive enthusiasts to go check out their clothing line-up. Just keep an eye out for coupon codes on Oloi's website; they seem to always offer something generous for customers.
---
If you're interested in Oloi's product line, check out their website at: oloiinc.com.