Lilly Brush Pet Hair Remover: Amazon / Ebay
If you've ever dealt with pet hair in your car's interior, you've probably experienced the frustration of trying to remove said pet hair from carpeting and fabric seats. I know when I bought my Toyota 4Runner, the previous owner had a family of four as well as a dog and I mainly used a lint roller to remove all of the hair I found in it.
One of the most popular tools for cleaning up pet hair is an inexpensive and compact one called the Lilly Brush Pet Hair Remover. This credit card sized piece of plastic surrounded by rubber helps with to collect and remove pet hair with ease.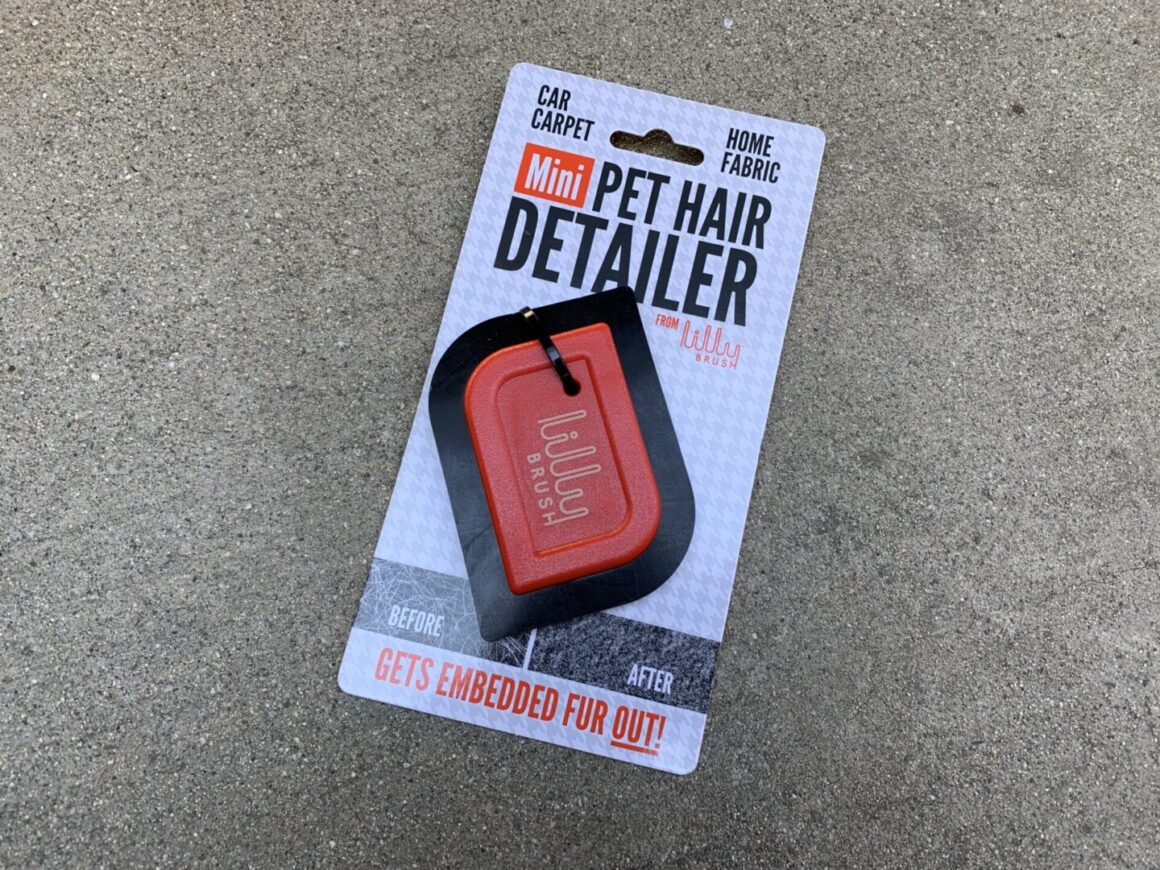 The Lilly Brush is very simple in construction, but it looks well-made. Both the plastic inner piece and the outer rubberized section (the 'brush' portion) are fairly thick and feel durable. The Lily Brush is made to use in a dragging motion. You drag the rubber portion of the brush across the surface in short, brisk strokes.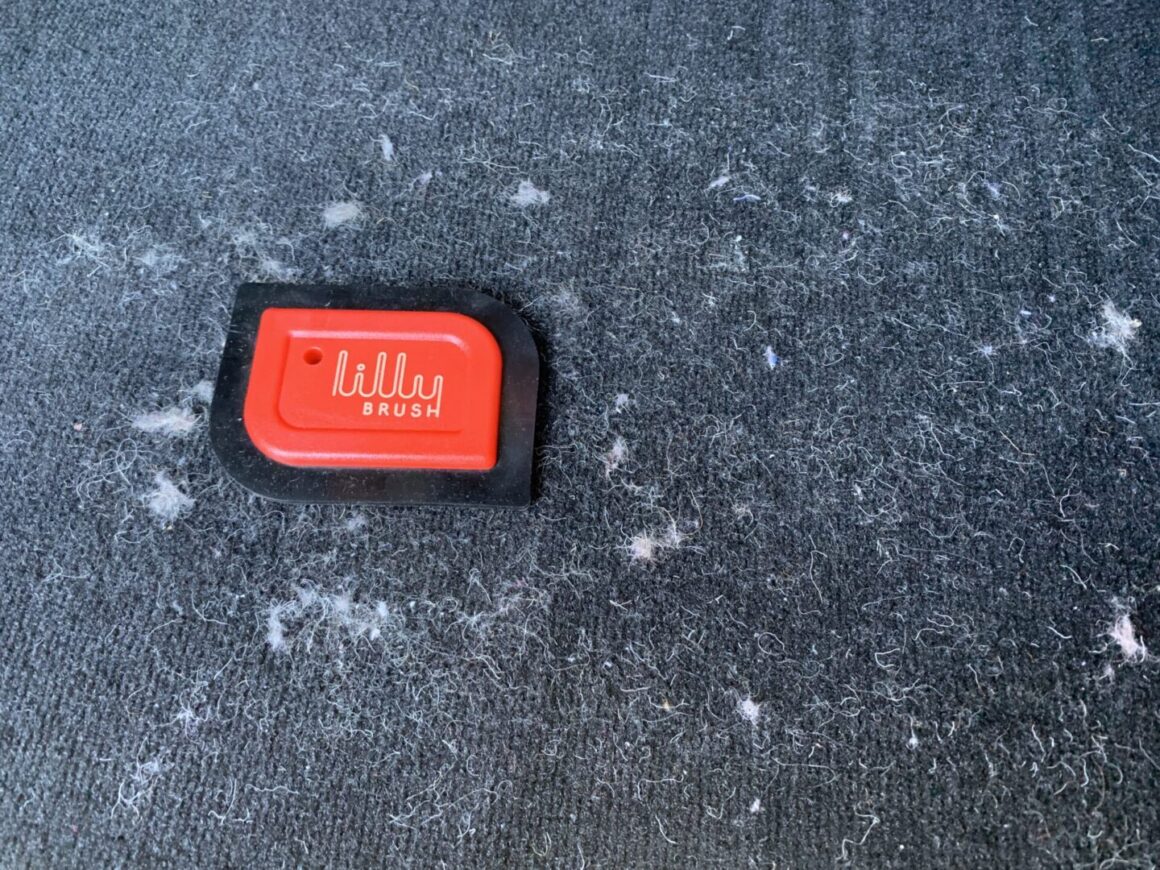 The brush is most effective when you angle the brush to be almost perpendicular to the upholstery. From my experience, the Lilly Brush cleans up almost all pet hair but struggles to pull up lint left from clothing. Aside from the effectiveness for cleaning up pet hair, what I like most about this tool is that it won't cause damage to upholstery.
Alternatively using something like an upholstery brush might do a slightly better job, but the problem is that it tends to pill up upholstery. The Lilly Brush is still very effective, and so I'd always choose to go with a Lilly Brush first because it's so safe to use.
Whenever I need to remove pet hair from a vehicle, I'll use something safe like a Lilly Brush before I use upholstery brushes simply because the Lilly Brush won't cause harm to the fabrics in a car. It effectively removes pet hair and is very easy to use. In addition, the tool is made of plastic and rubber so it is easily cleaned with soap and water. This is always my go-to tool for a first pass when dealing with a car that has pet hair.
Lilly Brush Pet Hair Remover