Audew Portable Tire Inflator: Ebay
Every time I've ever needed to fill the tires on my car, I've always stopped at a local gas station to use their air machine. There are a couple reasons why I hate doing this. One, not every gas station has an air station, and even if they do have one, half the time they're not working. And second, I don't like to pay the $1 or $2 just to get air for my tires. The worst feeling though, is paying for a full tank of gas so you can get free air, then driving your car over to the side of the gas station to the air machine and finding it broken.
I never thought about alternatives to getting my tires inflated. I figured that any normal air compressor would be too bulky and would take too long to fill with air to use practically. Audew reached out to me to write a review on a portable tire inflator and I was ecstatic to try it out. The thought of having a portable tire inflator that uses power from the car's cigarette lighter was very interesting to me as I never thought of this even being available.
Features of the Audew Portable Tire Inflator
First of all, the Audew Portable Tire Inflator has a nice design and very portable. I like the black color with red outlines that would be useful in low-light situations. It even has some LED lights on the front of the unit to either light the area with white light, or to flash red emergency lights to alert other drivers while you're potentially stuck on the side of the road.
The Audew tire inflator also has a handle that flips up that makes it really easy to carry the unit around. Easy-to-read gauges and simple buttons for operation make this unit foolproof.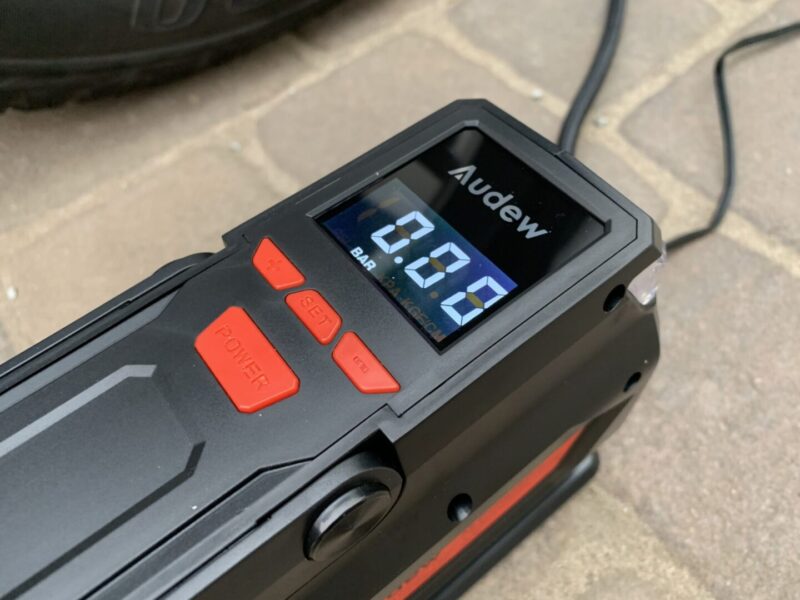 Audew states that this product has a 3-5 year service life, which is not bad. I do wish it would be something that would last longer, but only time will tell with testing this unit out. It doesn't appear that Audew offers a warranty on this product, although their website does show that they offer a 90-day money back guarantee.
The inflator unit is made of a plastic housing and doesn't seem very durable. It seems just one drop of the unit may cause it to break easily. However, this type of product is not one that you'd be using on a regular basis. I can see it being used in certain times like when you get a low tire pressure warning, or you need to fix a flat tire and need to get the tire back to proper operating pressure. With that said, having high durability with a low-use product such as this one may not be necessary. Given the price of these units being around $35-$40 on Amazon, it's probably well worth it.
On the bottom of the unit, is a compartment that allows you to store the hose that would run to the tire's air valve. It also stores the electrical wire and plug that goes to the cigarette lighter. It all then tucks nicely into its carrying case, which can then be stored in your trunk for use in the future.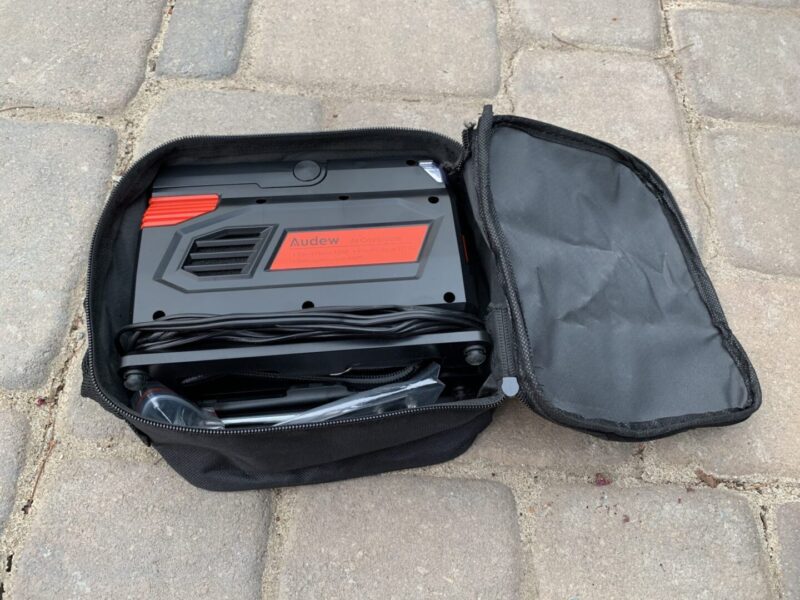 Using the Audew Tire Inflator
The Audew Tire Inflator gets its power from the AC power of the cigarette lighter. Once plugged in, the screen lights up showing the digital pressure gauge. The power cable is plenty long (10 ft) to run to the tire inflator for pumping any tire on the car. It reaches with plenty of room on my 4Runner here, so I expect it to reach larger vehicles as well.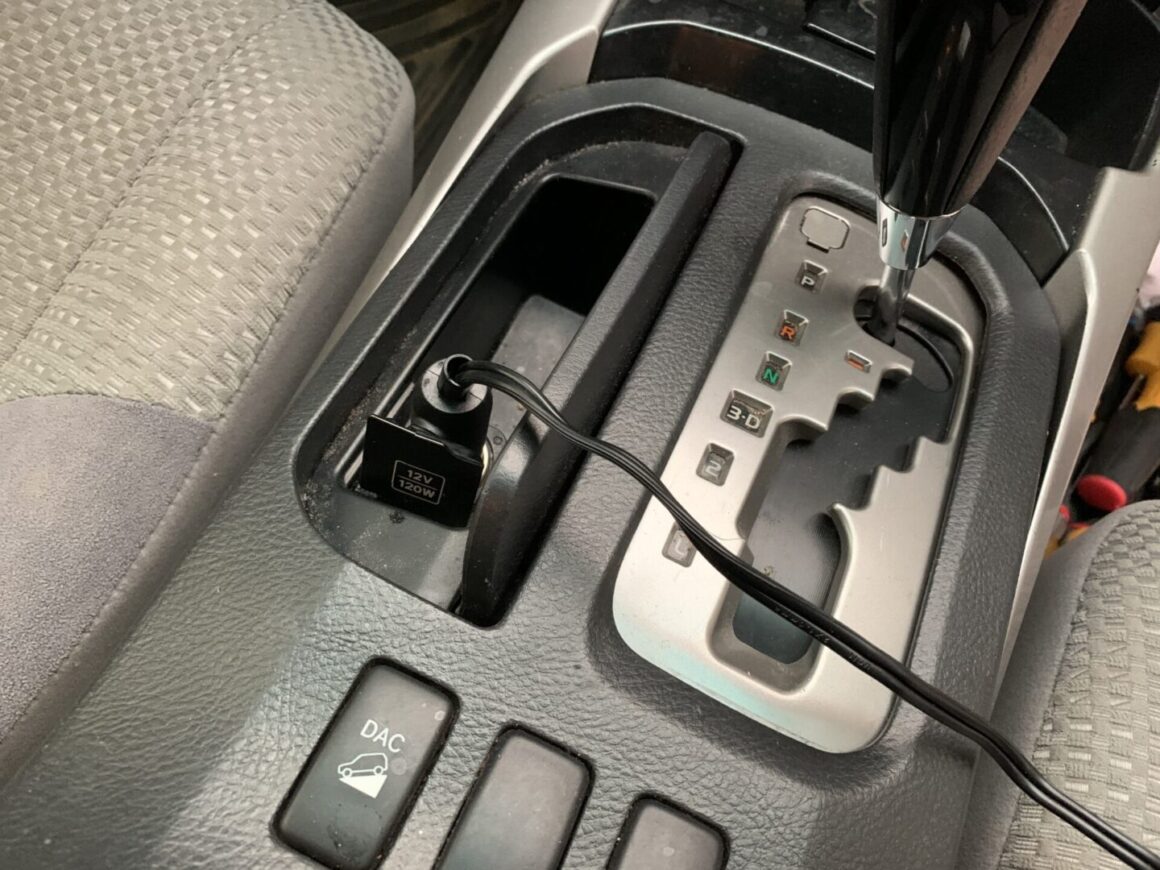 I made sure to check the recommended tire pressure on the door jamb. The recommended value was 32 psi all around.
I checked the tire pressures on every tire and they hovered around the value of 33-34 psi. There was one tire that was low; it read 30 psi.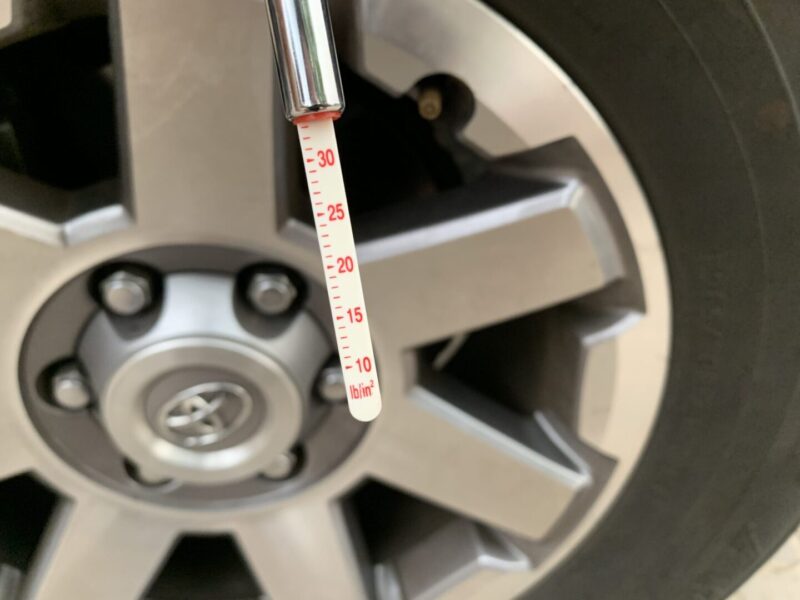 So I went ahead and screwed inflator onto the tire valve. The Audew Tire Inflator comes with adapters for different purposes, but it already comes stock to screw onto a typical car's Schrader valve.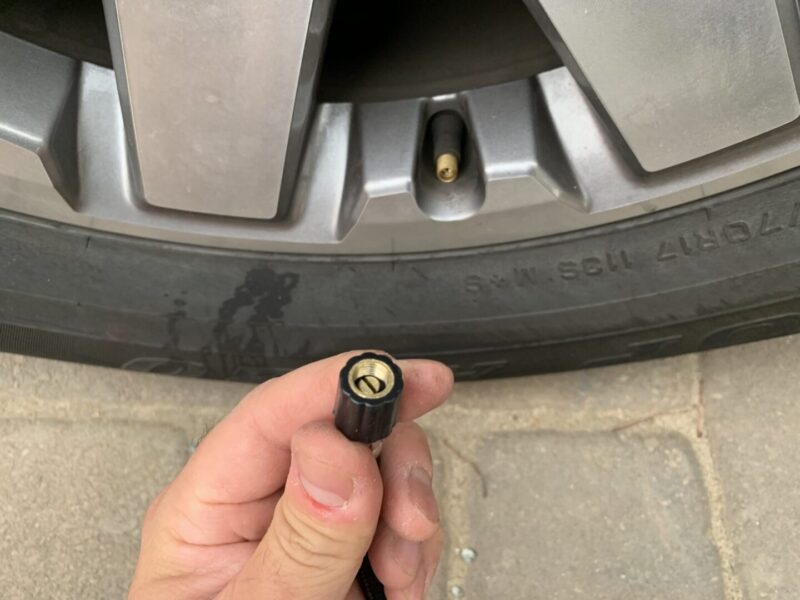 Something I didn't expect was that this tire inflator also acts as a pressure gauge. Once the inflator is screwed into the tire valve and you turn on the unit by pressing the power button, it automatically reads the pressure of the tire. From my experience, the digital tire inflator seemed to read about 1-2 psi lower than the reading from a pencil-type gauge.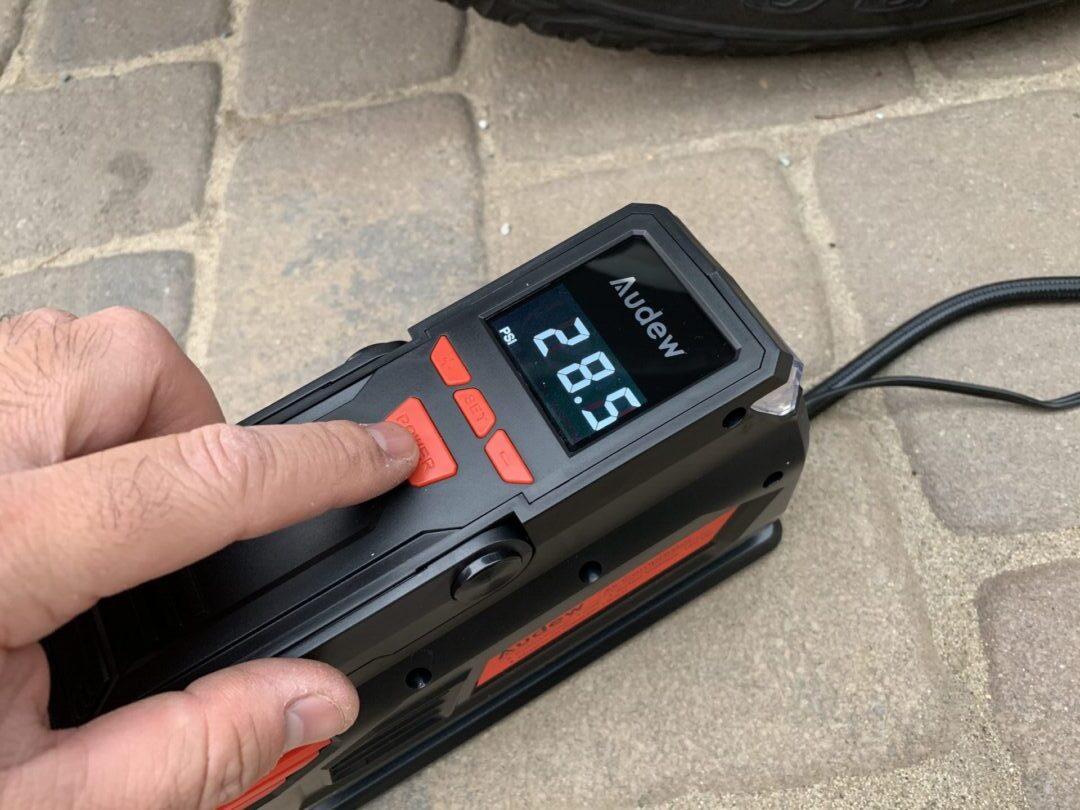 You'll need to cycle through the various pressure measurements for the one that is applicable; psi in this case. You can then press the (+) and (-) buttons to adjust the desired pressure to inflate to.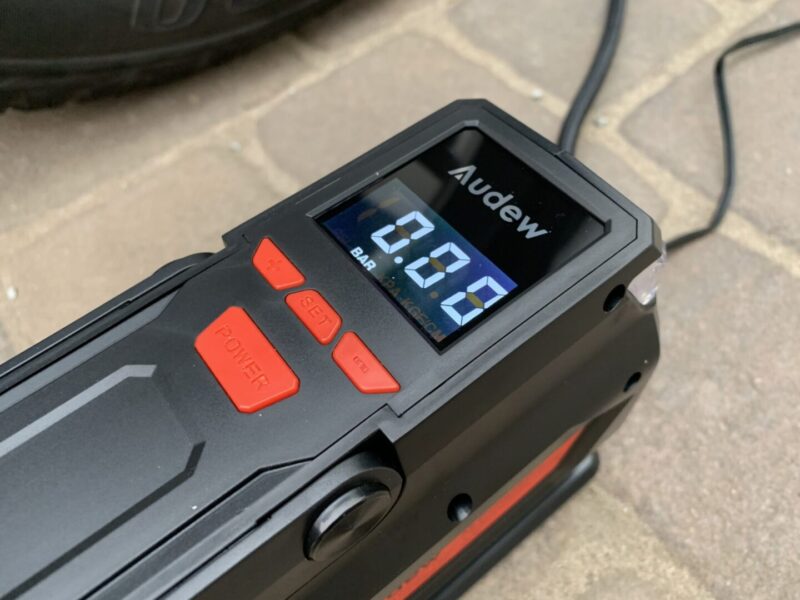 The door jamb specified a tire pressure of 32 psi, however my tires were already at about 33 psi cold. So I decided to set the desired pressure to 32 psi; then I pressed the set button. This initiates the inflation of the tire to the pressure you've set. Depending on how much air you need to pressurize to, it might take some time. After it's done, it stops and you can remove the tire inflator hose from the tire valve.
It does seem that the tire inflator pumps the tire up to 0.5 psi over the set value. This is likely to account for the loss of air when you're unscrewing the inflator from the tire valve, as there will be some air loss during that process.
Once the inflator finished, I checked the air pressure with my manual air pressure gauge to validate the air pressure from the Audew Tire Inflator. The manual air pressure gauge actually read 35 psi, which was 1.5 psi higher than the Audew tire pressure gauge. I honestly trust my analog pencil-type tire pressure gauge more, so I deflated the tire a bit until I could get a reading of 33 psi. This discrepancy between the the reading of the Audew Tire Inflator and the pencil-type pressure gauge was consistent in that the pencil gauge would always read 1-2 psi higher than the Audew unit.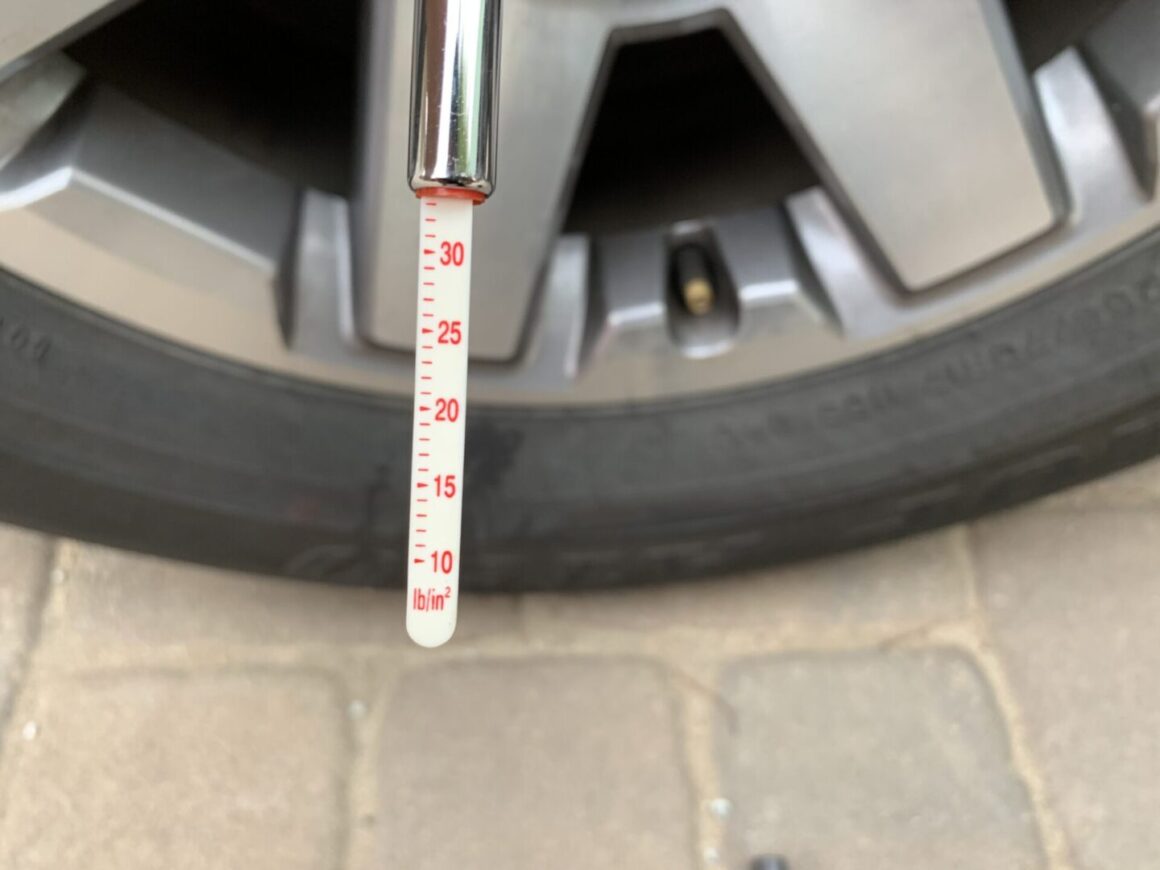 Overall, I'd say this is a solid car maintenance/emergency tool that works well and has nice features included. The build is plasticky, but it does look nice and appears to be sturdy enough for occasional use (as would be expected for such a tool). I do have a few reservations about long-term use due to some poor reviews on Amazon, but there are many good reviews as well. I've had a pretty good experience with it so far, although I haven't gotten to do a long-term test on it. However, I will update this review as I continue to use the product on different vehicles moving forward.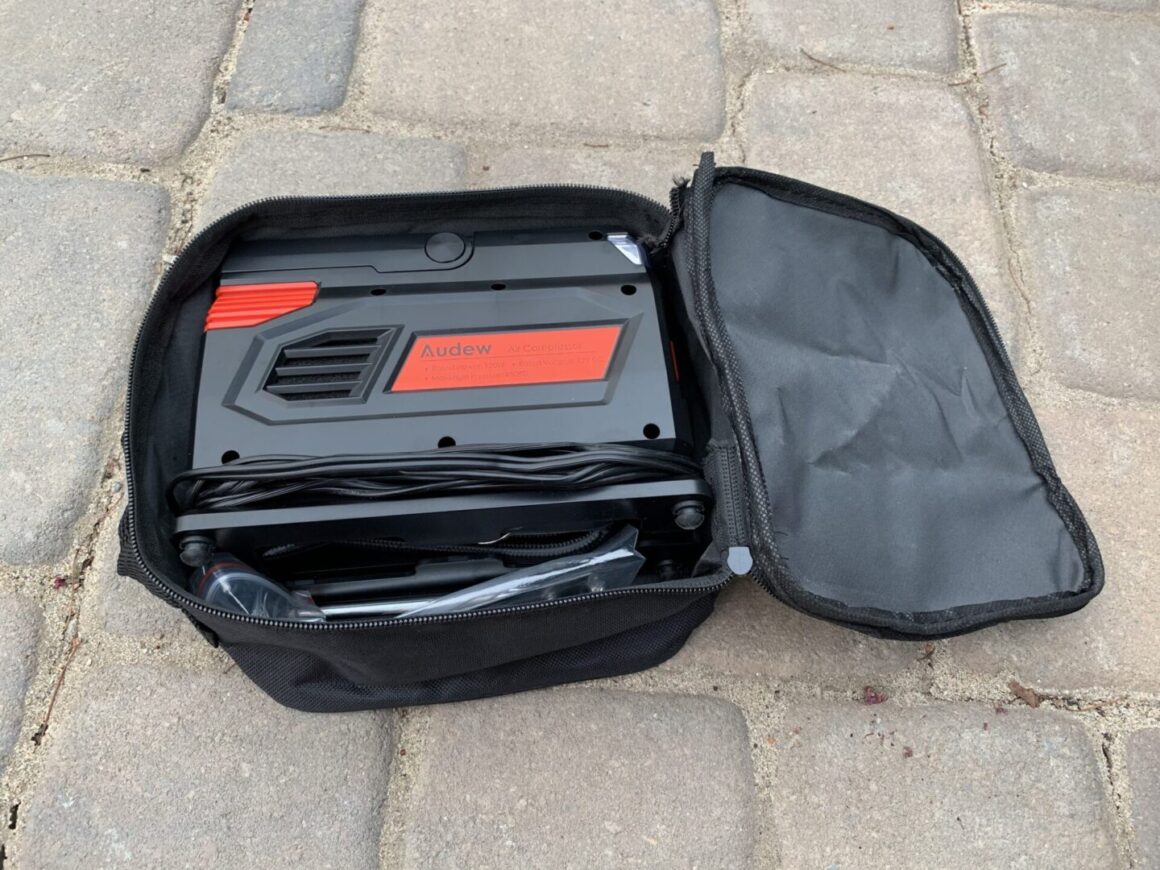 Ultimately, I love the form function and how it tucks away nicely in its included case. It also seems to work seamlessly for topping off my tires when the pressure gets low. This will certainly be kept in the trunk of my car if I ever need it in an emergency situation or for regular upkeep of my tire pressure.
Audew Portable Tire Inflator: Ebay