Perfect Fit for a Cooler
With the need arising to keep food and drinks cooled for long periods of time, I decided to pick up a cooler. After doing some research (and a bit of jumping on the Yeti bandwagon), I decided on a Yeti cooler. With so many choices of coolers out there, I wanted one that was widely used and well-reviewed. My main concern was to make sure the cooler fit perfectly in the trunk: fit plenty of sustenance, be low enough to roll out the cargo cover, and wide enough to fit behind the 60 rear seats but narrow enough to allow the 40-side to fold down.
Comparing Different Yeti Coolers
With so many different choices provided by Yeti, it was easy to find the right size for my need. Keep in mind that the top of the cooler is wider and longer than the base of the cooler. Another thing that I struggled with is due to the fact that the cooler's exterior dimensions is significantly different from the interior dimensions. This difference in dimension is the reason why the cooler works so well at insulating the contents of the cooler. I had to balance the capacity of the cooler with the available space I had in the trunk of my SUV.
Purchase Yeti Coolers through Amazon.com

Purchase Yeti Coolers through Amazon.com
How the Yeti Tundra 45 Fits in a 2003 Toyota 4Runner
The brand new Yeti Tundra 45 cooler: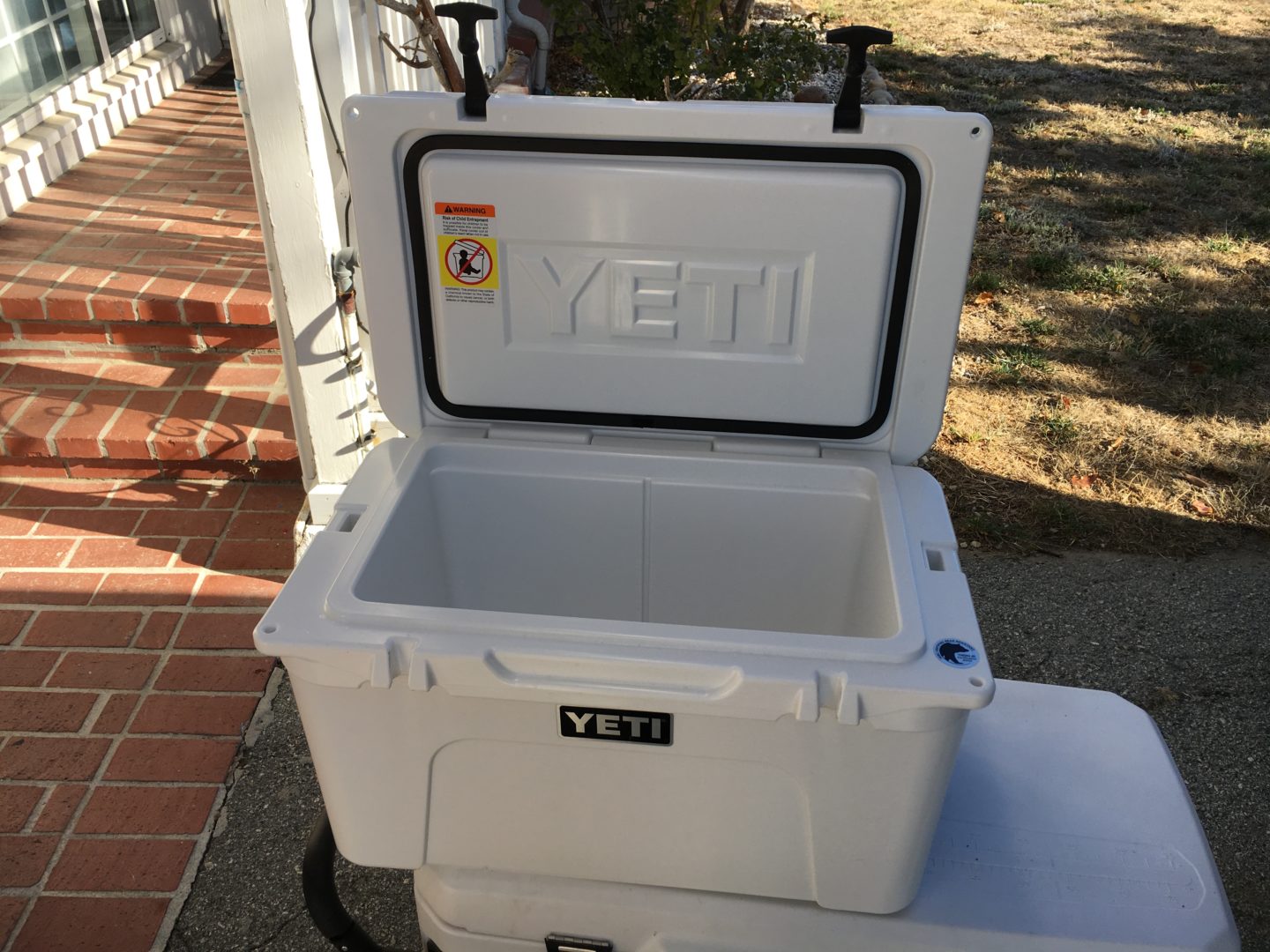 The cooler's inside capacity:
And finally how the cooler sits in the vehicle. I placed it on the 60 side of the 60/40 seating so that I can still bring the 40-side down in case I need to carry anything longer than the trunk allows for. The cargo cover fits just over the cooler so I think the fit is perfect.